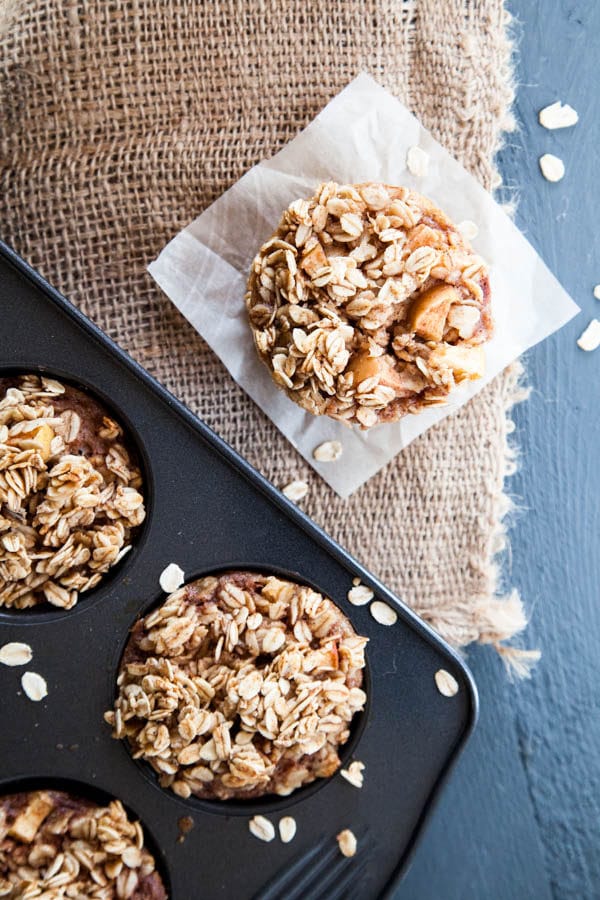 Apple Cinnamon Oatmeal is baked in muffin cups to take to go!
Baked Apple Cinnamon Oatmeal Cups is a great recipe to prepare in a large batch for the week ahead. They can be eaten like a nutrient-dense oatmeal muffin, or re-heated in a bowl with a splash of milk! I love grabbing one of these for breakfast after getting home from the gym, and munching in the bathroom as I get ready for work.
And the best part? They are gluten-free (if you use certified gluten-free oats) and naturally sweetened with a bit of maple syrup.