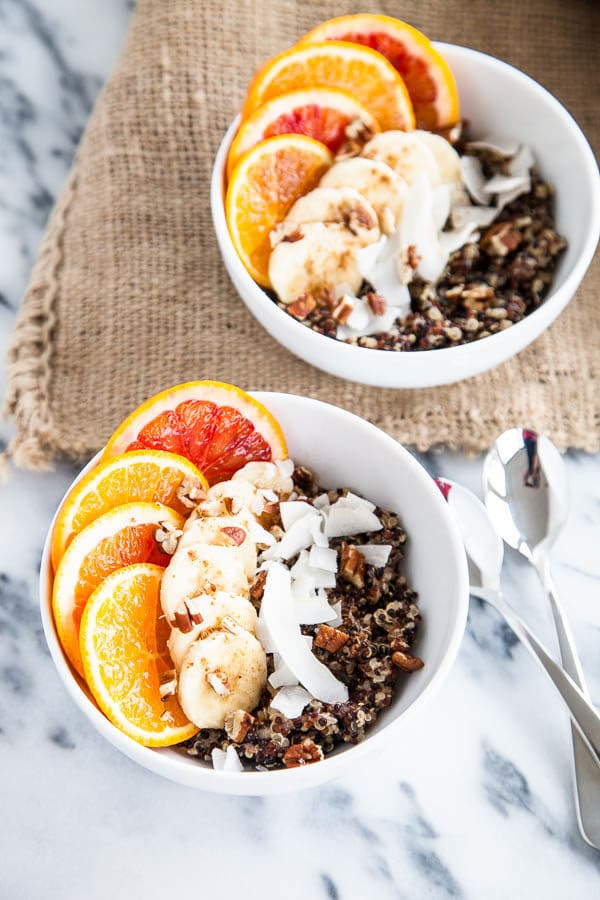 It's the last day of January! How the heck did this month go by so quickly?! Especially when it's the worst month of the year, in my opinion! Christmas is over, it's still dark, cold, and rainy, and there's no holidays or days off to look forward to. At least by February, we've got a little more light in the day and we can start looking forward to March and Spring, glorious Spring!
Good riddance, January! 😉
But because we're still in the depths of Winter, I'm still on the cozy breakfast train. And because most of us are tired of eating oatmeal for the past few months – let's switch it up!
Today let's eat QUINOA for breakfast!
Are you keen on quinoa? Because I sure am. 😉
Quinoa is most often eaten as a side on your dinner plate, or as part of a hearty salad. But hear me out – quinoa also makes a delicious and very nutritious breakfast bowl.