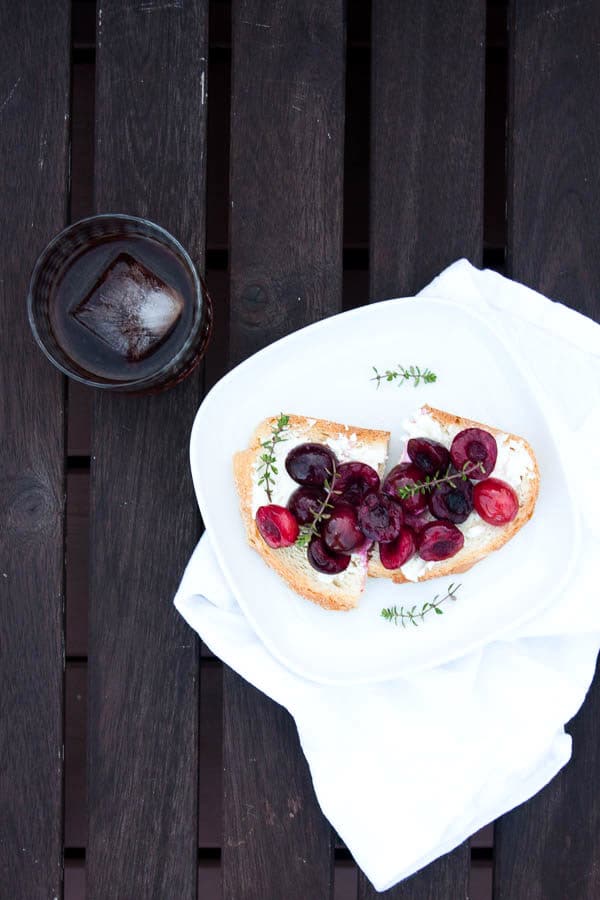 Toast. It's super trendy, isn't it?
But there's honestly nothing better than a slice of golden, crispy, toast slathered with your topping of choice. The bread is just the vehicle for all kinds of tasty toppings, amiright?! I am a BIG toast fan.
The great thing about toast is that it's super versatile and simple to make. Today I whipped up a quick breakfast of Roasted Cherry and Goat Cheese Toast.