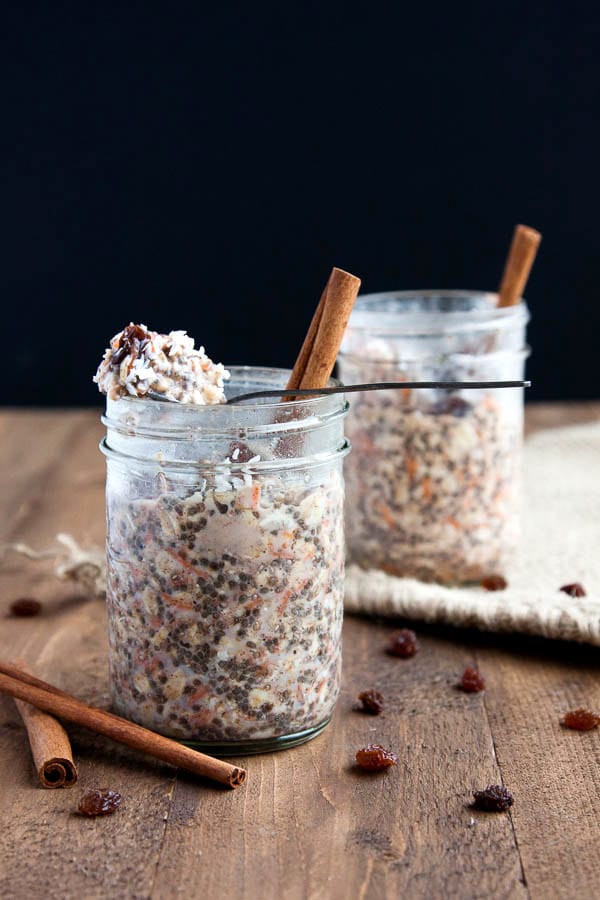 I've just found my new favourite flavour of Overnight Oats: Carrot Cake. Shredded carrots combine with plump raisins, fragrant cinnamon, ginger, and nutmeg, and mix together with oats and chia seeds to make Carrot Cake Overnight Oats!
Carrot Cake for breakfast?! There's nothing better. And these oats are actually healthy – only sweetened with a tablespoon of maple syrup.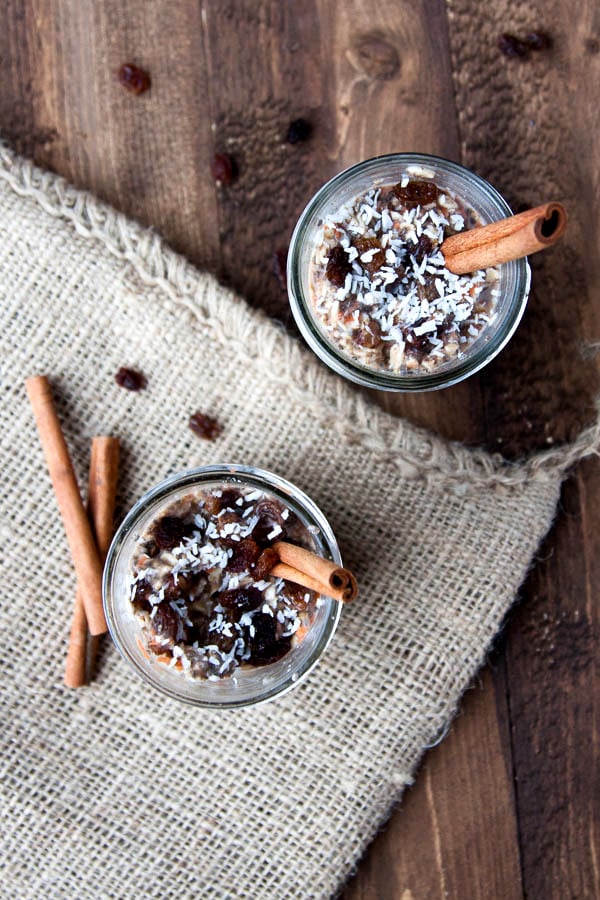 Overnight Oats are the best thing that's ever happened to my breakfasts. Seriously. I made overnight oats for the first time last month and was blown away by how easy and delicious they are. I love that you can throw the mason jar in your bag and bring breakfast to work. If I've slept in or have an early meeting, I'll bring Overnight Oats to work and chow them at my desk.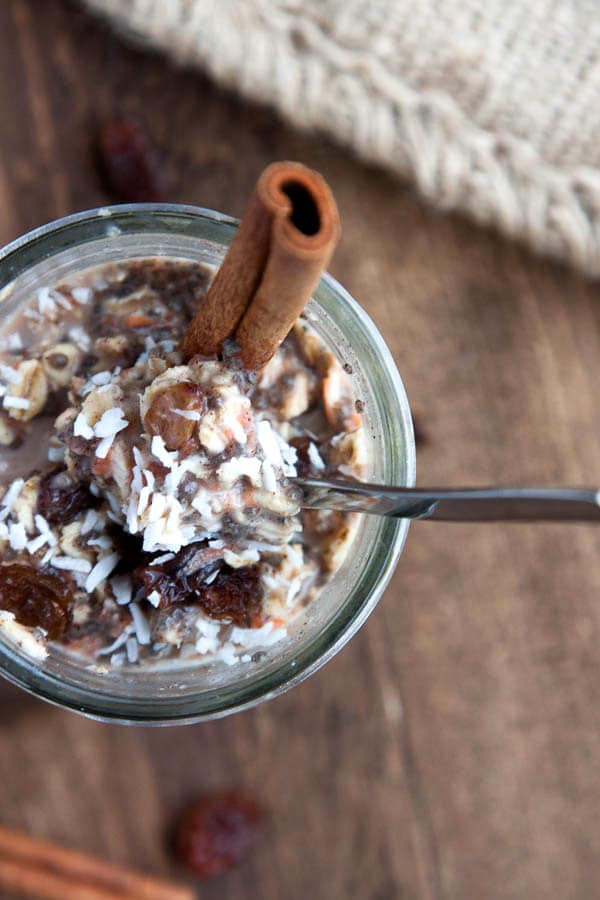 The options are endless with this recipe – substitute craisins for the raisins. Add more or less cinnamon, as you like. Leave out the maple syrup entirely, or add a bit more if you've got a raging sweet tooth 😉
But whatever you do – try Carrot Cake Overnight Oats! Your tummy will thank you.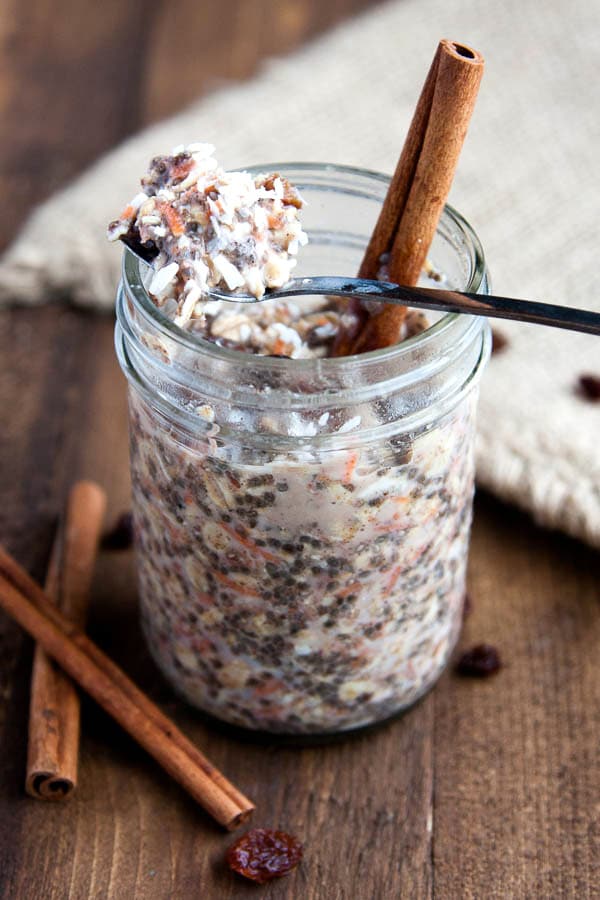 Carrot Cake Overnight Oats
My new favourite Overnight Oats flavour! Shredded carrots, plump raisins, cinnamon, ginger, and nutmeg make Carrot Cake Overnight Oats.
Author:
breakfast for dinner
Ingredients
½ cup milk (diary milk / coconut milk / almond milk)
1 tablespoon chia seeds
1 tablespoon maple syrup
1 tablespoon shredded carrots
½ teaspoon ground cinnamon
½ teaspoon ground ginger
sprinkle nutmeg
1 tablespoon raisins
½ cup rolled oats
shredded coconut to garnish, if desired
Instructions
In a half pint (8 oz) mason jar, stir together milk, chia seeds, maple syrup, shredded carrots, cinnamon, ginger, nutmeg, and raisins. Add oats and stir again, making sure all oats are moistened.
Screw on mason jar lid and set in refrigerator overnight.
In the morning, gently stir, and eat!
Notes
Recipe yields one 8oz mason jar of overnight oats.
Try my recipes for Coconut Overnight Oats and Pumpkin Spice Overnight Oats!