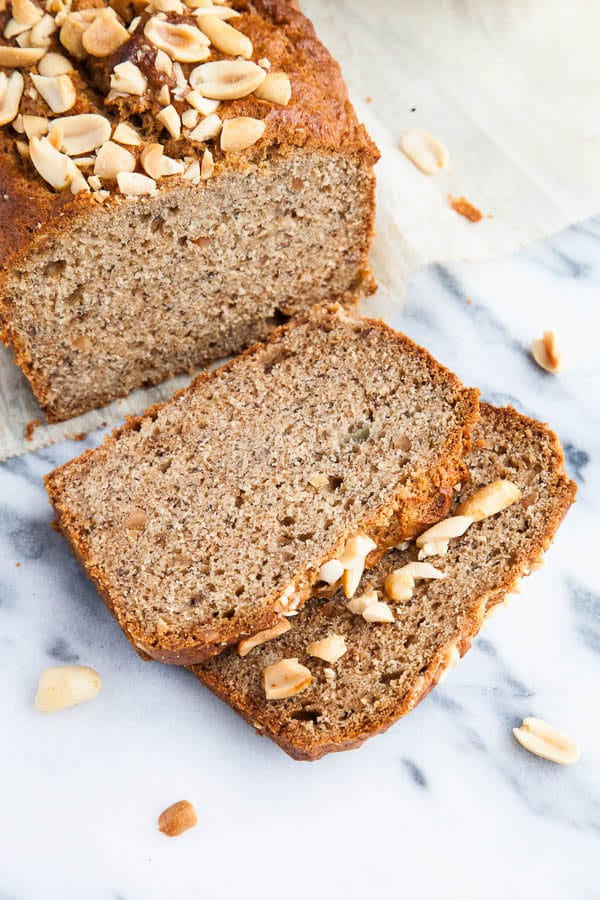 Have you ever stopped to consider how many perfect pairings there are with peanut butter?
Peanut butter and banana
Peanut butter and chocolate
Peanut butter and jam
Peanut butter and honey
Peanut butter and celery and raisins
Peanut butter, you poly-amorous little minx! 😉
Let's consider the first perfect pairing: peanut butter and banana. Peanut butter is one of my absolute Favourite Foods. Right up there with avocados, chocolate chips, and pie. I like to eat spoonfuls of peanut butter straight from the jar. You too?
Then you'll definitely be with me in loving this Peanut Butter Banana Bread.