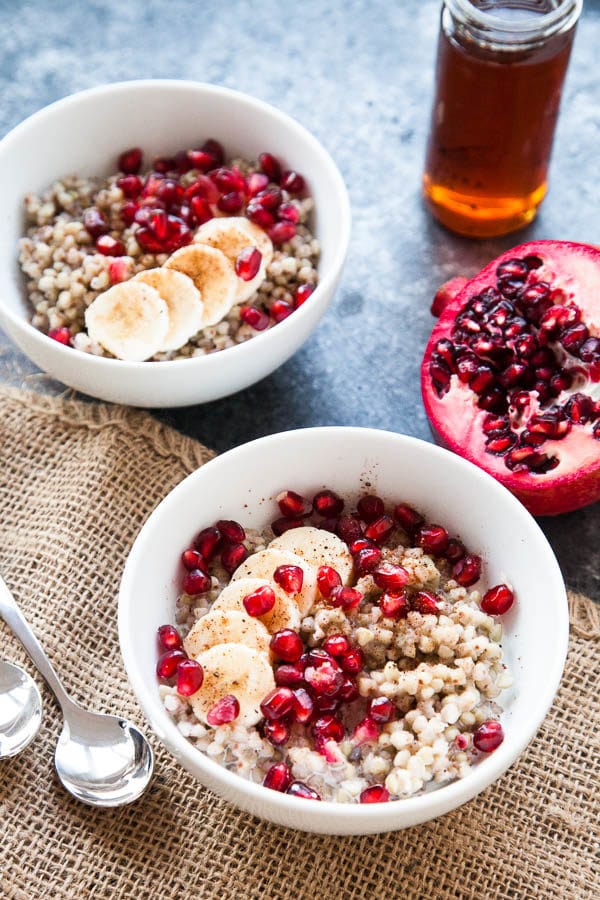 Happy new year, friends!
I'm not big on new year's resolutions, but I do believe in balance. The holidays are all about indulgence and celebrating and that means lots of sweets and alcohol 😉
To balance it out, I like to lean a little healthier in January. After eating my fill of cookies and desserts in December, I've decided to embark upon a sugar-free January.
To me, sugar-free means no added, artificial sugars – which means I'll be reading food labels a little more closely – because, hello salad dressing, yogurt, and boxed soup! Sugar hides in a LOT of packaged foods. I will still eat fruit, and a little honey and maple syrup, as they are natural sugars.
For the month of January, I'll be featuring only healthy, sugar-free breakfast recipes. To kick it off, we're talking about buckwheat!
The funniest thing about buckwheat is that it's not wheat. It's not even a grain! Someone sure messed up when they named it 😉