It's a new year! I hope you had the happiest of celebrations. This year is going to be a BIG one for me – most notably because J and I are getting married in August! (Eek!)
I love the idea of a fresh start, of reevaluating where you're at, and realigning yourself with what's important. Although it's cliched, every January I like to try out a few new healthy recipes and I appreciate my workout routine with renewed enthusiasm (although I detest how busy the gym gets!).
Last January I succumbed and finally bought a juicer, after eyeing one for many months. After tons of research, I bought the Breville Juice Fountain Plus, which has 3,400 glowing reviews and is the same one promoted by the Fat Sick and Nearly Dead documentary (FYI this post is NOT sponsored!) Anyway, yadda yadda I could go on forever about how much I've fallen in love with juicing! And how healthy it is! And how it fuels your body with extra nutrients! And how I feel like I don't need a morning coffee if I have a fresh homemade  juice! I highly recommend that you do your own research – for me, the $150 price point was an easy sell for me to try juicing.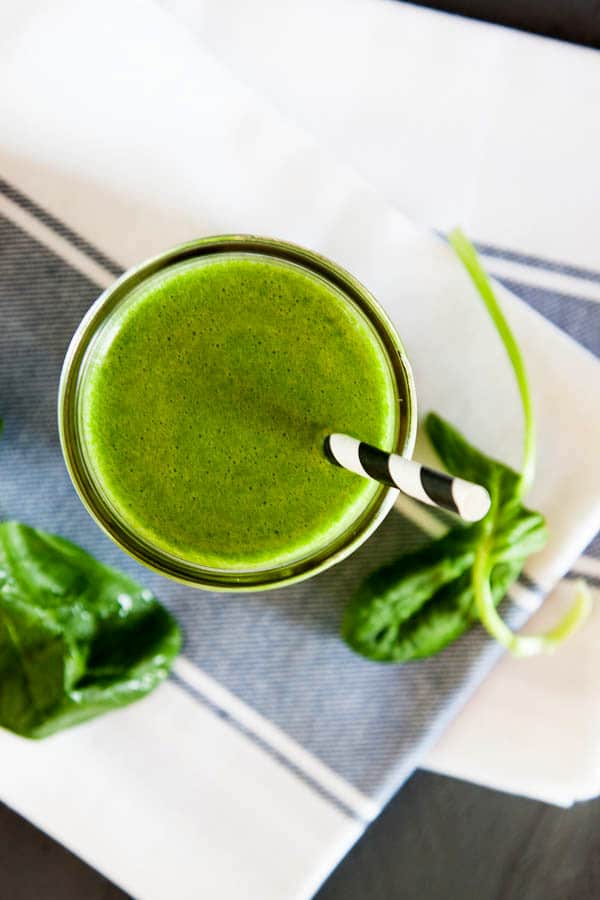 So, most mornings I start my day with a homemade juice. Most often, I make one of two recipes – this Kiwi Green Juice, or a Carrot Ginger Juice (recipe coming soon!) I LOVE the idea of drinking your spinach! And drinking this brilliant green juice just makes me feel instantly healthier 😉
Kiwi Green Juice has a simple recipe – through my juicer I press a large handful of clean spinach leaves,  a peeled kiwi, a cored apple, and a whole lime. I love adding lime to my juices – the tang really balances out the sweetness from the apple and gives you an extra morning jolt!
Do you juice?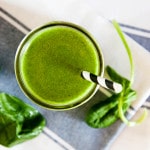 Kiwi Green Juice
Jump start your day with homemade Kiwi Green Juice!
Ingredients
1

large handful washed spinach leaves

1

kiwi

skin peeled and cut in half

1

large apple

cored, and cut in quarters

1

lime

seeds removed, and cut in half
Instructions
Press all ingredients through your juicer. Serve over ice.

(Recipe yields one juice. Increase quantities to yield more.)