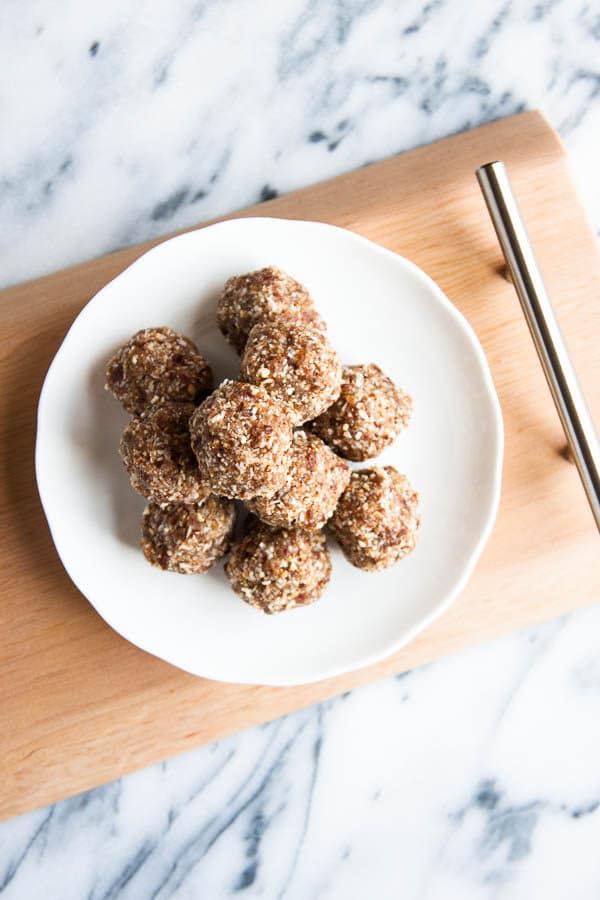 It's no secret that I eat a Lara Bar pretty much every day. I love them for their simple, whole ingredients, but I don't love the pricetag! My favourite flavour is the Coconut Lara Bar – so I knew I wanted to take that inspiration and make my own coconut flavoured snack bites! These No-Bake Coconut Energy Bites are inspired by Lara Bars, but are in no way supposed to be a copycat recipe.
I've paired coconut, dates, and cashews (the three sole ingredients in Coconut Lara Bars) with a few other nuts for a fuller flavour, and also added in my favourite spices – cinnamon, ginger, and nutmeg. The result is a sweetly spiced coconut energy ball – they make a great breakfast to-go and also a wonderful afternoon snack.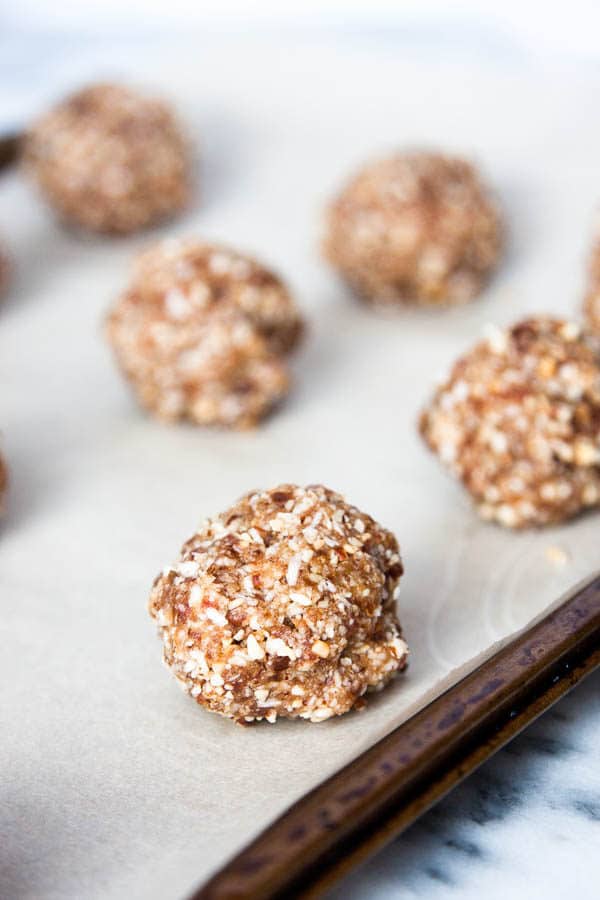 These No-Bake Coconut Energy Bites are SO SIMPLE and QUICK to mix up. All you need is a food processor. If you don't have a food processor – GET ONE. They are life-changing. The first time I whipped up homemade pastry in two seconds, I was sold.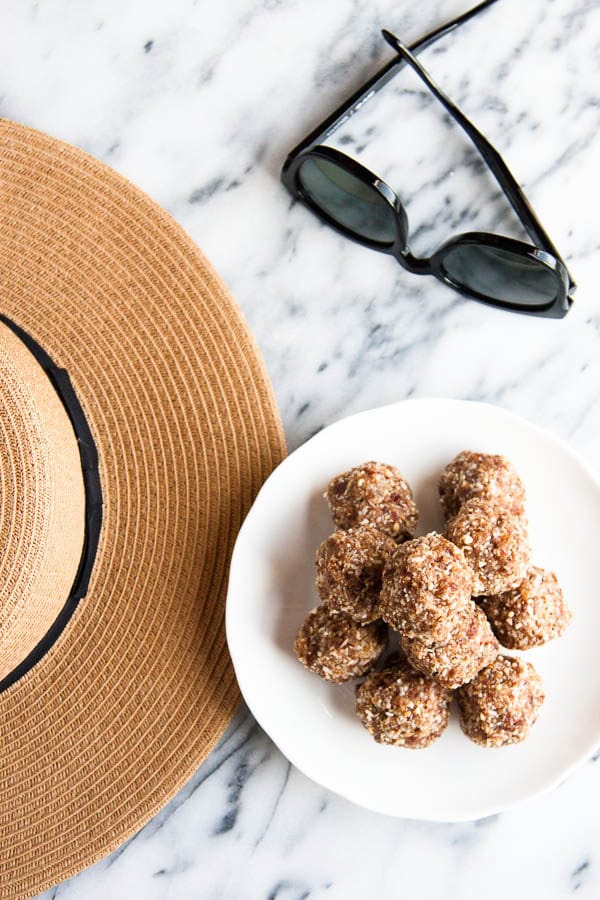 Feel free to mix up the nuts to your tastes, as long as you have the same quantity. And let me know the flavour combinations you try – I'd love to expand my No-Bake Energy Bite recipe collection. 😉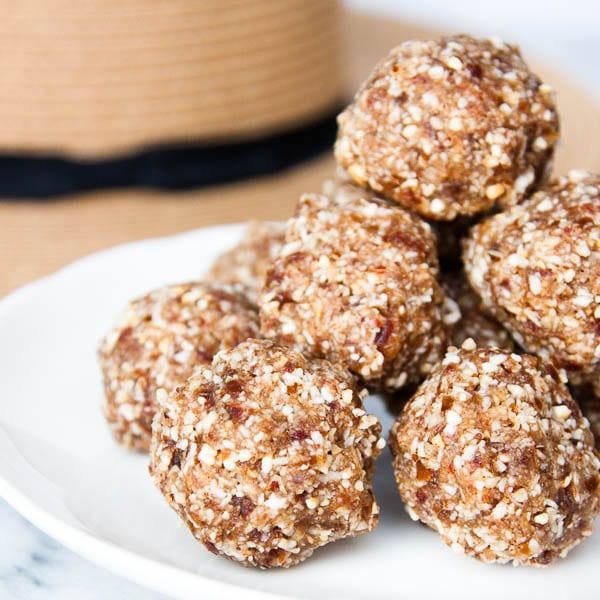 No-Bake Coconut Energy Bites
No-Bake Coconut Energy Bites make a quick breakfast to-go! They are SO SIMPLE to whip up in your food processor.
Author:
breakfast for dinner
Ingredients
1 cup nuts (I used a mixture of cashews, walnuts, and almonds)
½ cup shredded unsweetened coconut
1 cup Medjool dates, pitted and chopped
1 tablespoon coconut oil
½ teaspoon vanilla
½ teaspoon ground cinnamon
¼ teaspoon ground nutmeg
¼ teaspoon ground ginger
Instructions
In a food processor, add nuts and coconut. Pulse until mixture is crumbly. Add dates, coconut oil, vanilla, and spices, and pulse again until all ingredients and incorporated and smooth.
Form into small balls and place on parchment lined cookie sheet.
Chill for at least 2 hours. Once chilled, transfer to a tupperware container.
Store in refrigerator for up to 1 week.
Notes
Recipe yields 12 bites.
Psst, looking for other quick breakfasts? Try Overnight Oats (my FAV!) or Vanilla Chia Pudding.