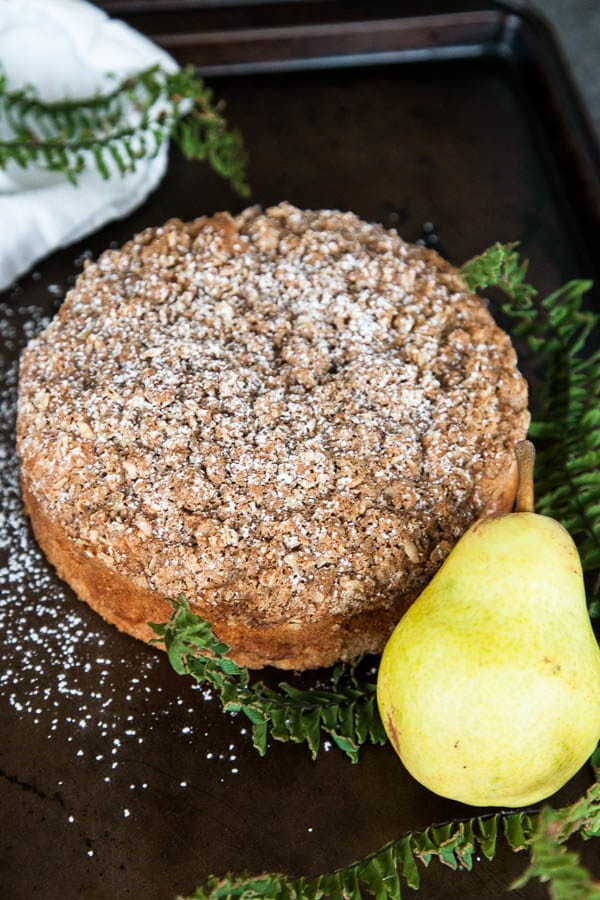 Only 4 sleeps until Christmas!
We've had our first light dusting of snow here, and everything looks so festive and lovely! There's a bit more snow in the forecast and I have my fingers crossed tightly so we might have a white Christmas!
I've finished work for the year and now can really focus on soaking up the holidays, spend time with family, and read a few books. There's really nothing better than lazy days spent relaxing by the Christmas tree, listening to my favourite Dean Martin carols.
If you're still in need of a sweet addition to your Christmas brunch menu – or to your holiday dessert table – this Spiced Pear Crumble Cake would be welcome!