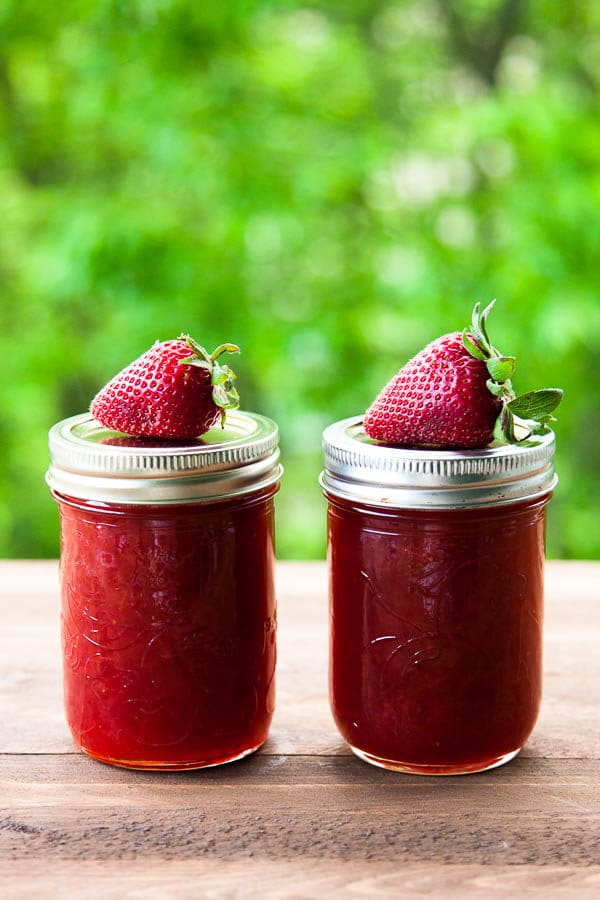 IT'S RHUBARB SEASON! Rhubarb is such a unique fruit – so tangy and versatile and truly signifies the arrival of Spring. It reminds me of being a kid and playing in my grandma's back yard where she grew huge rhubarb plants with leaves the size of my entire little body. Of course, as a child, I could care less about her rhubarb plants – I was more intent on picking the sugar snap peas or raspberries or grapes.
In my dreams I would have a yard (hahaha! Having a yard is actually a laughable concept, given that I live in a city where real estate prices are sky high!) full of fruit trees – and would be able to preserve all fruit to enjoy year round. As a kid I used to dream about living on a farm – and still to this day, I can't say I disagree! As long as the farm has my dream orchard 😉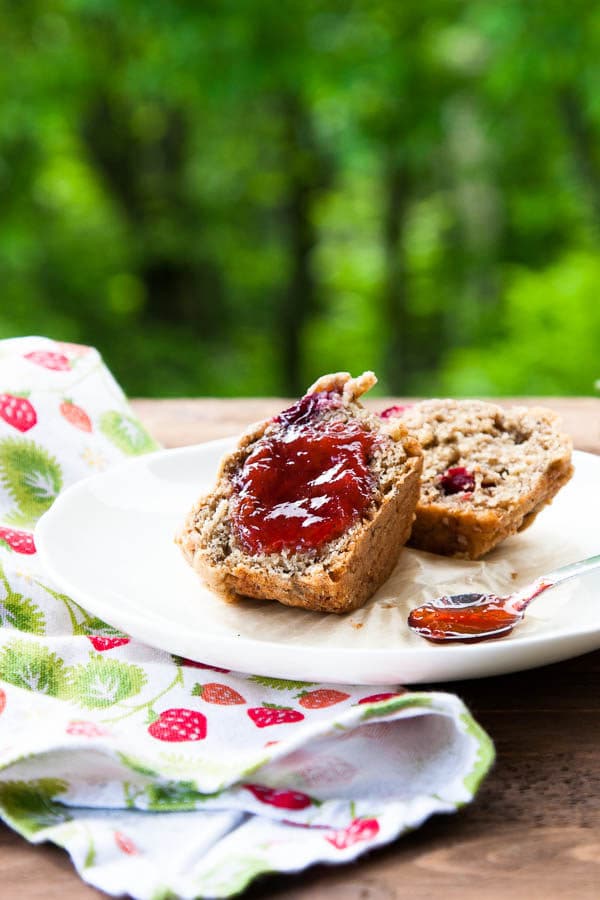 Because rhubarb season is so short, it's so wonderful to preserve the flavour of Spring year round. There's just something about making jam that feels homey and satisfying – harkening back to traditional homesteading when canning was the way we survived the winter. Making jam is a slow process – stir stir stir the fruit, creating your hot water bath, processing the jars, listening for that gratifying little 'pop' when the lids seal themselves. In a world that moves quickly, I love taking the time to savour the process of making jam.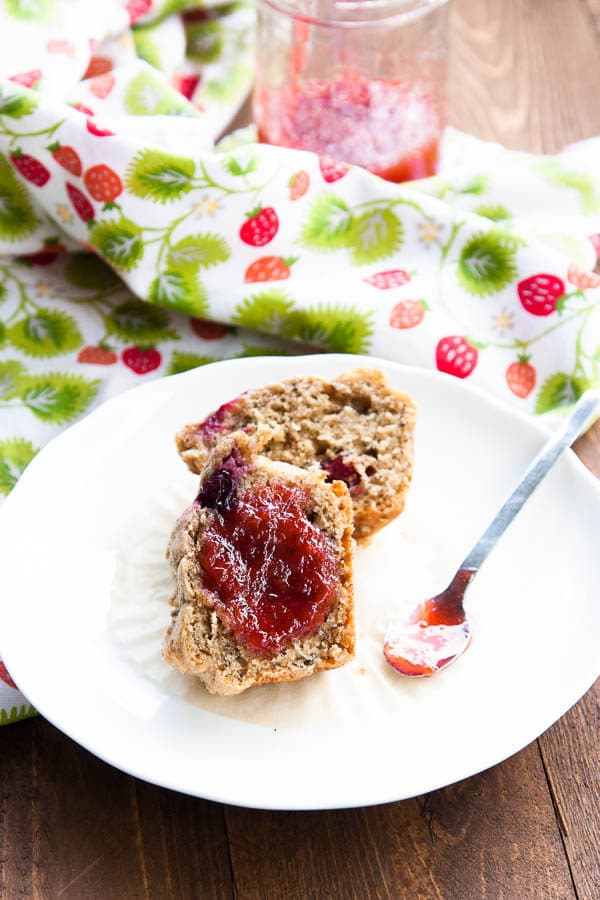 Until I'm able to grow my own rhubarb plants, I'll have to settle for buying stalks from the market and canning a few jars of jam for my pantry. Strawberry Rhubarb Jam is a classic combination – and delicious on everything from plain buttered toast to spread across a scrumptious muffin.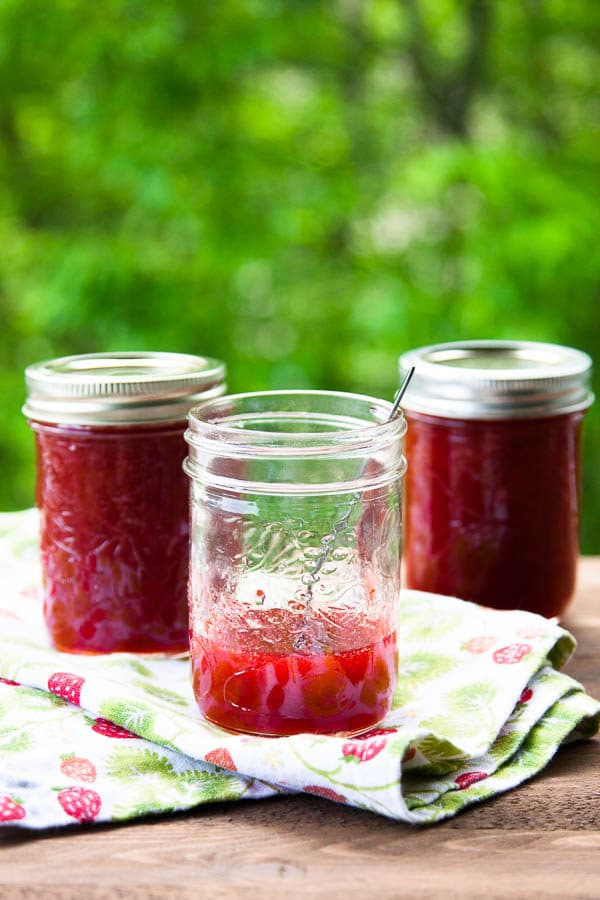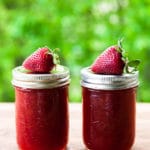 Strawberry Rhubarb Jam
Strawberry Rhubarb Jam is a classic combination - and delicious on everything from plain buttered toast to spread across a scrumptious muffin.
Ingredients
2 1/2

cups

strawberries

sliced

2

cups

rhubarb

chopped

1/2

cup

water

zest and juice of 1 lemon

2 1/2

cups

sugar
Instructions
In a large pot over medium heat, add strawberries, rhubarb, water, and lemon and bring to a boil. Reduce heat the medium low and simmer for 5 minutes, stirring occasionally.

Add sugar and continue stirring occasionally, until jam has thickened - about 10-15 minutes. Skim off any foam that's formed on the surface and discard.

Divide the jam between 4 sterilized half-pint mason jars. Wipe down rims with a clean cloth, then screw on lids until they're finger-tight.

Process the jars in a hot water bath. I usually do this by filling my largest pot with enough water to cover the tops of the jars and bringing it to a rapid boil. Place the jars into the boiling water (using tongs or a jar lifter) and let them sit for 10-15 minutes - the lids will "pop", which signifies the lids have vacuum-sealed. The lids may not pop until after you remove the jars from the water bath.

Remove jars from the water bath and let cool. Any lids that don't dip down in the middle, or that spring back have not sealed. Place them in the refrigerator and enjoy those jars first.

All other jars may be stored in a dark, dry place for up to one year.
Recipe Notes
Recipe yields approx 4 half-pint jars of jam.