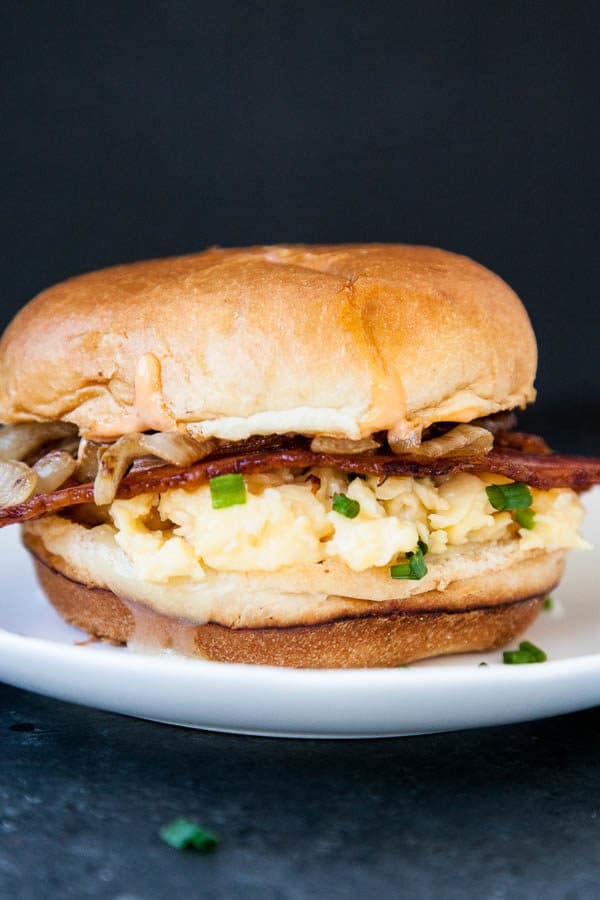 As I stare out the window at the relentless rain coating my window, I can't help but think back to a sunnier trip I took last Spring – to Las Vegas!
It was my second time visiting Vegas, and because I'm not a huge gambler, this trip was spent EATING!
At the top of my restaurants-to-try list: breakfast at Eggslut.
Eggslut has a huge cult following and serves up a small variety of egg sandwiches and egg dishes – all of which are DELICIOUS.
To give you an idea of just how delicious, of our 3 mornings in Vegas, 2 mornings we breakfasted at Eggslut. (The third morning we classed-it-up and ate brunch at Bouchon – also SO delicious in a very different way ;))
I COULD NOT get enough of Eggslut's Fairfax breakfast sandwich: creamy scrambled eggs and chives inside a lightly toasted brioche bun, with cheddar cheese, caramelized onions, and sriracha mayo. Then I added bacon and –
OH MAMMA.