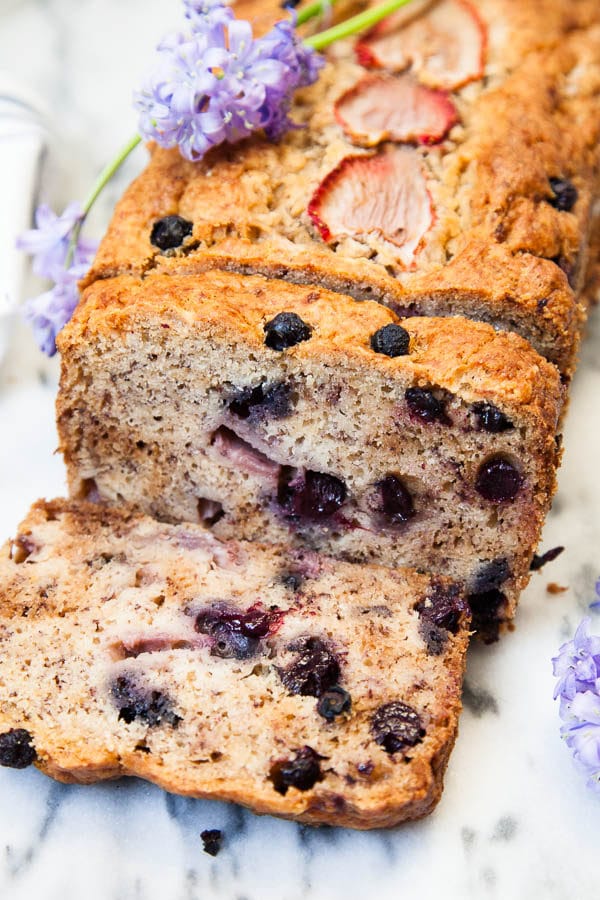 It's the beginning of berry season! Oh how lovely it is to swap out my bags of frozen berries for fresh berries.
To celebrate berry season, I've made my favourite banana bread and stuffed it full of fresh strawberries and blueberries. This Berry Banana Bread is kept moist with my secret ingredient (pssst – sour cream!!), and each mouthful is bursting with berries.
To be fair, it's not berry season in my backyard yet – for that, we've got another month or two to go – and by "backyard" I mean my potted veggie garden on my rooftop deck 😉 . It's been an unseasonably cool Spring here in the Pacific Northwest, so my strawberry and raspberry plants only have buds so far!