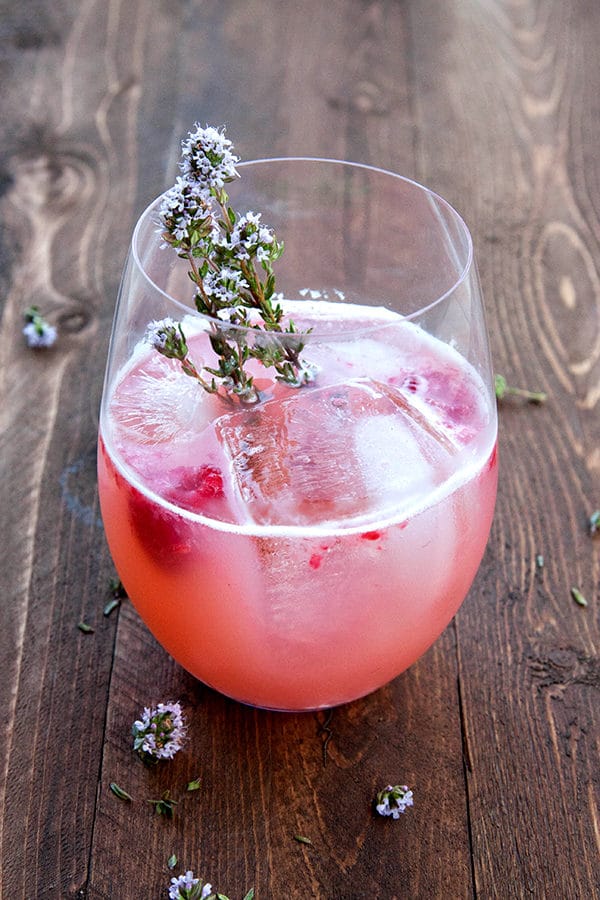 Everyone needs a really good brunch cocktail in their repertoire. A cocktail to serve guests at a brunch party (my FAVOURITE kind of party!) or just for sipping on your patio on a lazy, warm Sunday morning.
Earlier this week I was ruminating over the fact that my raspberry bush is behind by a whole month! For this cocktail, I've bought raspberries from the market, but I anticipate making this cocktail again and again (and again!) with raspberries from my garden.
This Raspberry Gin Fizz is a delicate berry-filled cocktail splashed with a hint of soda water and lime for a light, refreshing drink. Most of the ingredients you already have on hand in your kitchen!