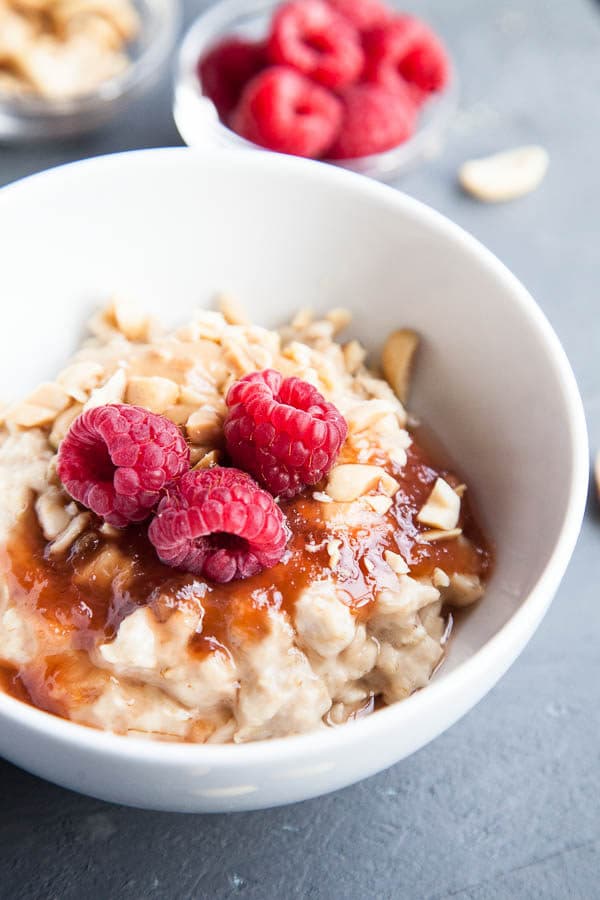 Last week I waxed on about the perfect pairing of peanut butter and banana. Now let's obsess about peanut butter's other match made in heaven: JAM.
Peanut butter and jam is a classic pairing. PB&J sandwiches have been stuffed into kids lunch boxes since the beginning of time. It's one of those classic combinations that is the perfect combination of sweet, salty, creamy, with a hint of peanutty crunch, and is just overall YUMS.
Peanut butter and jam isn't just a great sandwich – it makes a fun oatmeal! Like eating a sandwich with a spoon! …Is that weird?