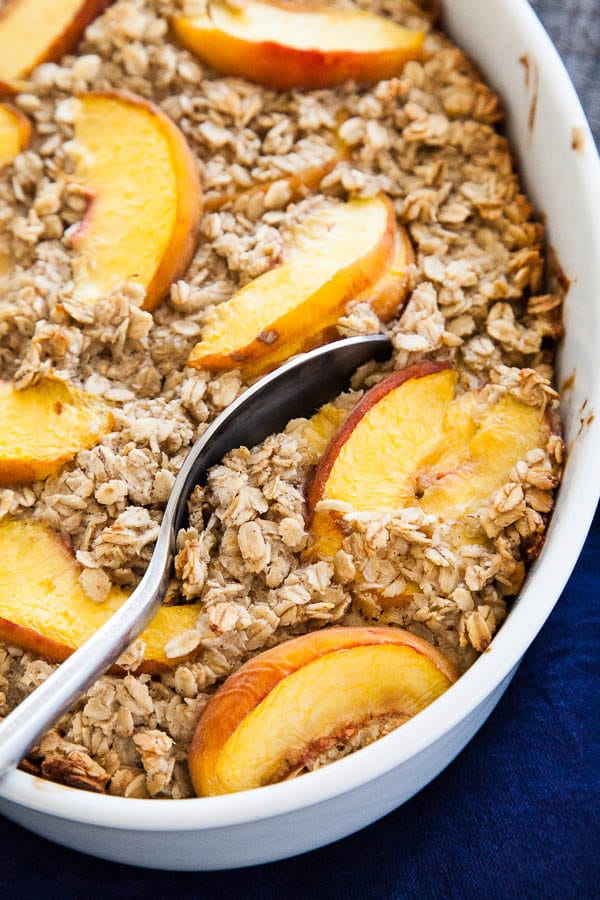 I'm hanging on by my fingernails to the last day of summer.
Tomorrow it's officially Fall, you guys, OMG! Before this blog turns into all things cinnamon and apples and pumpkin, I've got one last end-of-summer recipe: Baked Peaches and Cream Oatmeal.
Baked Peaches and Cream Oatmeal is great for these last days of summer where the mornings are crisp but the afternoons turn warm and sunny.
Last night I woke up shivering under my covers, because the window in my bedroom was open all night and there was a very, very cooooool breeze blowing in. I rummaged under my bed for my long-forgotten slippers, awkwardly stuffed my feet into them, and swiftly closed the window.
No more leaving windows open all night, or even all day.