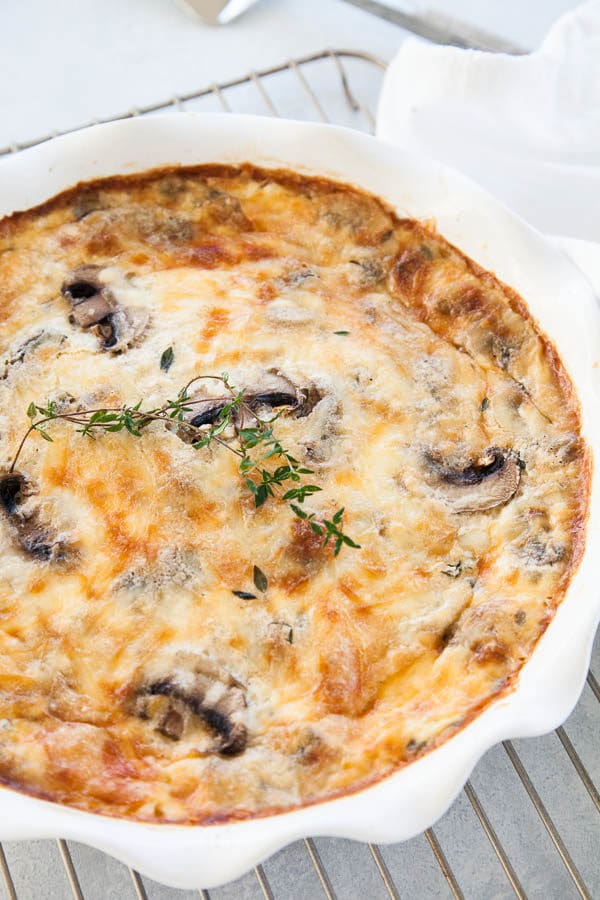 The countdown to Christmas is on!
Most of my shopping is done, and about half of the presents are wrapped, but I have yet to write any holiday cards. Must do that this weekend! (Does anyone still send out holiday cards anymore? Is it so old fashioned that I love mail?)
Planning Christmas morning brunch is a task that often gets forgotten in the chaos of present wrapping and tree trimming – so let's get thinking about it!
The question in my house is always: sweet or savory? One year I did cinnamon rolls, another year I did overnight french toast, so this year we're going savory! And this Crustless Mushroom Quiche is a top contender.