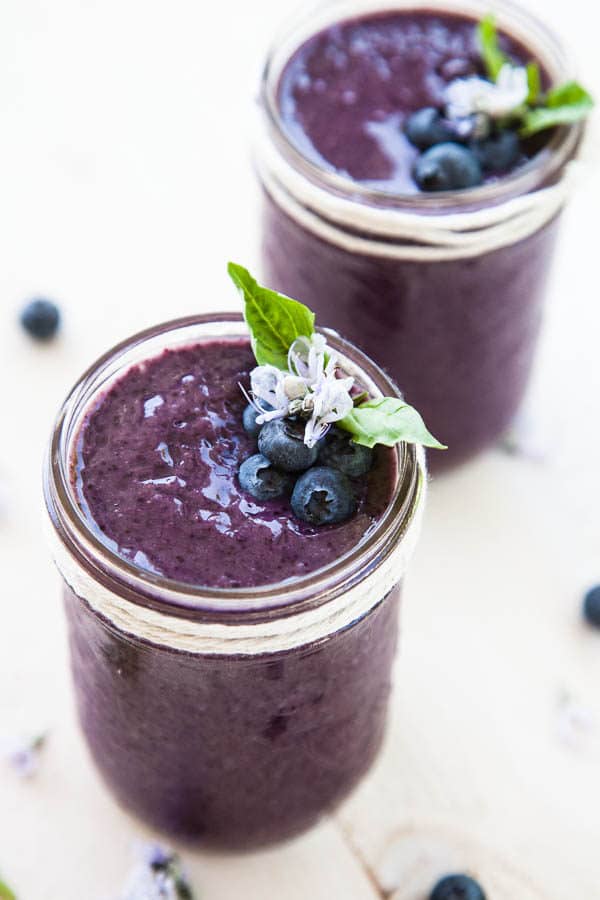 I grew up on an island in the pacific northwest, on the coast of British Columbia, Canada. Taking a ferry to the mainland (where I live now – in the city of Vancouver), through an archipelago of mountainous, treed islands was a regular occurrence – sometimes you could even spot whales!
The ferry passes through a grouping of islands called the Gulf Islands, and one of those islands is Salt Spring. Salt Spring Island is very small in comparison to the island I grew up on, with a tiny town, rolling hills of farmland, artisans, hippies, rocky beaches, and a very, very laid back lifestyle. (It's a lovely place to vacation! You should go!)
Salt Spring Island has an incredible, incredible farmer's market during the spring and summer – one of my favourite vendors is Salt Spring Kitchen, who sell artisanal preserves.
Last summer I picked up their Blueberry Basil Jam which has become a favourite to pair with a sharp cheddar cheese and cracker. The sweetness of the berries plays off a hint of refreshing basil – it's a lovely sweet-savoury combination.
This pairing inspired me to re-create the same flavours in a Blueberry Basil Smoothie! I've added fresh basil leaves to a classic blueberry smoothie, creating a refreshing twist in this healthy breakfast smoothie.