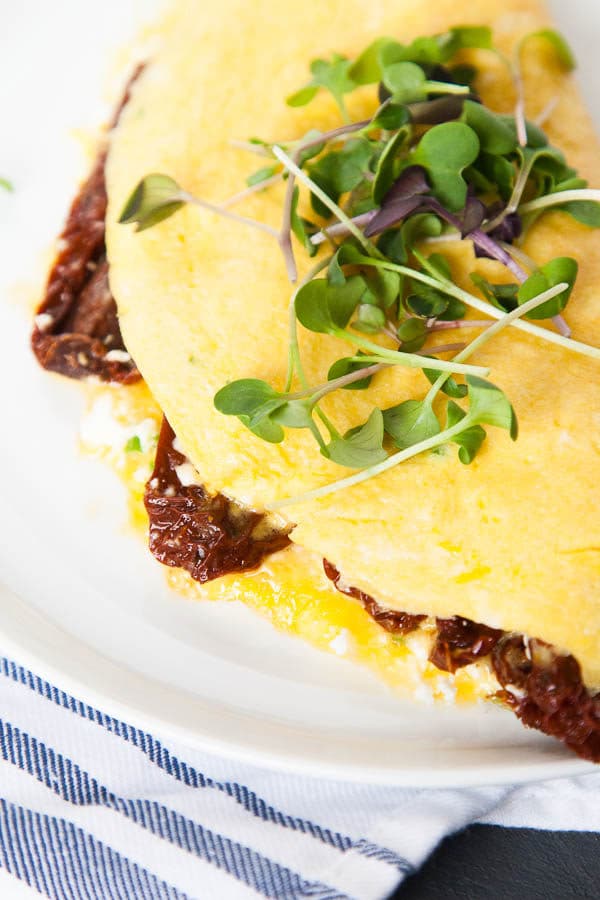 An omelette is the perfect breakfast for dinner food. Just about anything in your pantry or refrigerator will make a beautiful omelette filling – they are that versatile! Omelettes are also quick, filling, and rounded out with a fresh green salad, they make the perfect dinner. Or breakfast. Or brunch.
In this Sundried Tomato and Goat Cheese omelette, I've paired bold, flavourful whole sundried tomatoes with crumbles of creamy goat cheese. The eggs are seasoned with finely chopped chives, and the whole omelette is garnished with fresh radish sprouts.
That's a whole lotta delicousness – makes me want to climb in and wrap the omelette around myself like a giant sleeping bag.