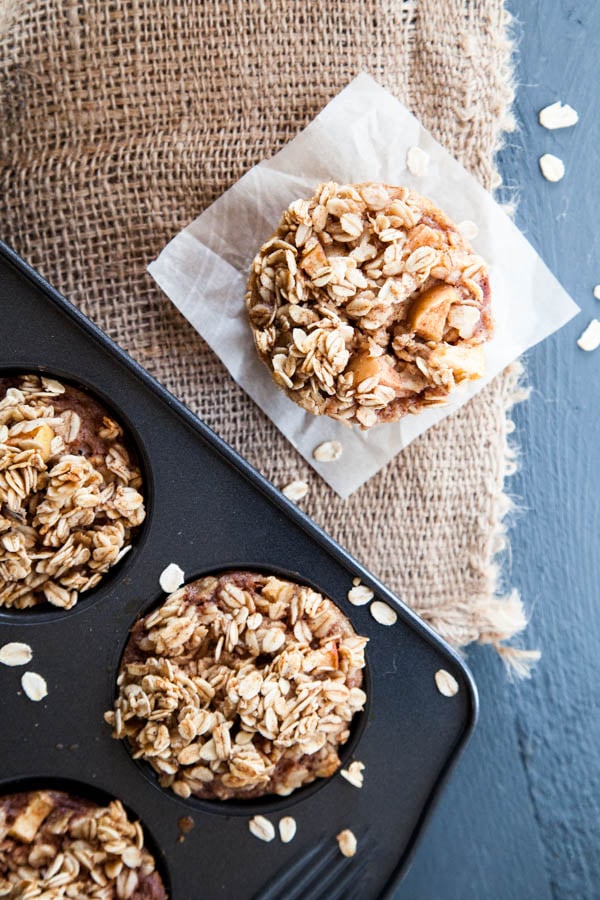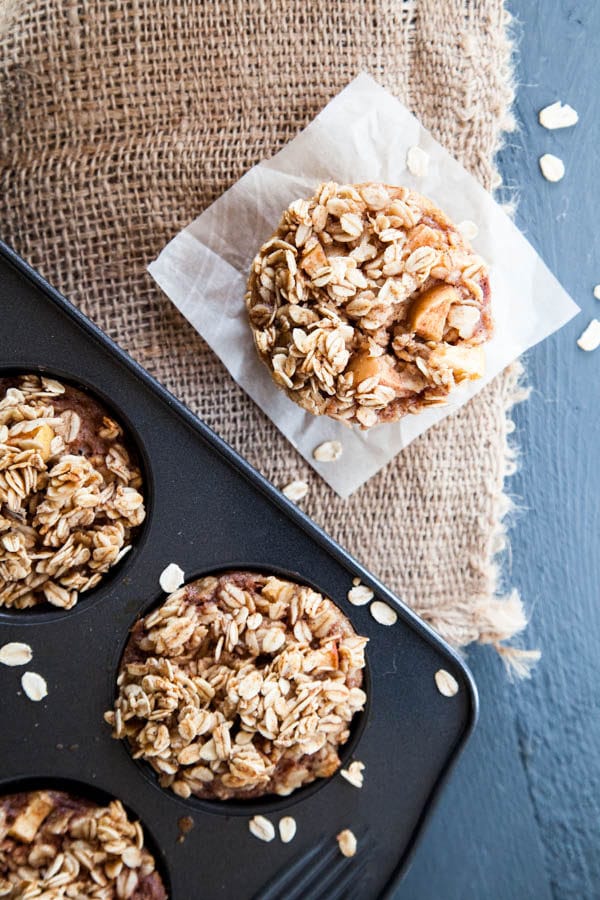 Apple Cinnamon Oatmeal is baked in muffin cups to take to go!
Baked Apple Cinnamon Oatmeal Cups is a great recipe to prepare in a large batch for the week ahead. They can be eaten like a nutrient-dense oatmeal muffin, or re-heated in a bowl with a splash of milk! I love grabbing one of these for breakfast after getting home from the gym, and munching in the bathroom as I get ready for work.
And the best part? They are gluten-free (if you use certified gluten-free oats) and naturally sweetened with a bit of maple syrup.
Do you make new year's resolutions? Last year I set just one resolution for myself: read more novels.
As a kid, I voraciously read through novels, visiting the library monthly. There were weekend days when I didn't leave my room for an entire afternoon, devouring a book. Through my 20s, my love of reading was eclipsed by hanging out with friends and boyfriends and going out – reading was non-existant, save for my newfound love of Vogue magazine.
Then in my late 20s, I discovered non-fiction. I read through The Omnivore's Dilemma, Quiet, An Astronaut's Guide to Life on Earth, Lean In, and a zillion cookbooks, to name a few.
Now, in my 30s, I wanted to go back to my roots and read more novels. And so I did – this year I rediscovered my love of the library and averaged a novel or two a month. And it has been so, so nourishing.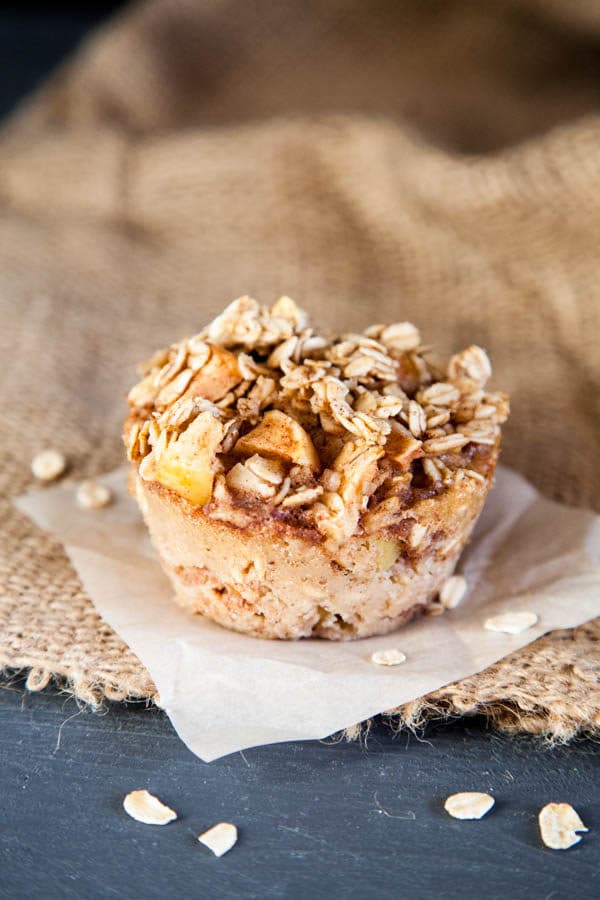 I'm not big on resolutions, but I love to set small, attainable goals for myself for the year – to grow and challenge myself in small ways. And it feels so good to have attained my goal for last year.
This year I'd like to keep reading novels, and I'm also setting one loftier goal for myself: be more patient. This one might be harder to attain 😉
Did you succeed with your goals last year?
(Psst! Comment with your book recommendations – non-fiction or fiction!)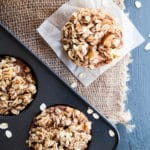 Baked Apple Cinnamon Oatmeal Cups
Apple Cinnamon Oatmeal is prepared in muffin cups to take to go!
Ingredients
3

cups

oats

2

teaspoons

baking powder

2

teaspoons

cinnamon

1/2

teaspoon

nutmeg

2

eggs

1

cup

almond/coconut/regular milk

¼

cup

coconut oil

melted

½

cup

maple syrup

1

apple

cored and chopped
Instructions
Preheat oven to 350 F.

In a large bowl, stir together the oats, baking powder, cinnamon, and nutmeg.

In a separate small bowl, whisk together the eggs, milk, coconut oil, and maple syrup. Pour the liquid ingredients into the oats mixture and stir well to combine. Add the apple and stir again.

Spoon into 12 greased muffin cups.

Bake for 20 minutes, or until lightly browned at the edges and dry in the middle.