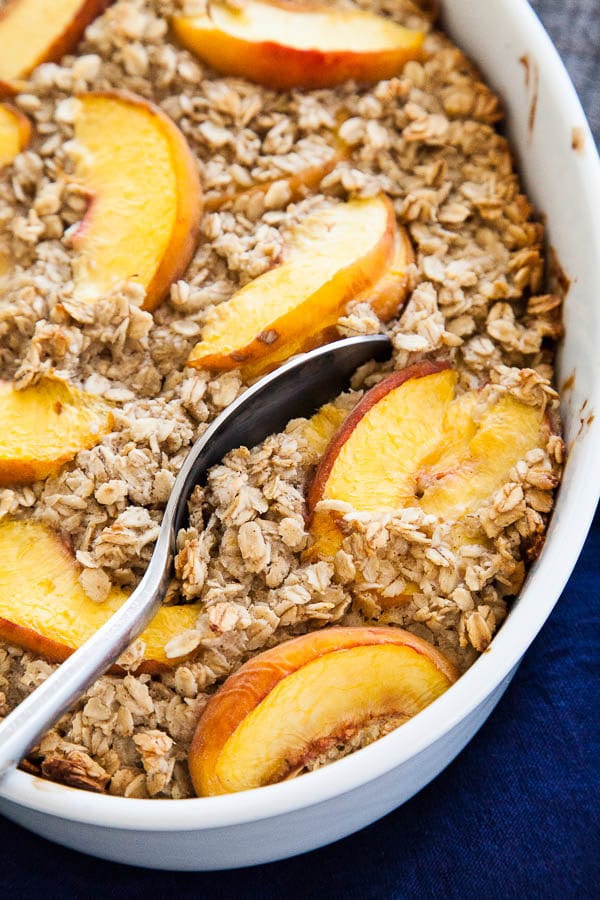 I'm hanging on by my fingernails to the last day of summer.
Tomorrow it's officially Fall, you guys, OMG! Before this blog turns into all things cinnamon and apples and pumpkin, I've got one last end-of-summer recipe: Baked Peaches and Cream Oatmeal.
Baked Peaches and Cream Oatmeal is great for these last days of summer where the mornings are crisp but the afternoons turn warm and sunny.
Last night I woke up shivering under my covers, because the window in my bedroom was open all night and there was a very, very cooooool breeze blowing in. I rummaged under my bed for my long-forgotten slippers, awkwardly stuffed my feet into them, and swiftly closed the window.
No more leaving windows open all night, or even all day.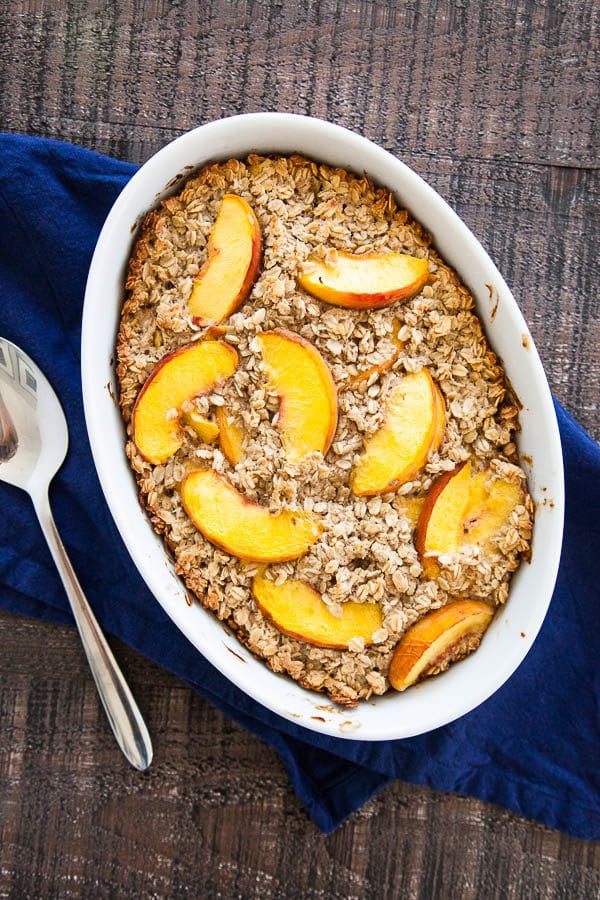 This is the time of year when I start to crave warm breakfasts and also when I give up drinking cold brew coffee. Cozy oatmeal and warm beverages from now on! 😉
Because the markets are still stocked with a little summer fruit, we can have breakfasts with the best of both summer and fall: summer peaches and warm, cozy oatmeal.
Go warm that drafty kitchen with a cozy breakfast!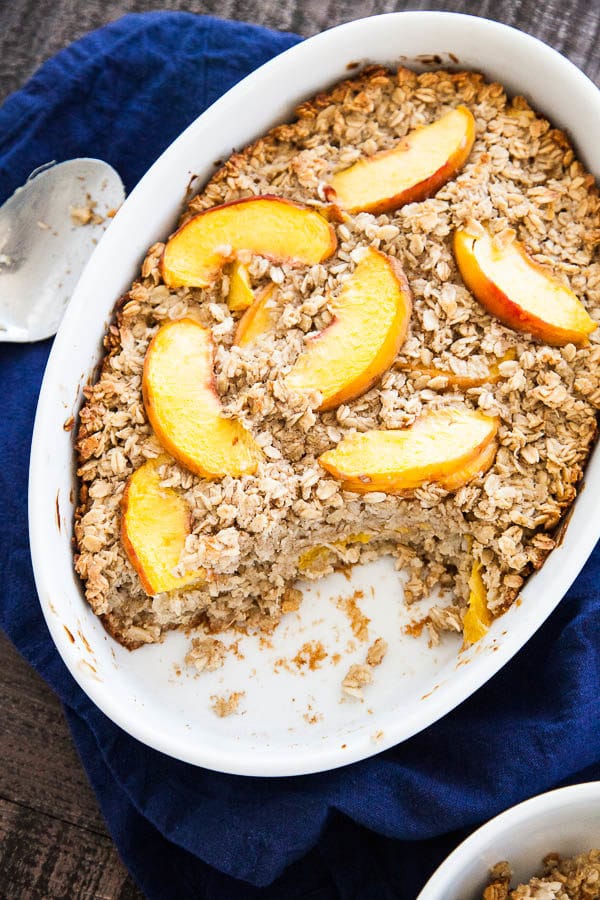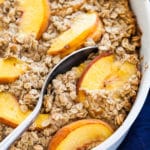 Peaches and Cream Oatmeal
Ingredients
3

cups

oats

2

teaspoons

baking powder

1

teaspoon

ground cinnamon

1

teaspoon

ground ginger

2

eggs

1

cup

coconut milk from the can

½

cup

maple syrup

1

cup

peaches, sliced

(approx 1-2 peaches)
Instructions
Preheat oven to 350 F and grease a 8x8" or 9x9" square baking pan.

In a large bowl, stir together the oats, baking powder, cinnamon, and ginger.

In a separate small bowl, whisk together the eggs, coconut milk, and maple syrup. Pour the liquid ingredients into the oats mixture and stir well to combine. Then gently fold in the sliced peaches.

Pour into prepared baking pan.

Bake for 40-45 minutes, until lightly browned at the edges and dry in the middle.

Serve warm.
(And if it's still hot, hot, hot where you are, eat those beautiful peaches on some toast.)