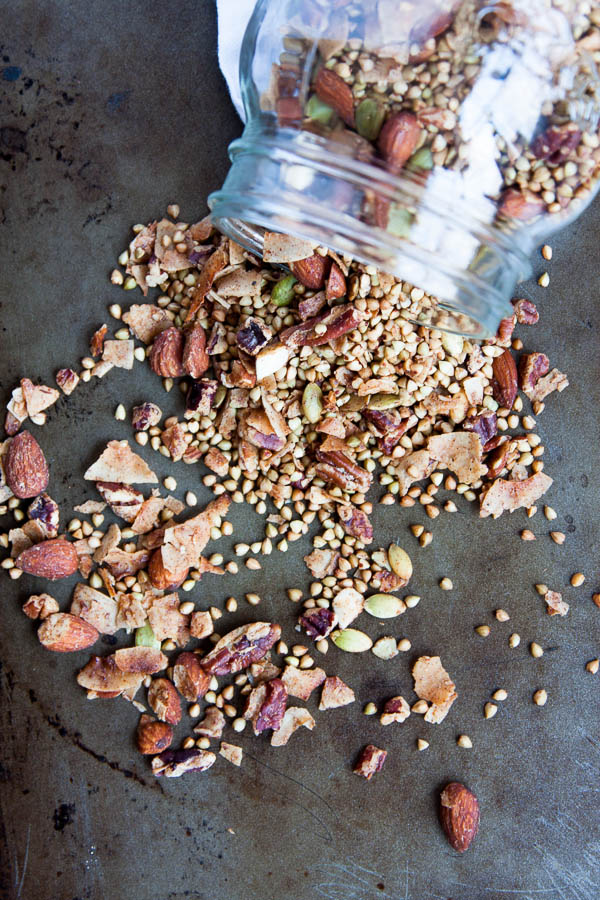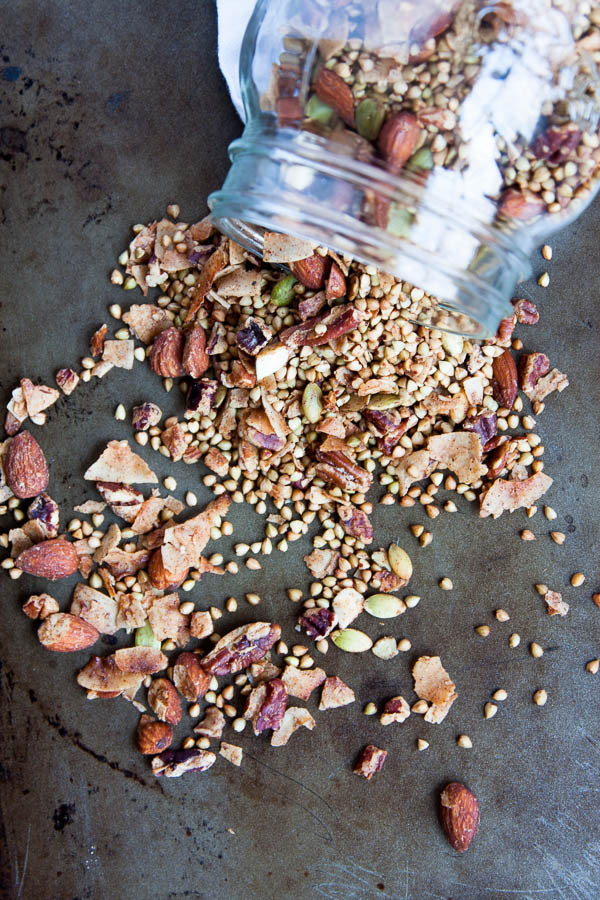 Granola is definitely a great breakfast food to make from scratch – it's so customizable and so much more affordable than buying a bag at the store! I love slipping in extra cinnamon or my favourite nuts – and it makes such a satisfying breakfast with a splash of almond milk or sprinkled over yogurt.
My granola game changed when I raided the bulk bins at the grocery store and found buckwheat.
Buckwheat are cute little grain-like seeds, except they're not a grain at all! They're actually a fruit seed (?!).  And if you're gluten-sensitive, buckwheat is 100% gluten-free.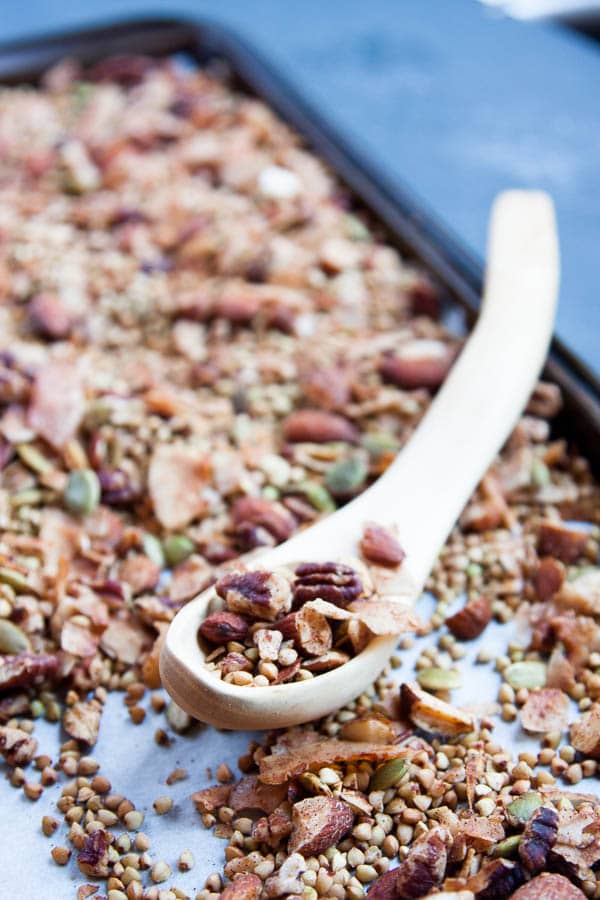 Buckwheat is also loaded with magnesium, fibre, and contains a rich supply of flavanoids, which helps protect against heart disease. Once buckwheat groats are toasted, they are satisfyingly crunchy with a nutty, earthy taste.
I have completely eliminated the traditional oats from this Coconut Buckwheat Granola – the main components here are buckwheat groats and coconut flakes.
I've used coconut oil to contribute to the yummy coconutty aroma, but any oil would work. The granola is mildly sweetened with a drizzle of maple syrup, but feel free to substitute honey or nix sweetener completely.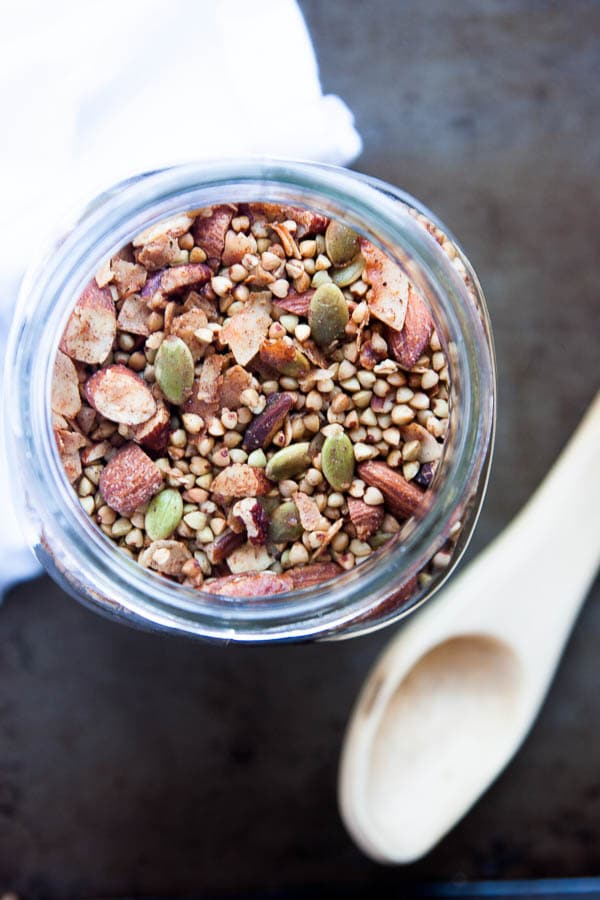 Give this Coconut Buckwheat Granola a try! It's a refreshing change from an oat-based granola – I can't get enough of the crunch!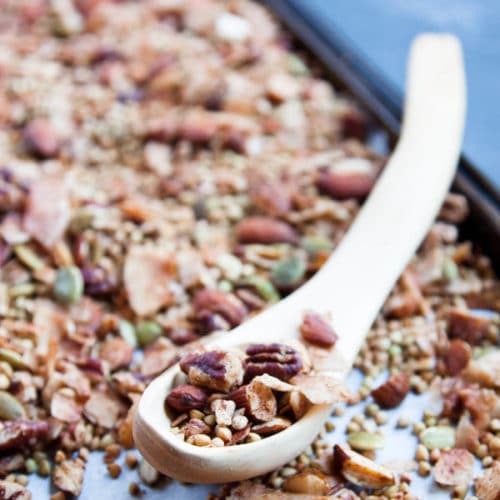 Coconut Buckwheat Granola
A tasty alternative to regular granola - completely gluten-free with a satisfying crunch!
Ingredients
2

cups

raw buckwheat groats

1

cup

shredded coconut

1/2

cup

almonds, chopped

1/2

cup

pecans, chopped

1/4

cup

pepitas

2

tablespoons

coconut oil, melted

1

tablespoon

maple syrup
Instructions
Preheat oven to 300F and line a baking tray with parchment paper.

In a large bowl, mix together buckwheat groats, coconut, almonds, pecans, and pepitas. Drizzle coconut oil and maple syrup and toss to coat.

Spread evenly over the parchment-lined baking tray.

Bake for 30 minutes, tossing once halfway.
Recipe Notes
Recipe yields approx 4 cups granola.