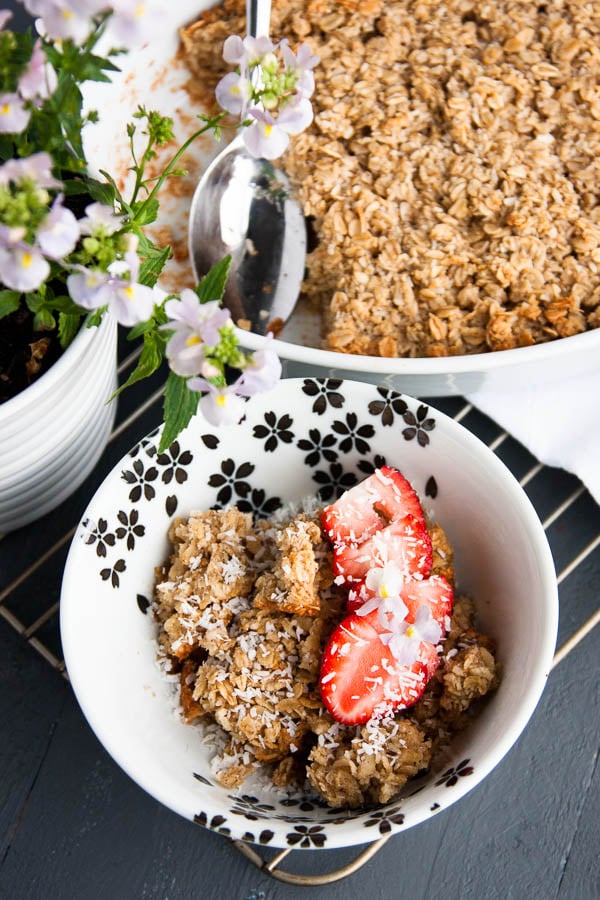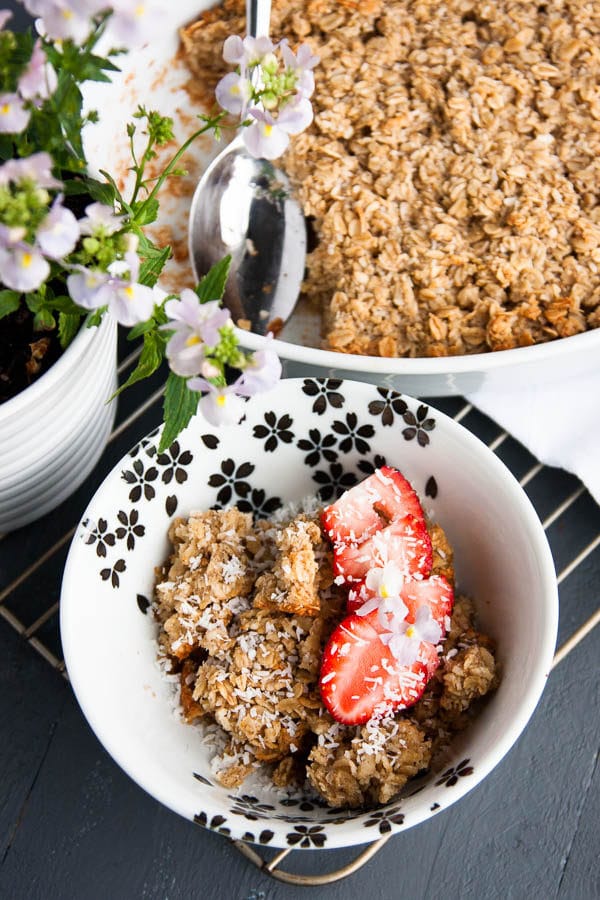 It's no secret that we're obsessed with Overnight Oats in this house. They're simple, quick, and filling.
But there are just some days when I'm not into eating cold oats. I'd way rather dive into a bowl of creamy, toasty warm oatmeal that is bursting with tropical coconut flavour.
I love coconut – and Coconut Cream Baked Oatmeal has triple coconut flavour – coconut flakes, coconut milk, and a dot of coconut oil.  Coconut lovers rejoice!!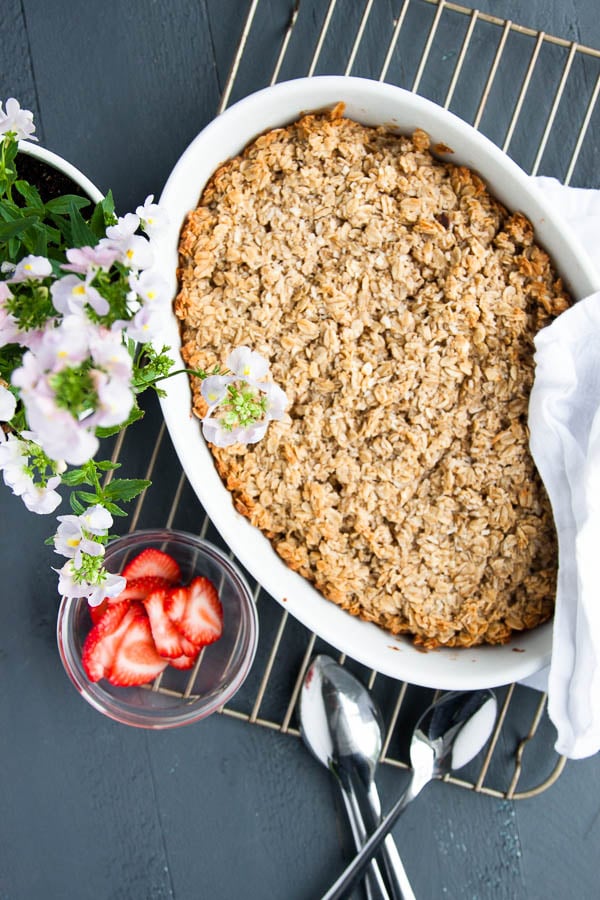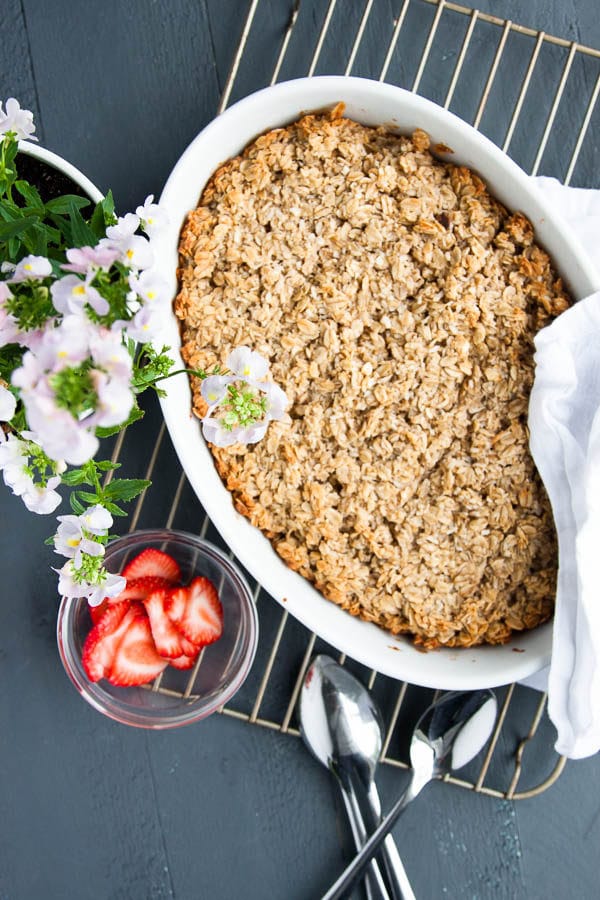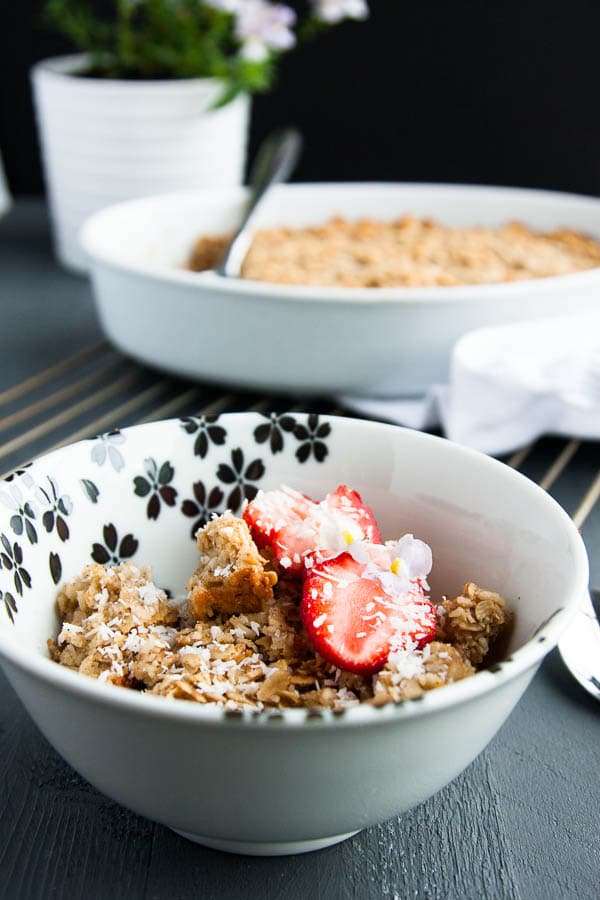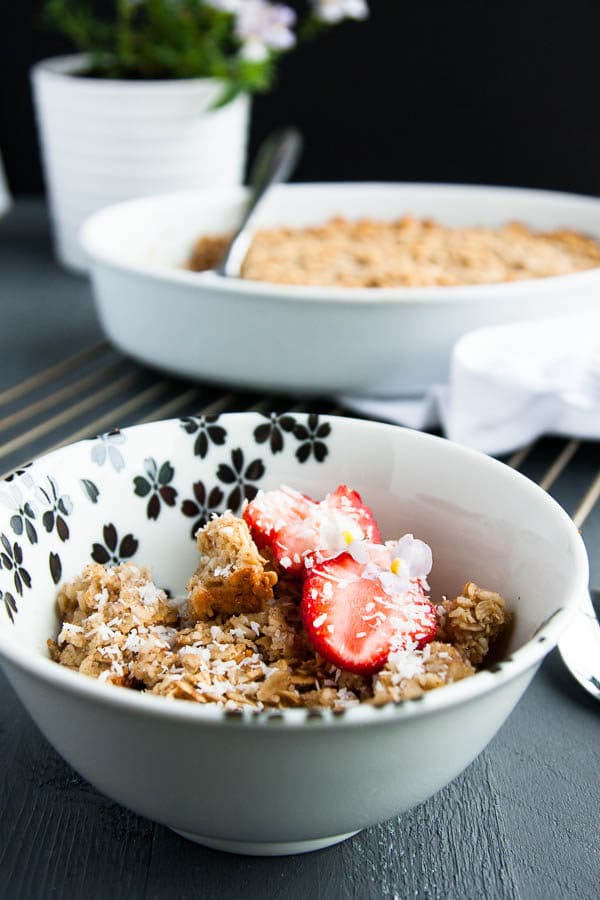 I've made Coconut Cream Baked Oatmeal twice in the past week, and it's already become a breakfast hit – the best part is that makes really easy leftovers for breakfast the next day too.
On Saturday morning, my husband J and I ate quick bowls of this oatmeal and then brought iced coffees up to our rooftop garden to dig in the dirt a little – gardening is seriously my happy place! I harvested two large bowls of baby kale and lettuce greens, and we planted tomatoes, basil, scallions, cilantro, and dill – that's in addition to the other veggies that are already planted. It's quite the little jungle up on our roof 😉
Just loving this warmer weather!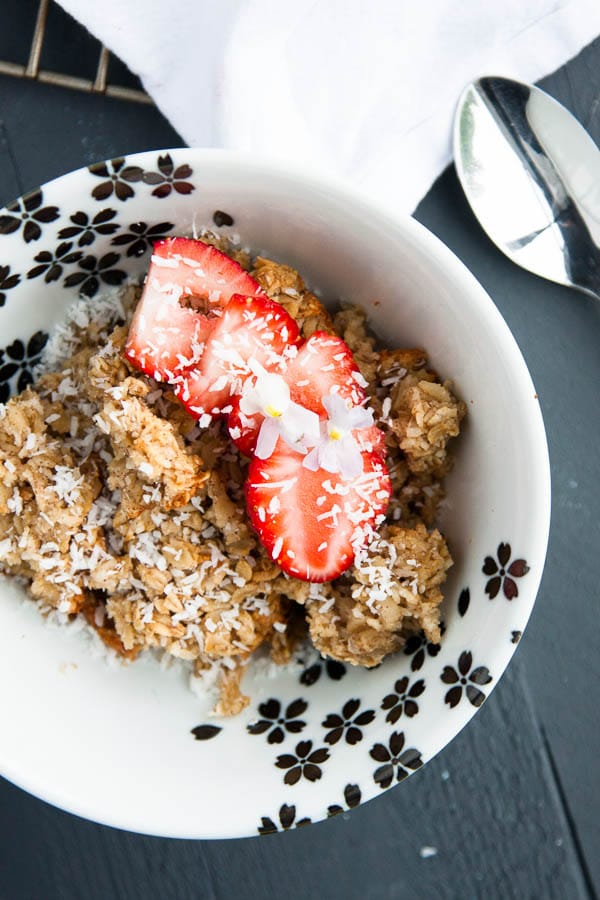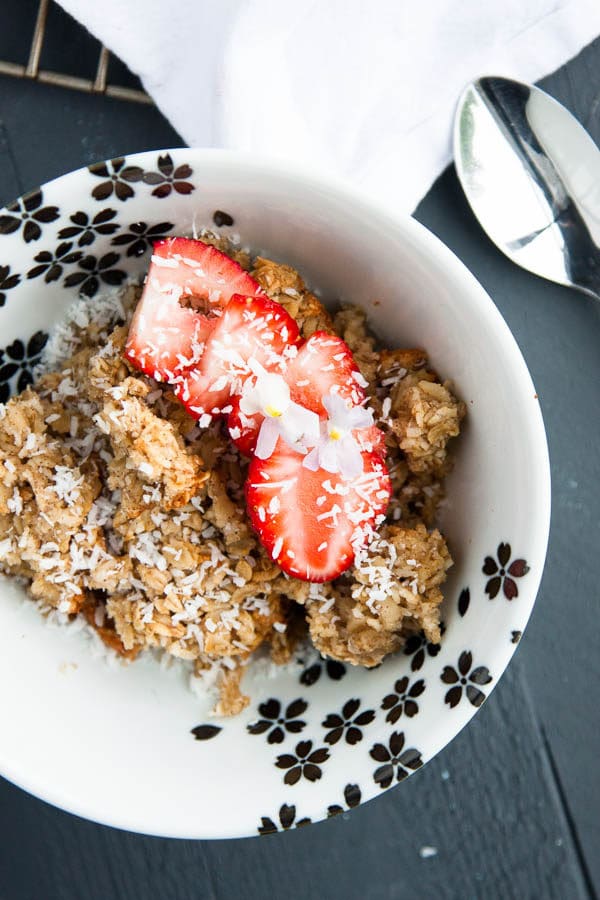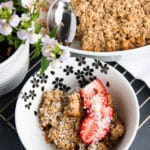 Coconut Cream Baked Oatmeal
Creamy, toasty warm baked oatmeal, bursting with 3x tropical coconut flavour.
Keyword:
baked oatmeal, coconut
Ingredients
3

cups

oats

1/2

cup

shredded unsweetened coconut

2

teaspoons

baking powder

sprinkle cinnamon

2

eggs

1

cup

coconut milk

1/4

cup

coconut oil, melted

1/2

cup

maple syrup
Instructions
Preheat oven to 350 F.

In a large bowl, stir together the oats, coconut, baking powder and cinnamon.

In a separate small bowl, whisk together the eggs, coconut milk, coconut oil, and maple syrup. Pour the liquid ingredients into the oats mixture and stir well to combine.

Pour into a greased 8x8" or 9x9" square baking pan.

Bake for 40-45 minutes, until lightly browned at the edges and dry in the middle.

Serve warm with berries and a splash of milk.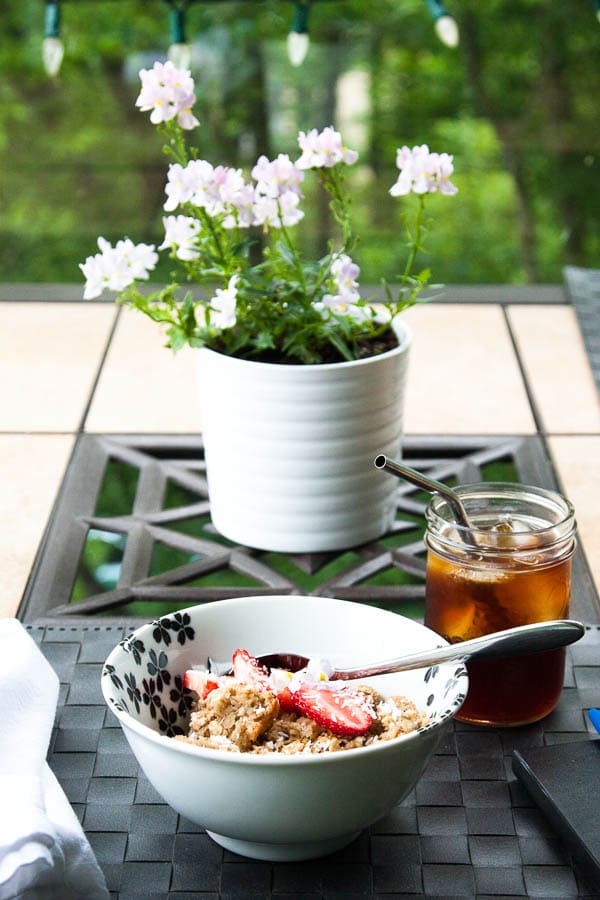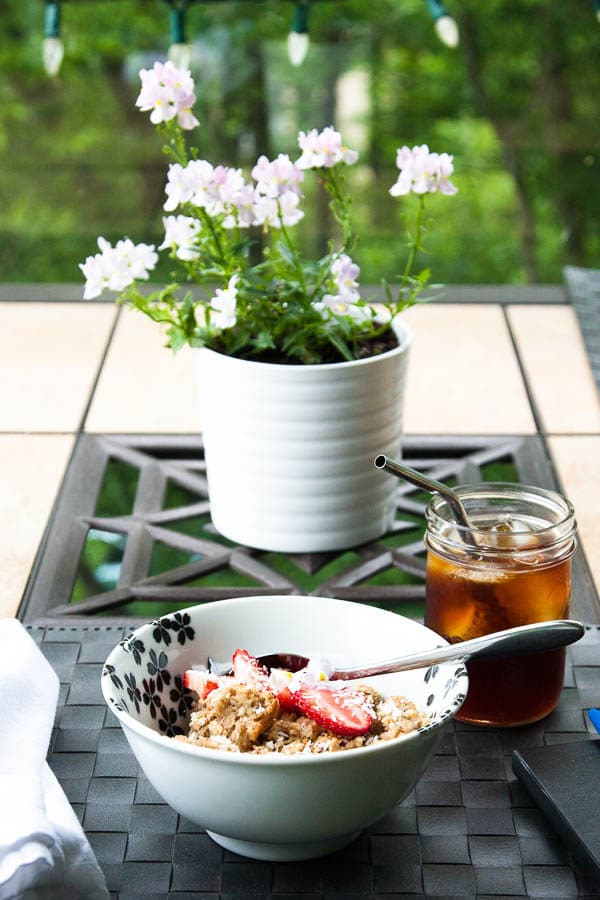 Looking for more oatmeal recipes? Try Overnight Oats, No-Bake Peanut Butter Chocolate Chip Oatmeal Squares, Simple Homemade Granola Bars, or No-Bake Peanut Butter Oatmeal Granola Bars.