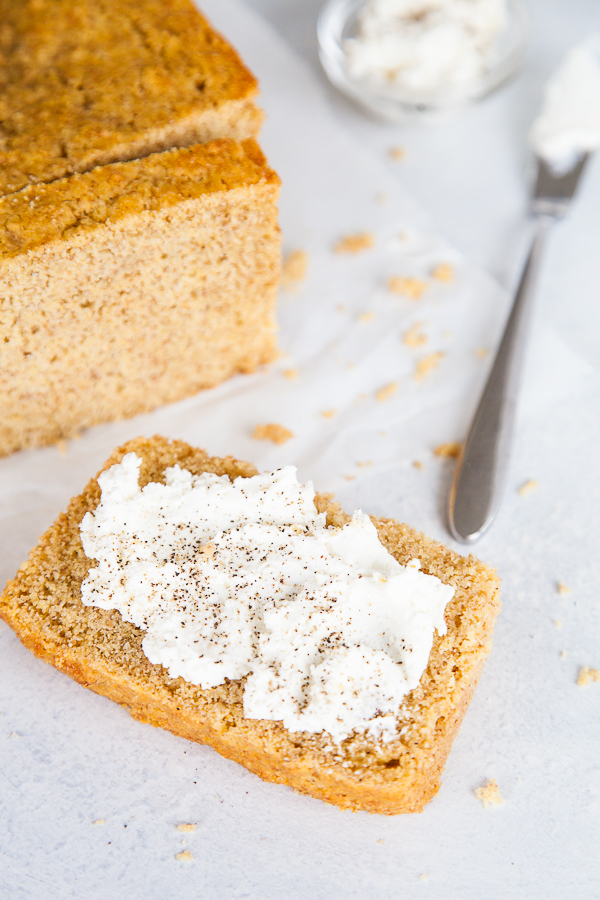 It's been 9 months since I last wrote a recipe post, and in that window of time a little thing happened: I gave birth to TWINS! Now they are 8 months old and only lately do I feel like I have my head above water and can finally dedicate some time back to the blog!
Breakfast For Dinner, I've missed you so.
To celebrate Breakfast For Dinner's resurrection, I'm dishing up a classic cornbread recipe.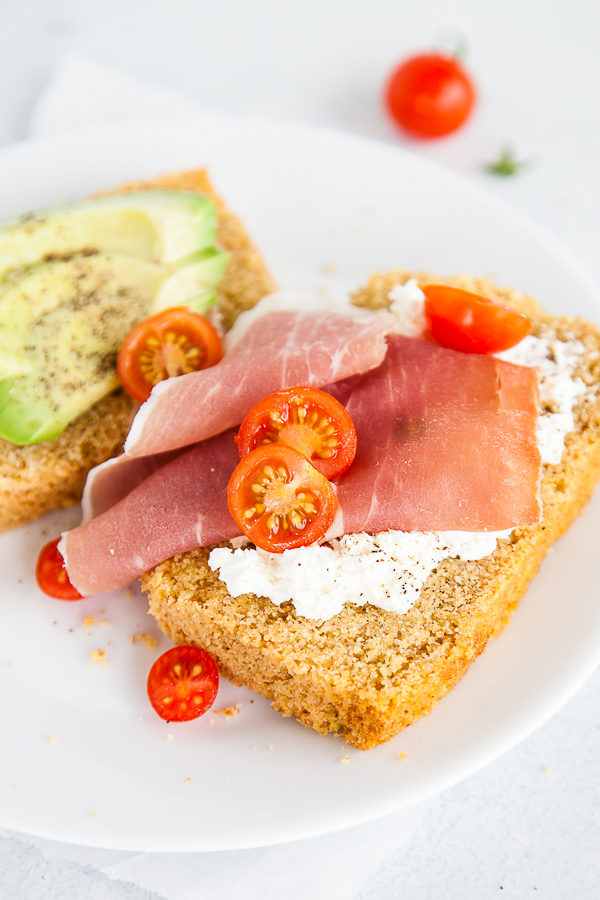 In the last many months when my twins were newborns, I became a quick breakfast ninja. Overnight Oats were my staple midnight snack when I was waking up multiple times at night to nurse the twins and was FAMISHED. The hunger, guys – it was out of control.
I made as many breakfast foods ahead of time (and stashed them in the freezer!) to make mornings as easy as possible. That meant: lots of granola, homemade muffins (particularly these ones), and loaves, like this cornbread.
Cornmeal and whole wheat flour combine to form the base of this cornmeal recipe. Make sure to use finely ground cornmeal – cornmeal is dried, ground corn. Find it in the baking aisle of your grocery store or online. The addition of whole wheat flour gives you that extra healthy-factor (most other cornbread recipes use all purpose flour!)
I've made this recipe without eggs, although it is not vegan – because who can deny the deliciousness of butter. 😉
I know, I know, I already have a cornbread recipe posted on this site (Jalapeno Cheddar Cornbread), but I like this one because it's easily made in a loaf pan and can be eaten either savory or sweet. There's a hint of maple syrup for sweetness and a dash of nutmeg and ginger for flavour, but slices pair equally well with slathers of nut butter or topped with avocado, tomato, prosciutto, or eggs.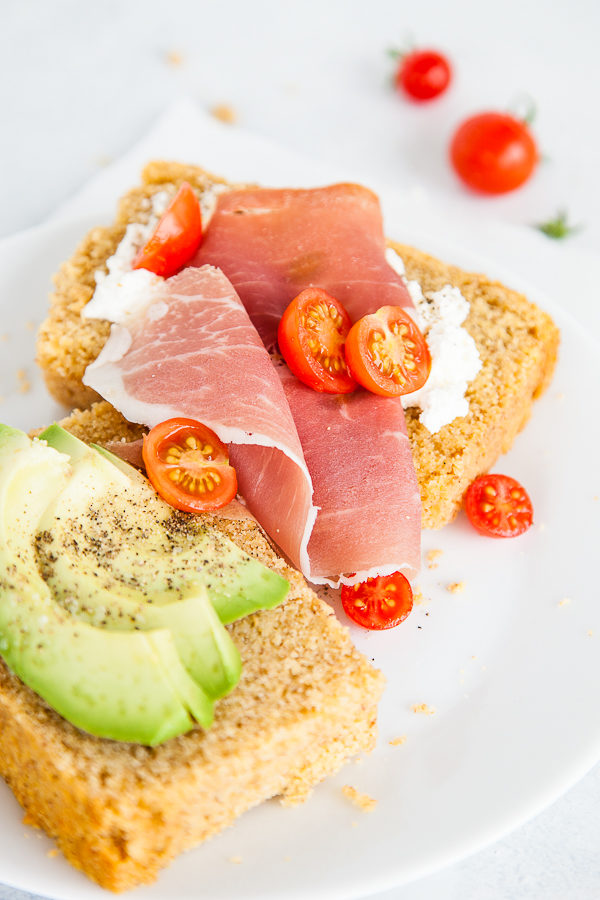 If you want to follow along with my journey with twins, join me on my Instagram page, which is where I post life updates as well as recipes (including quick breakfast recipes which aren't on the blog).
And if not… I'll leave you to make your cornbread in peace 😉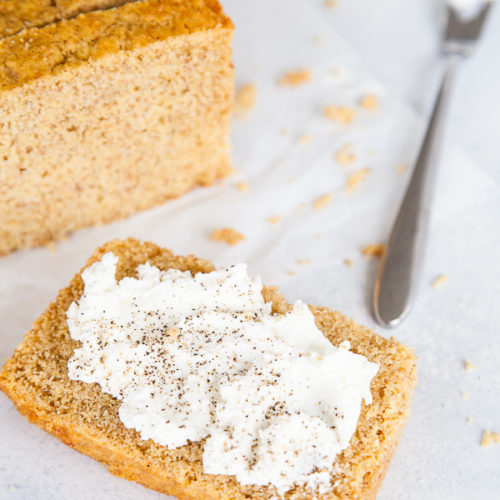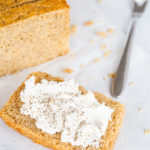 Cornbread
A classic cornbread loaf recipe without eggs. For quick breakfasts, toast a slice and slather with cream cheese or nut butter. For a hearty brunch, top slices with avocado, tomato, prosciutto, or eggs.
Keyword:
banana bread, cornbread, loaf
Ingredients
2

cups

cornmeal (finely ground)

1

cup

whole wheat flour

1

tbsp

baking powder

1

tsp

baking soda

1/2

tsp

ginger

1/4

tsp

nutmeg

1/2

tsp

salt

1 3/4

cups

apple juice

1/2

cup

butter, melted and cooled

1/3

cup

maple syrup
Instructions
Preheat oven to 350F and grease a 9×5" loaf pan.

In a large bowl, whisk together all of the dry ingredients: cornmeal, whole wheat flour, baking powder, baking soda, ginger, nutmeg, and salt.

In a medium bowl, whisk together the wet ingredients: apple juice, melted butter, and maple syrup.

Add the wet ingredients to the dry ingredients and whisk together until well mixed. Let stand for 5 minutes, then scoop the batter into the loaf pan.

Bake for 45-50 minutes, or until golden brown on top and a toothpick inserted into the centre of the loaf comes out clean. Cool on a wire rack for 15 minutes, then turn out of the pan and cool completely before slicing.