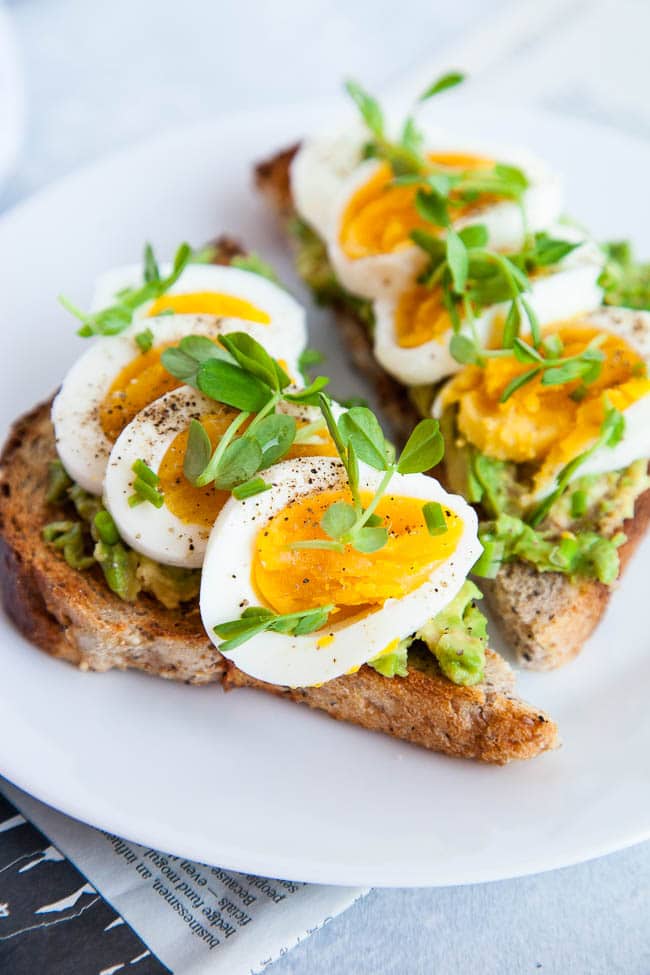 Here we have a perfect marriage of two of my favourite foods: eggs and avocados. My love of avocados runs deep; I can easily devour a whole avocado every day, slicing half on toast and half on a salad later in the day. My husband gives me such a hard time about all of the avocados I eat 😉 (Can't stop, won't stop!)
Avocado toast is the perfect avocado vessel for fanatics like me.
(Psst, for some fun reading, check out How the Internet became ridiculously obsessed with avocado toast and My fruitful search for the origins of avocado toast.)
To pair with avocado toast, I like to add a hard boiled egg. Along with the healthy fats in the avocado, eggs provide tons of protein, vitamin D, B vitamins, and minerals such as zinc, iron and copper.
Which means that Hard Boiled Eggs with Avocado Toast will keep you full, and doubles as a quick lunch.

This recipe isn't really a recipe per se. It's just a guideline of some foods that taste GOOOOD together 😉
I've included a few favourite variations – like adding a smear of goat cheese or ricotta cheese underneath your smashed avocado, or adding chopped scallions or chives.
Whatever you do, make sure to grind fresh pepper and coarse salt. And if you want a kick of flavour, sprinkle red pepper flakes.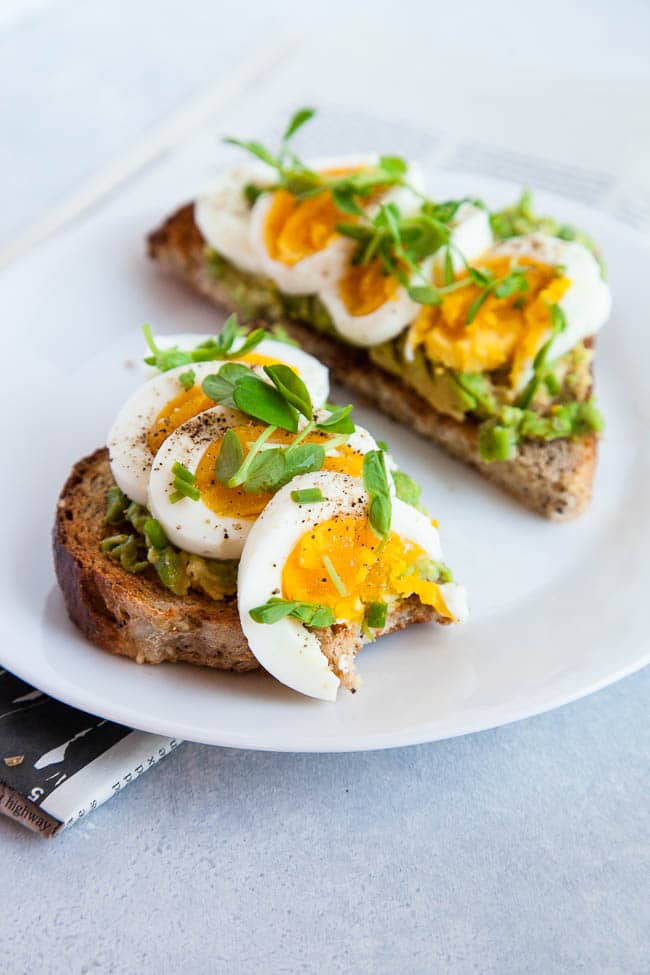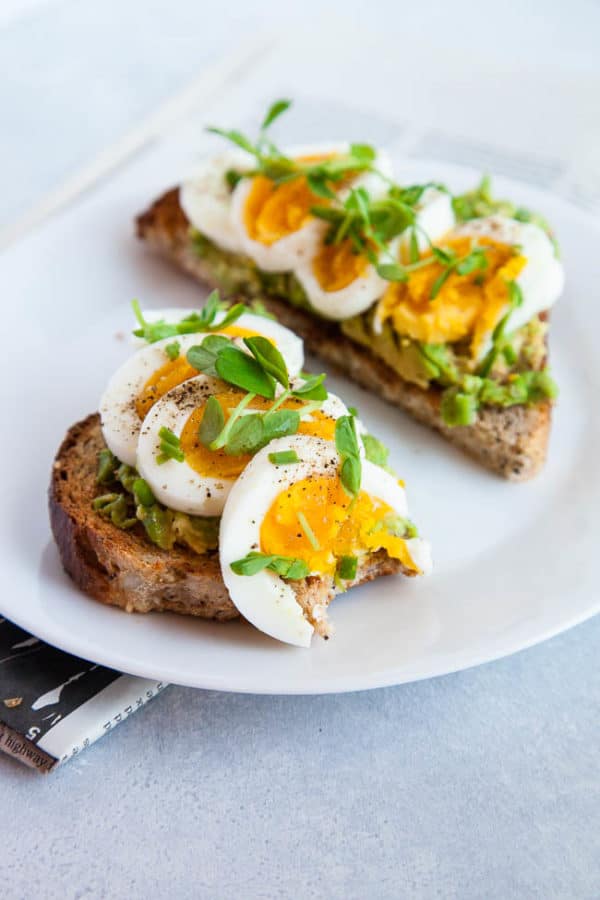 And I leave you with a morning hack – make multiple hard boiled eggs at the beginning of the week and store them in the fridge for quick breakfasts (or lunch salads!) throughout your busy week.
Anything to make mornings easier!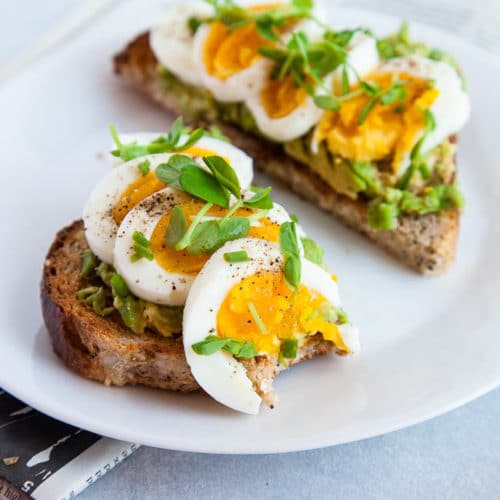 Hard Boiled Eggs with Avocado Toast
Are you an avocado toast lover? Add a hardboiled egg for a protein-packed healthy breakfast or dinner!
Keyword:
avocado toast, eggs, hard boiled egg
Ingredients
1

egg

half an avocado, peeled, pitted and sliced

1

piece

whole wheat bread

salt and pepper, to garnish

red pepper flakes, to garnish
Instructions
First, make the hardboiled egg:
Put egg in a pot and cover with cold water by 1 inch. Over high heat, bring to a boil, then shut off heat, cover pot, and remove from heat. Let pot sit, covered, for 8 minutes. Scoop out egg with a slotted spoon and either dunk in an ice bath or run under cold water for a few minutes. Peel shell and slice egg into rounds.
To assemble toast:
Toast bread. Smash avocado slices onto the toast with a fork. Arrange slices of hard boiled egg on top and sprinkle with freshly ground salt and pepper and any other topping of choice (see notes).
Recipe Notes
Variations:
smear a soft cheese like goat or ricotta underneath the avocado
drizzle avocado with lemon juice
top with bacon bits
garnish with a shake of garam masala
sprinkle with sesame seeds
sprinkle with toasted almond slivers
add pea shoots
add chopped scallions or chives