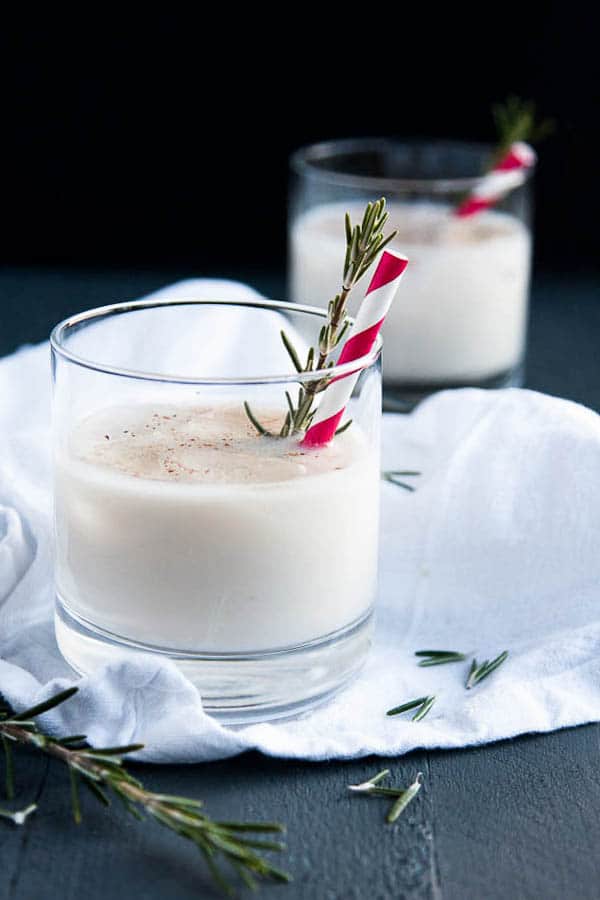 Ho, ho, ho, happy December! To celebrate the upcoming holiday season we're making HOMEMADE EGGNOG! Yes, I said HOMEMADE eggnog!
It's not that hard, I promise!
It's way more delicious than a store bought carton, I promise! (And no preservatives!)
Once your friends/colleagues hear you've made homemade eggnog, they will all ask for the recipe, I promise!
I'm about to revolutionize your relationship with eggnog. And I'm also about to transform your relationship with rum + eggnog to bourbon + eggnog. TRUST ME.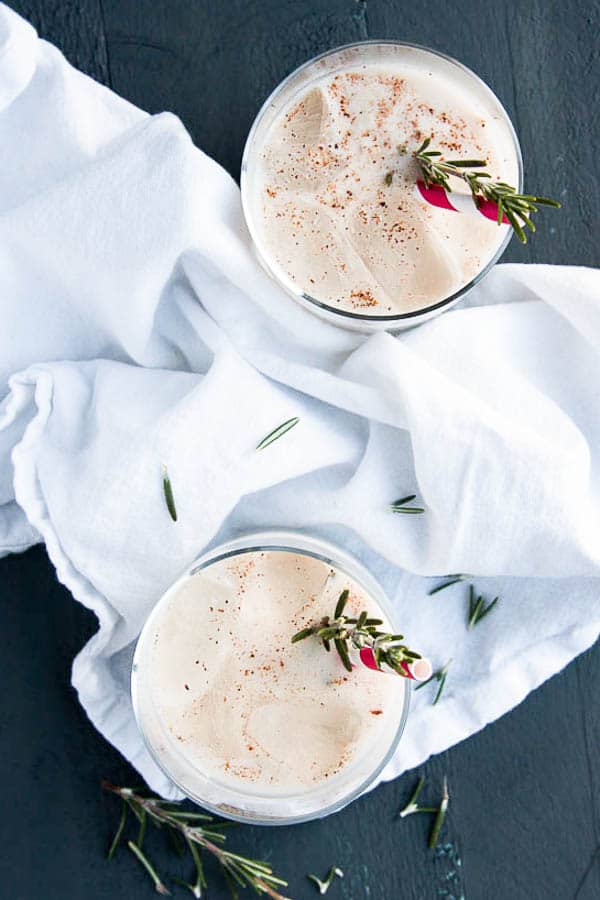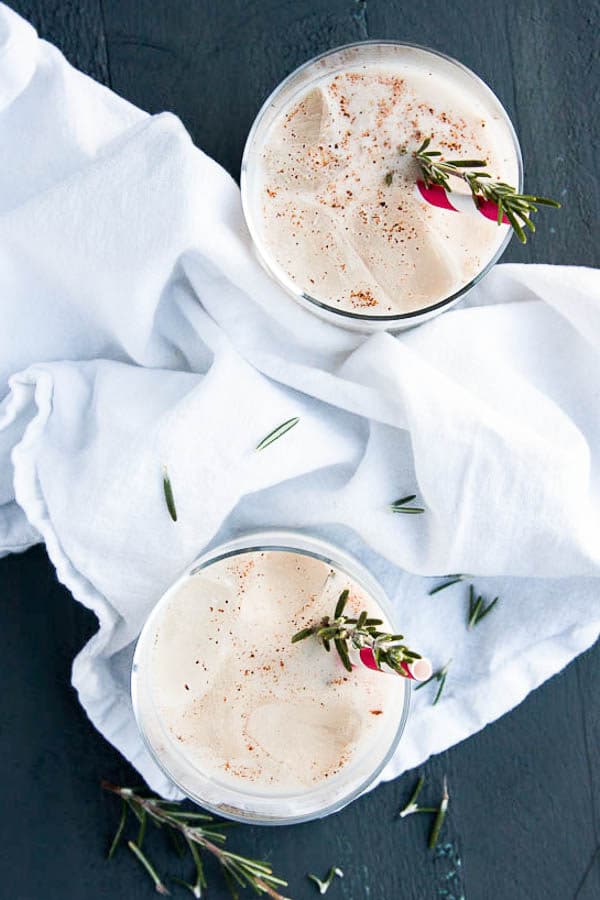 I'll be honest, I've never loved eggnog. But that's because I only ever drank 'nog from store-bought cartons.
Making eggnog from scratch means you can quality control your ingredients. I use only high-quality organic eggs and organic milk and cream. Also, try to get your hands on some fresh whole nutmeg to grate on top of your 'nog – it knocks  pre-ground nutmeg out of the park.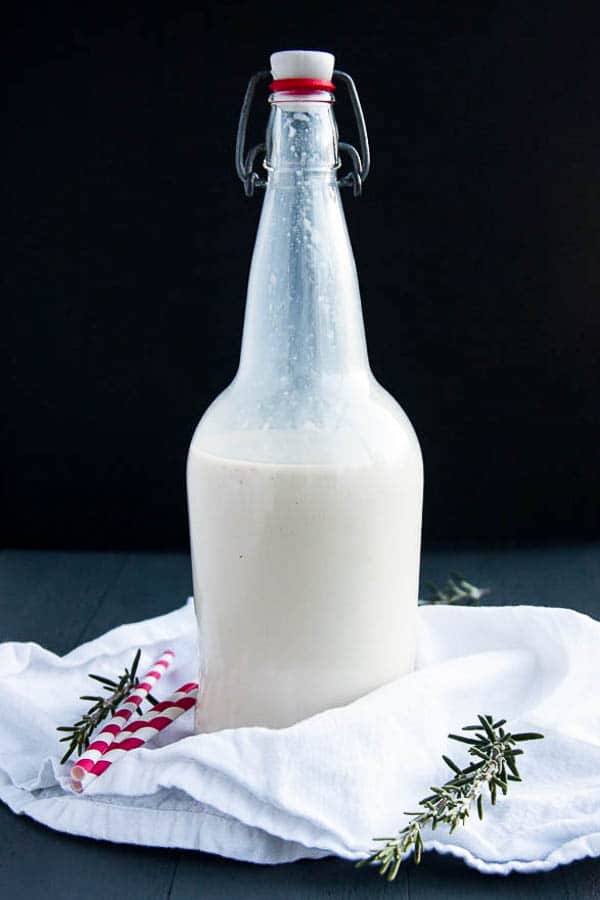 You've got to add Homemade Eggnog to your Christmas brunch menu. Spike it with a little bourbon, then sit around your Christmas tree, with Dean Martin carols in your ears, your hands digging in the toe of your stocking to find that hidden mandarin orange  – Christmas will never feel so jolly!
(P.S. Spiking your eggnog, is of course, optional. Perhaps some people feel you can't drink before noon, but this is Christmas, people! Feel free to spike with rum, as is traditional, but I highly recommend trying my recipe to spike with bourbon and Grand Marnier. I highly doubt you will ever go back to rum.)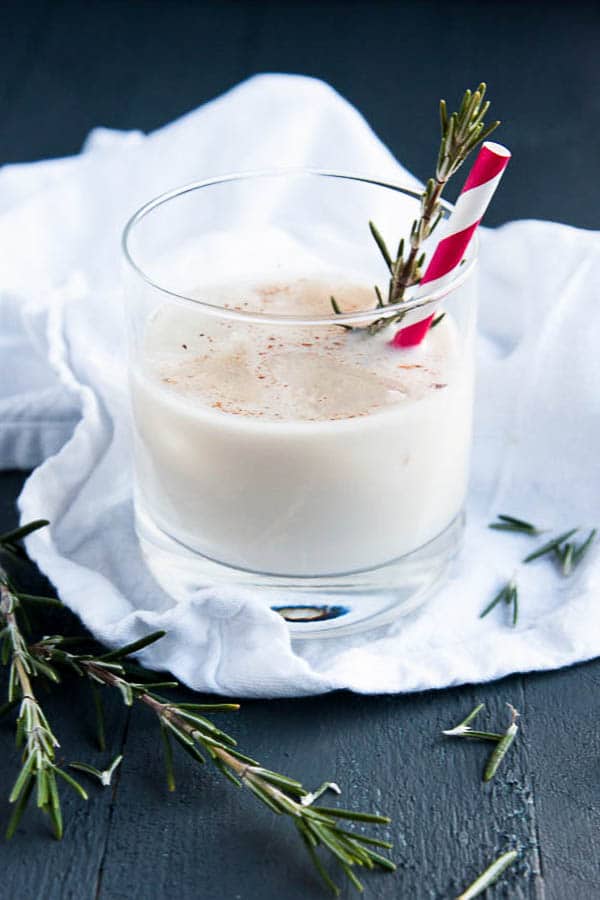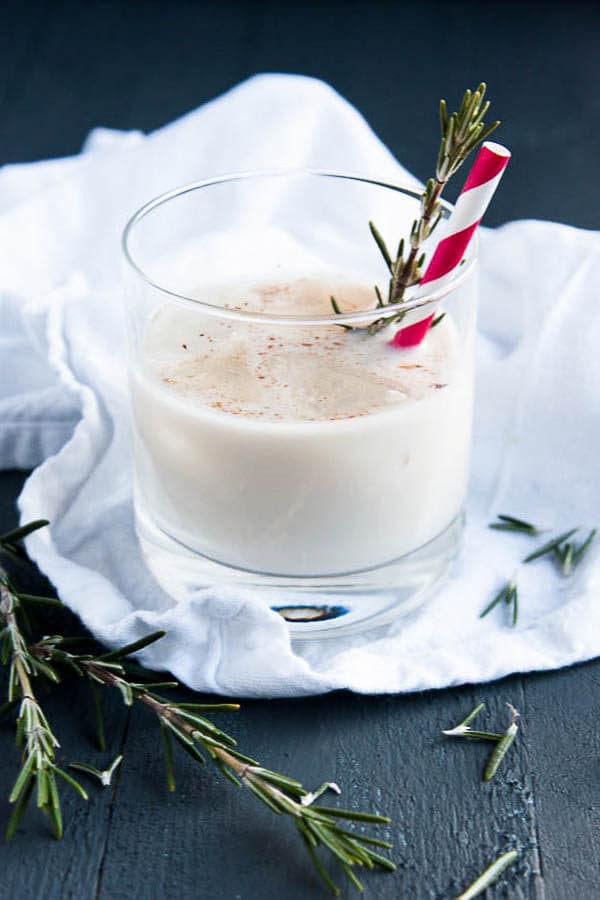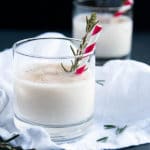 Homemade Eggnog
You CAN make Homemade Eggnog! It just takes a little time but is so much more delicious than a store-bought carton! Plus, you can control your ingredients, meaning no artificial flavours or additives.
Keyword:
christmas, eggnog, holiday
Ingredients
2

cups

milk

4

eggs

I like farm fresh organic eggs

½

cup

granulated sugar

1½

cups

heavy cream

you can also use half-and-half if you prefer

½

teaspoon

vanilla extract

¼

cup

Grand Marnier

optional

½

cup

bourbon

optional; can also reduce you ¼ cup, but I like mine boozy!

nutmeg for sprinkling
Instructions
In a large saucepan, bring the milk just to a boil, stirring occasionally, then turn off the heat.

In a large bowl, whisk together the eggs and sugar. Then slowly pour the hot milk into the bowl, while whisking constantly. (It's very important to pour slowly and keep stirring! Otherwise the egg will cook into little scrambled egg bits! Yuck!)

Pour the hot egg/milk mixture back into the saucepan and cook over low heat for approx 6-8 mins until the mixture thickens and coats the back of a wooden spoon. (Be careful not to overcook! Otherwise you run the risk of scrambled eggs again!)

Pour the eggnog base through a cheesecloth or other fine-mesh sieve and back into the bowl. Stir in the cream, vanilla, Grand Marnier, and bourbon.

Pour eggnog into a glass pitcher and cover with plastic wrap. Chill until cold.

To serve, pour over ice and sprinkle with nutmeg. Then gather around the fireplace and pump those Christmas carols!
Recipe Notes
Alternatively, you may leave out the bourbon and Grand Marnier and spike each glass individually using 1 oz bourbon and 1/2 oz Grand Marnier.
Note: Homemade Eggnog was first posted on my now-defunct food blog, The Lovely Kitchen.