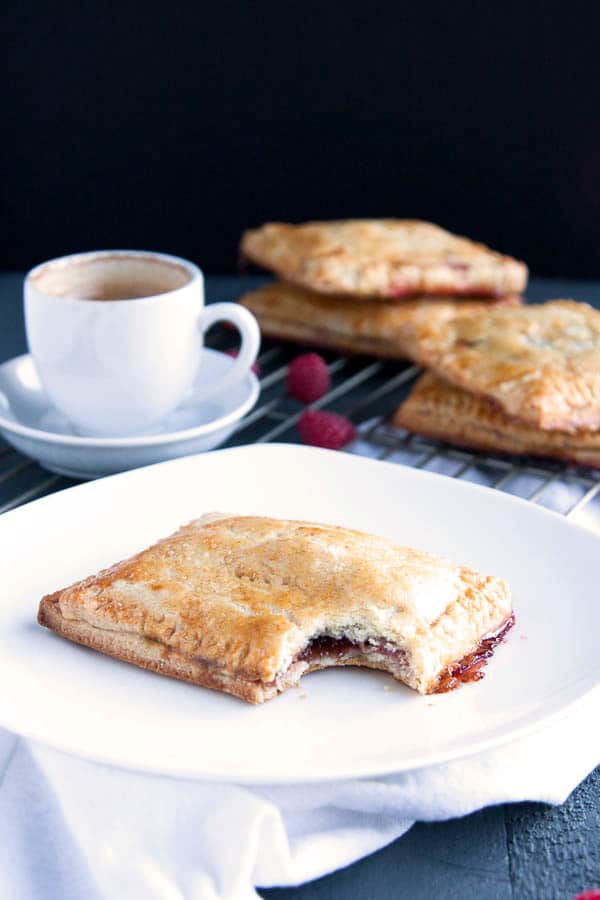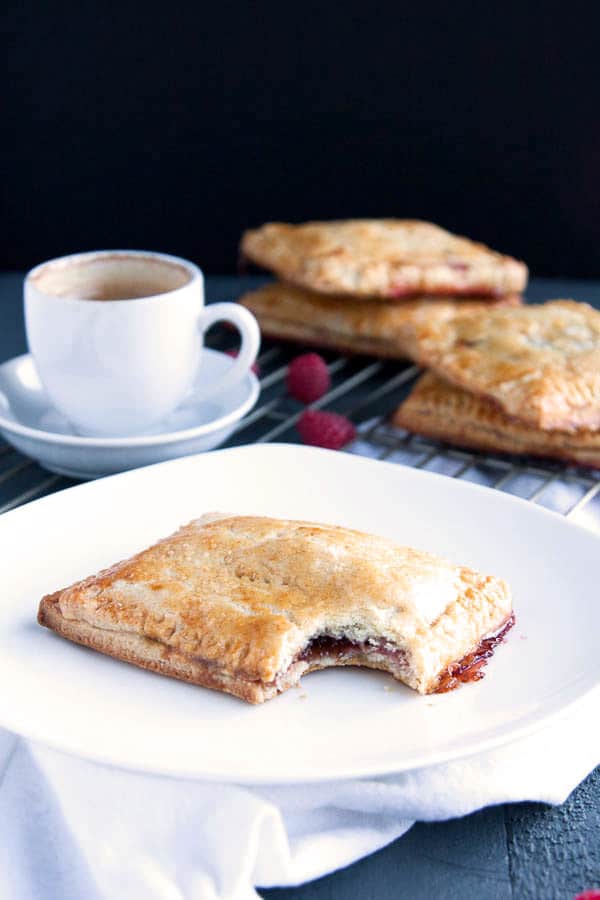 Okay, I have to be honest with you and tell you that I was never allowed to eat Pop Tarts as a kid. "Too much sugar!" my mom would say, shaking her head.
I also wasn't allowed sugary cereals for breakfast – if sugar was the first ingredient in the ingredients list, it was banned from my childhood breakfast table. (Way to go, mom! My adult self thanks you!)
Now that I'm an adult (how did that happen?!) I shop for my own groceries and can buy breakfast pastries galore – but considering that Pop Tarts have 456,264,196 unpronounceable ingredients in them, I'd rather make my own!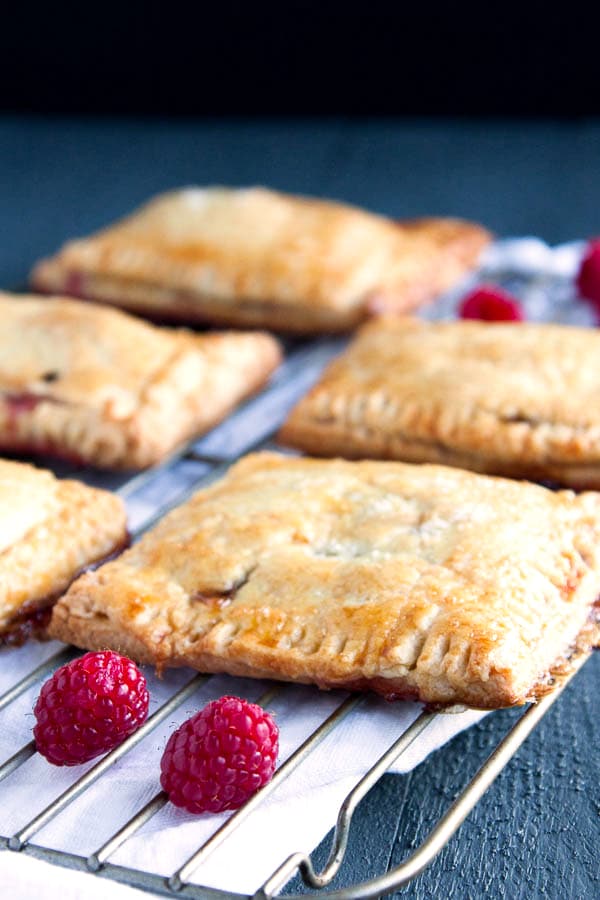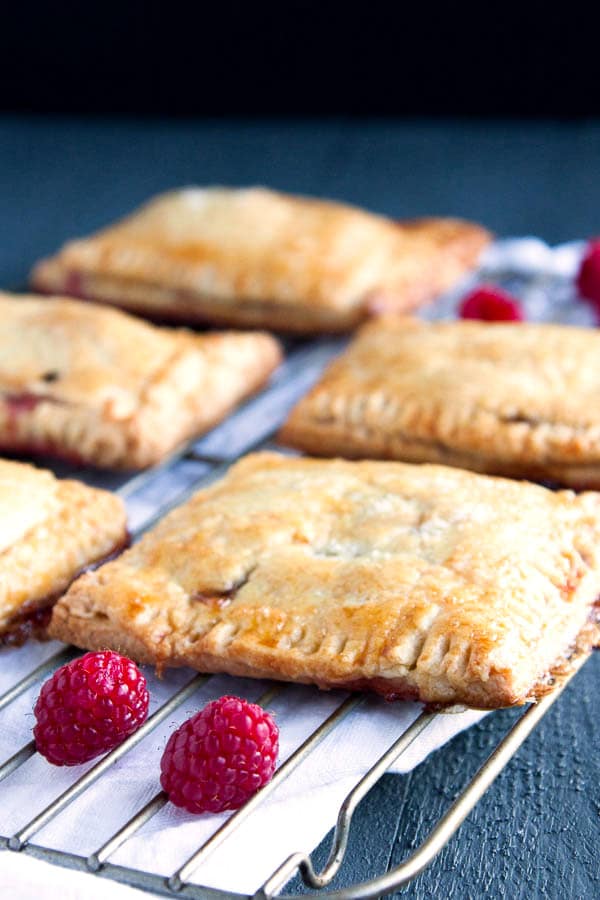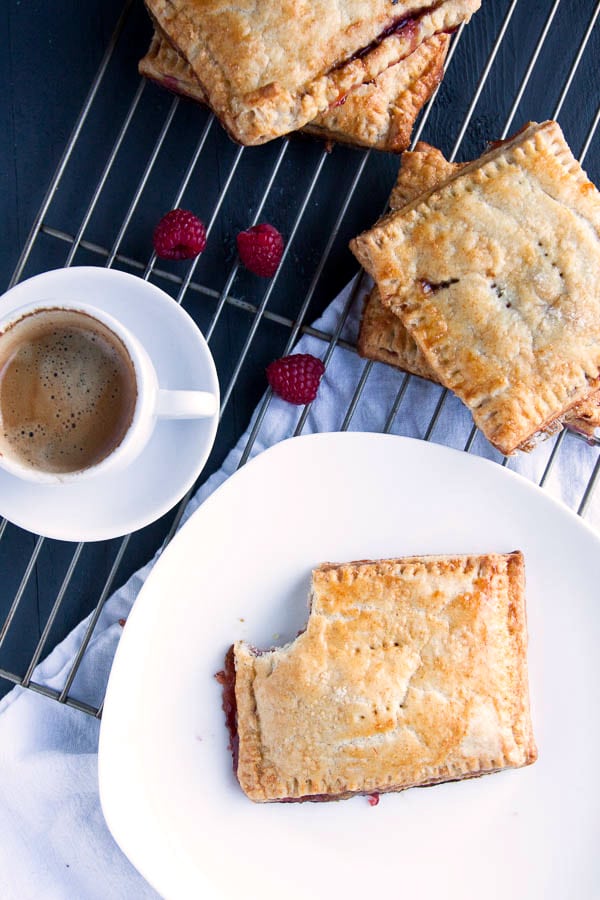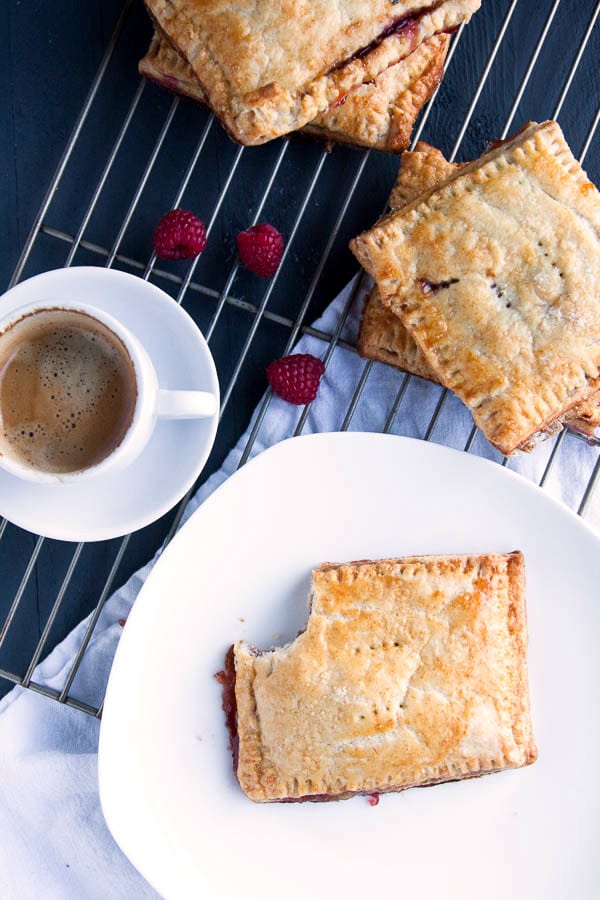 Enter my Homemade Raspberry Pop Tarts!
Sweet raspberry jam is surrounded by flaky sour cream pastry, creating the ultimate grab-and-go breakfast.
Feel free to use your favourite jam flavour – I also love these with strawberry jam, blackberry jam, or apricot jam.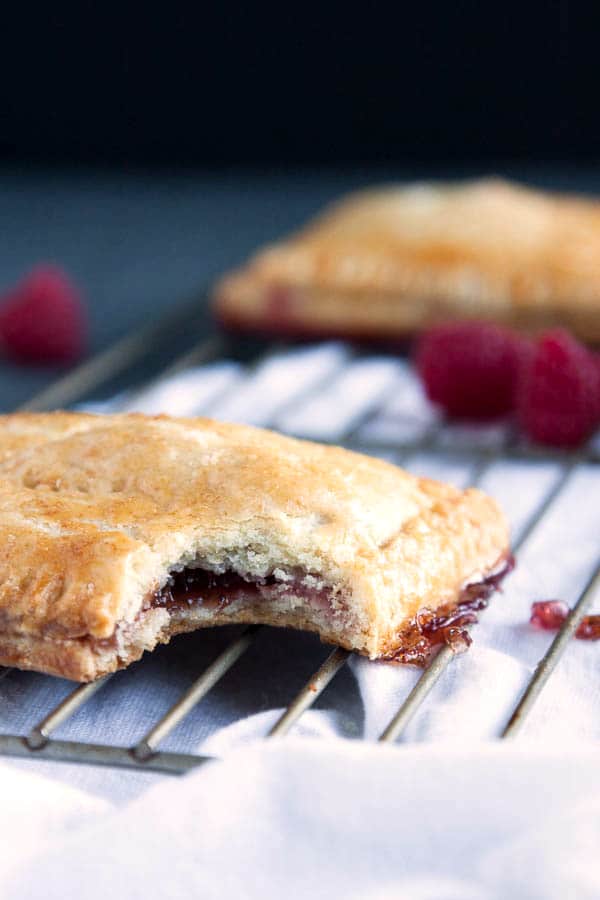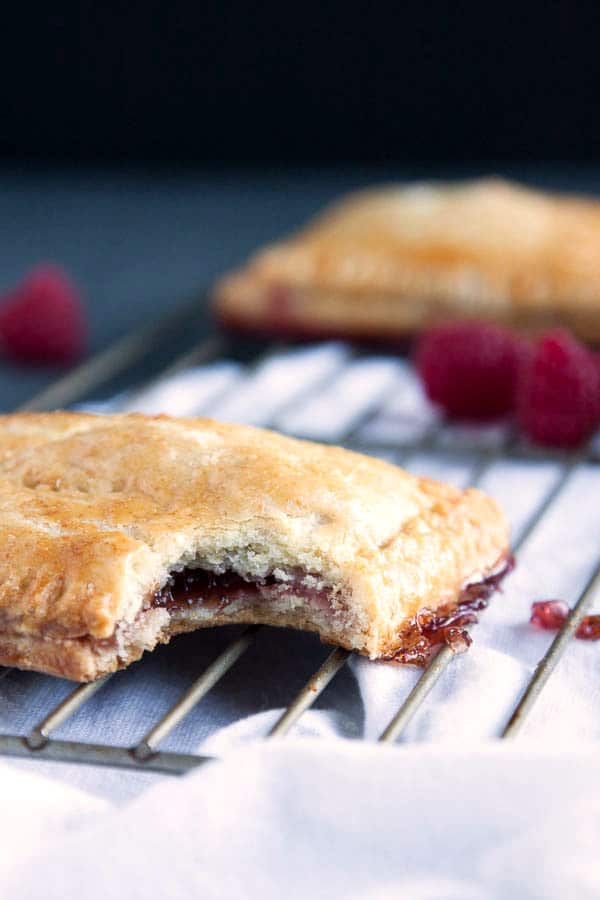 Pop one in the toaster and bite into the flaky pastry and warm jam ooziness. Or eat them for snack. Or dessert. Or all of the above. I won't judge.
*Wipes crumbs off keyboard*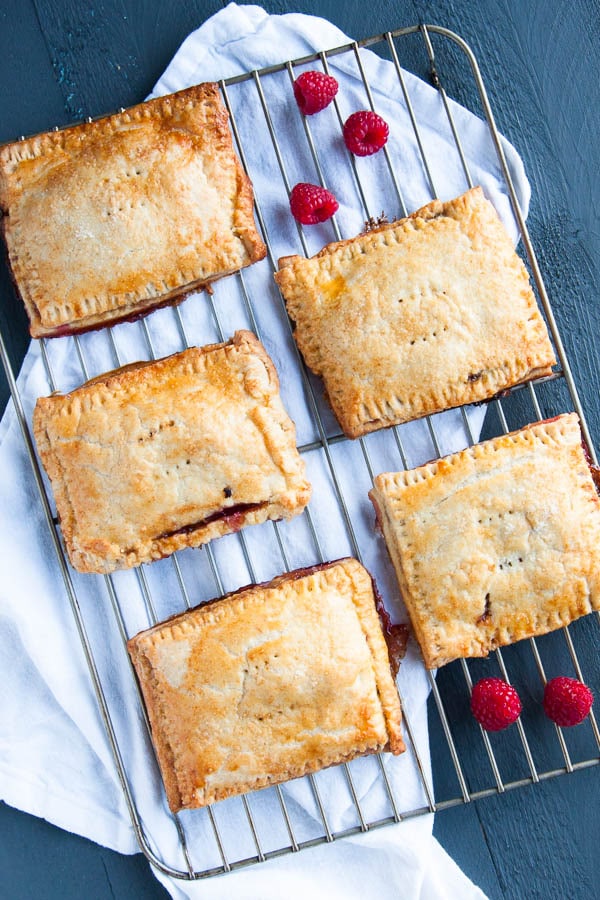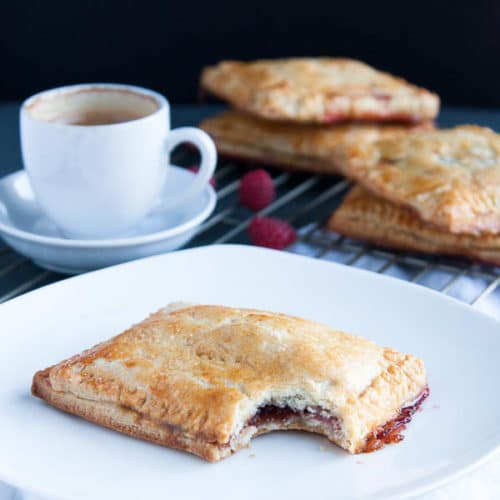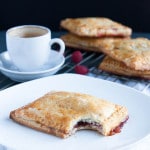 Homemade Raspberry Pop Tarts
If you like Pop Tarts, you will love my Homemade Raspberry Pop Tarts! All the flavour without all the fake ingredients!
Course:
Breakfast, Brunch, Dessert
Keyword:
hand pie, pastry, pop tart, raspberry
Ingredients
For the pastry
2

cups

all-purpose flour

1/2

teaspoon

salt

1/2

teaspoon

baking powder

1

cup

cold unsalted butter,

cut into small pieces

1/2

cup

cold sour cream
Instructions
To make the pastry
In your food processor, add flour, salt, and baking powder and pulse briefly until combined. Add butter pieces and pulse until crumbly. Add sour cream and pulse briefly until dough comes together.

(If you don't have a food processor, whisk together the flour, salt, and baking powder. Add the butter, working it in with a pastry cutter or 2 knives until crumbly. Leave most of the butter in large, pea-sized pieces. Gently stir in the sour cream; the dough may still be crumbly.)

Turn your dough out onto a floured work surface, and bring it together with a few quick kneads.

Pat the dough into a rough log, and roll it into an 8″ x 10″ rectangle. Dust both sides of the dough with flour, and starting with a shorter end, fold it in three like a business letter.

Flip the dough over, give it a 90° turn on your work surface, and roll it again into an 8″ x 10″ rectangle. Fold it in three again.

Wrap the dough, and chill for at least 30 minutes before using.
To assemble the pop tarts
Preheat your oven to 425°F and place a rack on the middle shelf. Line a baking sheet with parchment paper.

Roll out the dough into a 12" x 16" rectangle. Using a knife, cut out twelve 4" squares (or whatever dimensions you like - just make sure you have a top and a bottom for each pop tart!)

Spoon 2 tablespoons raspberry jam onto 6 of the pastry squares.

Cut a vent (or poke with a fork) into each of the remaining 6 squares, then top each pop tart with a vented square, and press along the edges with the tines of a fork to seal.

In a small bowl, whisk the egg, and brush the egg mixture over the tops of each pie. Transfer the pies to the prepared baking sheet.

Bake for 15 to 20 minutes in your 425°F oven. Let cool.