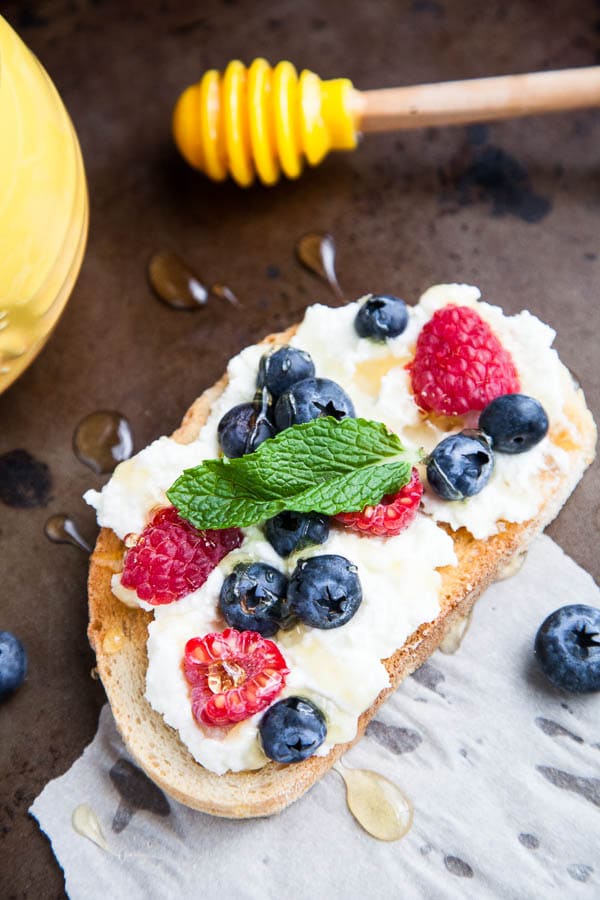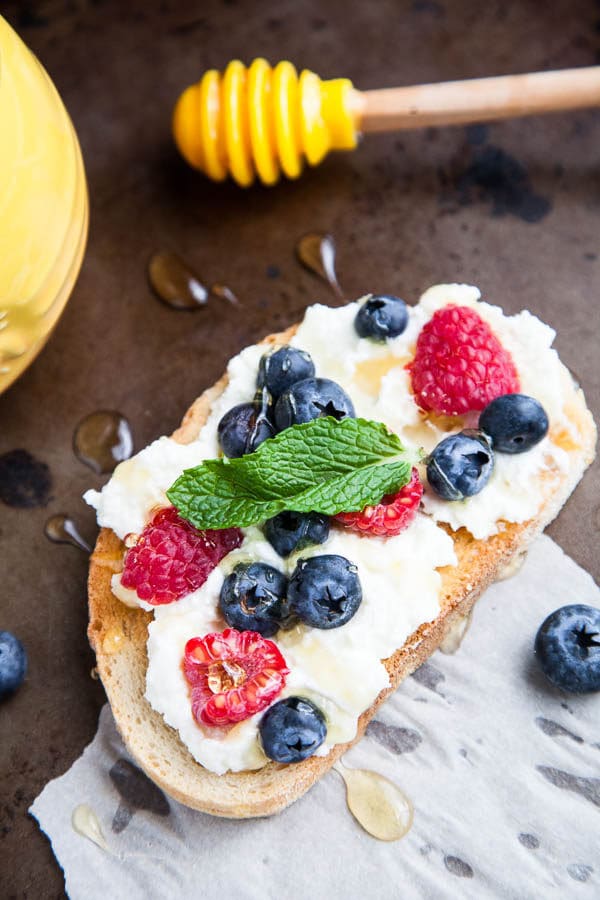 Have you ever browsed the hashtag #ToastTuesday on Instagram? It's kind of the best. Every Tuesday, around the world, people eat toast for breakfast and then post a photo of their toast creations on Instagram. Toast is such a trend right now!
Today is not Tuesday. But we're still talking about toast. Honeyed Ricotta Toast with Berries, to be precise. #ToastThursday?? 😉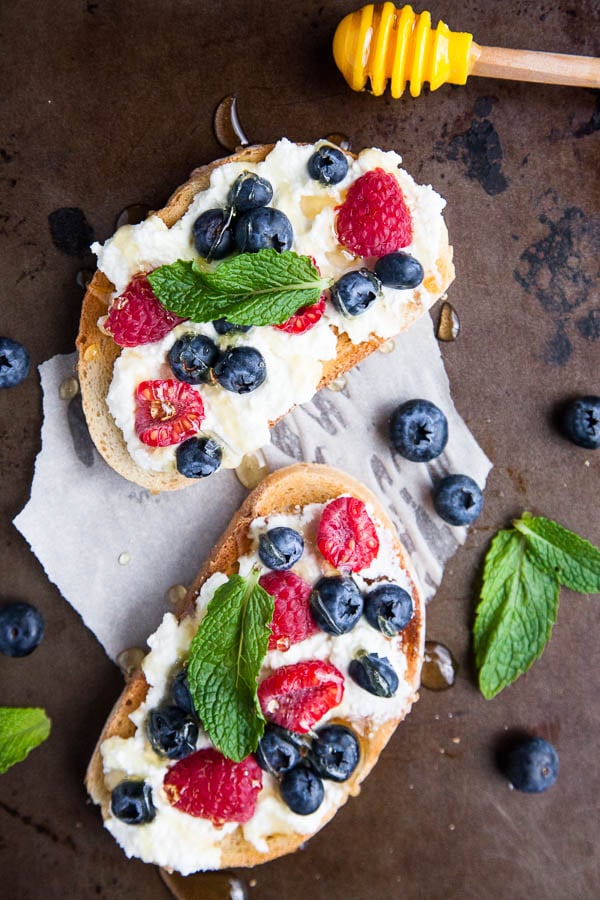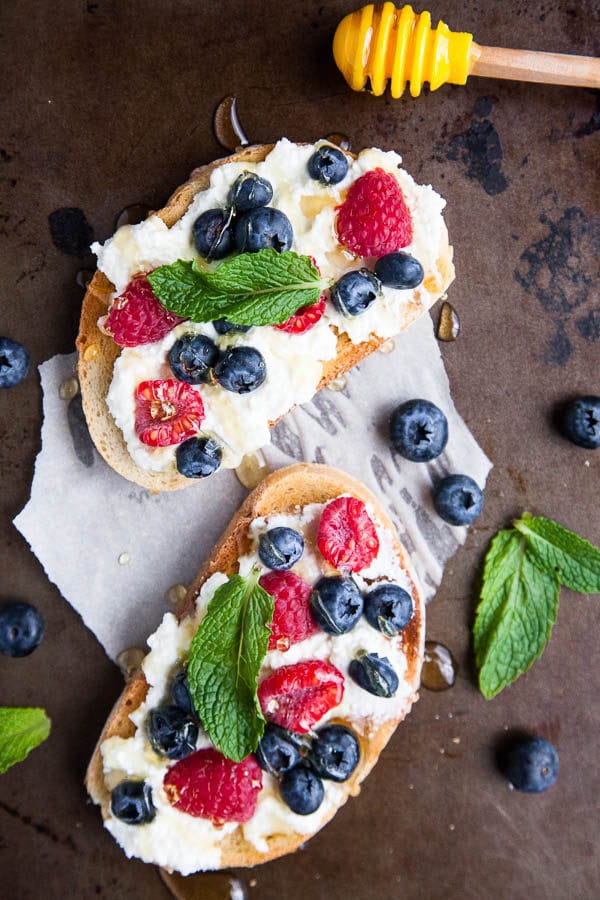 My mom was the one who inspired me with this recipe – my recipe inspiration for this blog comes from many avenues, and this inspiration was a clipping from her local grocery store's online flyer. (Inspiration is everywhere, I tell you!)
For this Honeyed Ricotta Toast with Berries, generous smears of creamy ricotta cheese are spread on toast, then studded with fresh blueberries and raspberries, generously drizzled with honey, and garnished with the tang of mint leaves.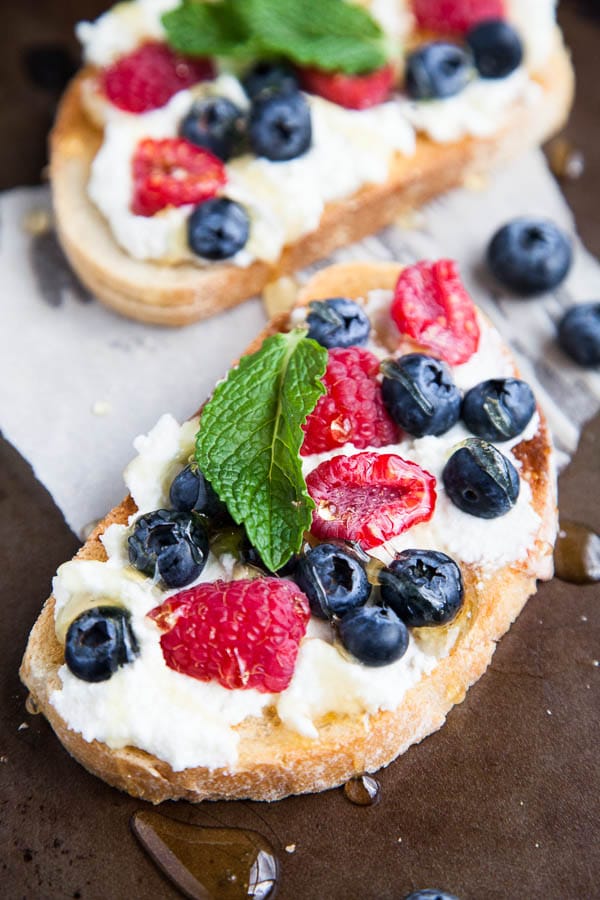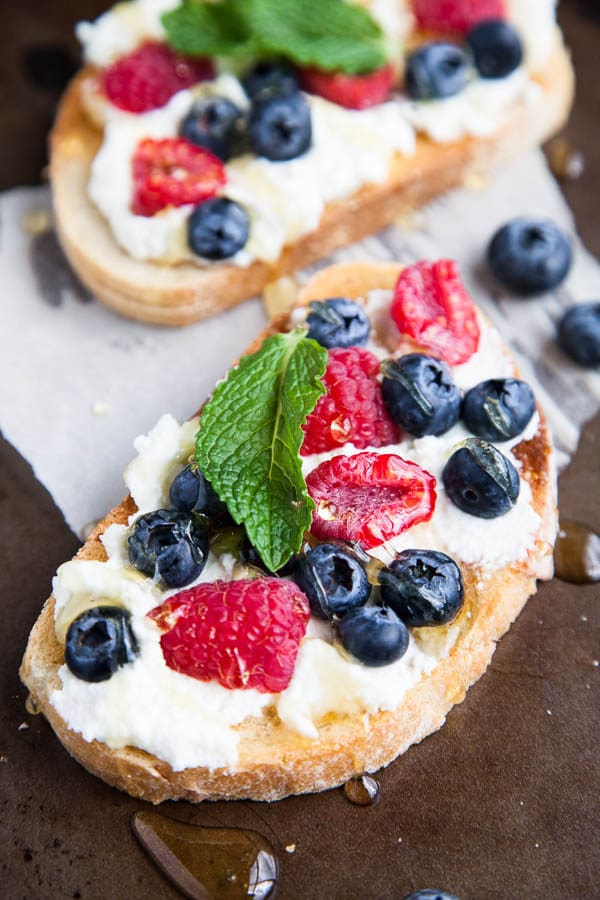 These toasts are just so pretty and Spring-like! When more and more fruit starts to grace our grocery stores and farmer's markets, my heart sings.
Try using other fruits to top your Ricotta Toast – any fruit will be delicious. I can't wait for peach season when I can slice juicy peaches on top…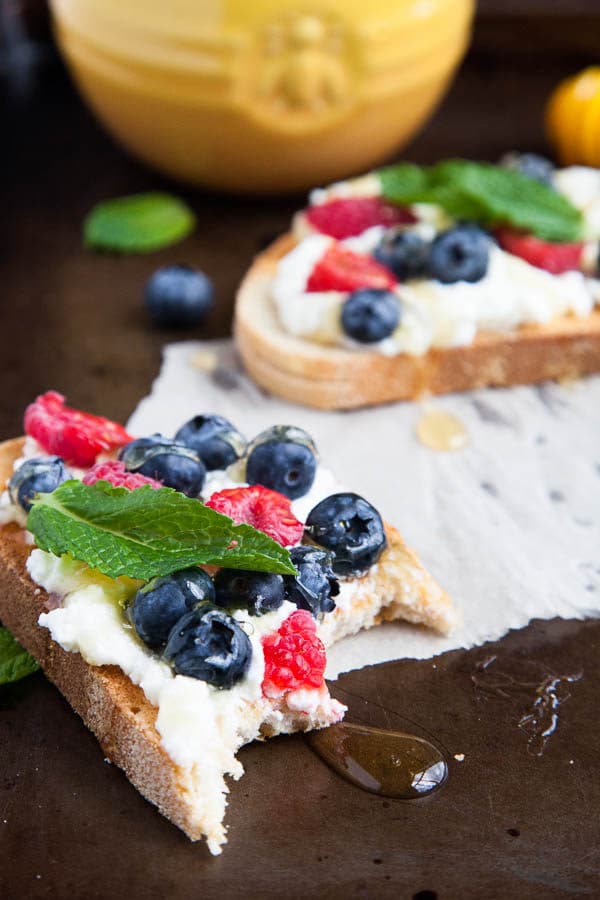 I hope you've had a good week and are enjoying some Spring-like weather where you are. Tomorrow is going to be a strange day for me, as it's my boss's last day – she got let go after my company announced it was merging. I survived the ax, but approximately half of my company was laid off and many of my colleagues' last days will be this week and next. It's been a bizarre time, to say the least.
All the more reason to take pleasure in the simple things, like pretty toast. 🙂
Honeyed Ricotta Toast with Berries
Generous smears of creamy ricotta cheese are paired with blueberries, raspberries, drizzled with lots of honey and tangy mint. A spring breakfast.
Keyword:
berries, honey, mint, ricotta, spring, toast
Ingredients
2

pieces

of bread

2

tablespoons

ricotta cheese

blueberries

raspberries

honey

mint sprigs
Instructions
Toast the bread. Smear a generous amount of ricotta cheese on each piece of toast (approximately 1 tablespoon each). Press blueberries and raspberries into the ricotta, then drizzle with lots of honey and garnish with mint sprigs.