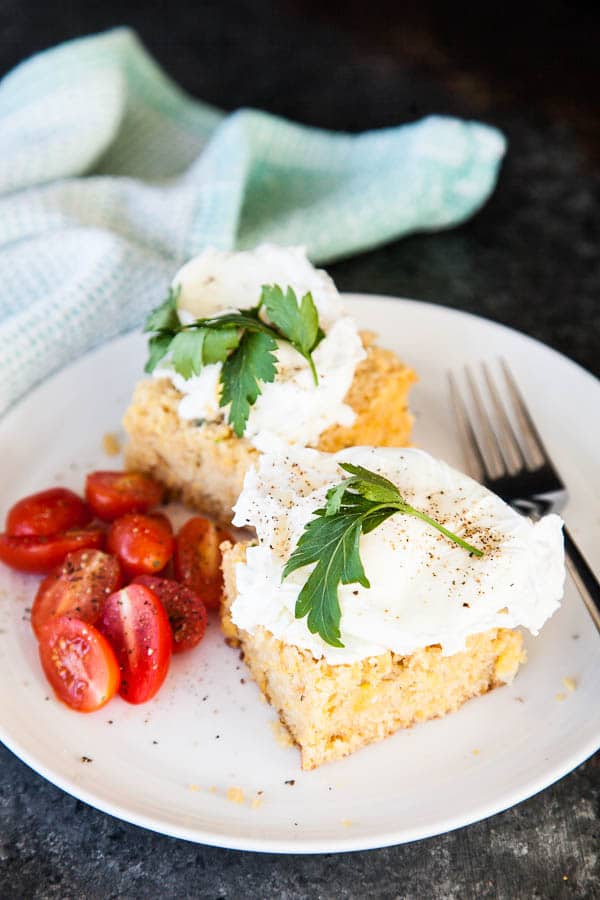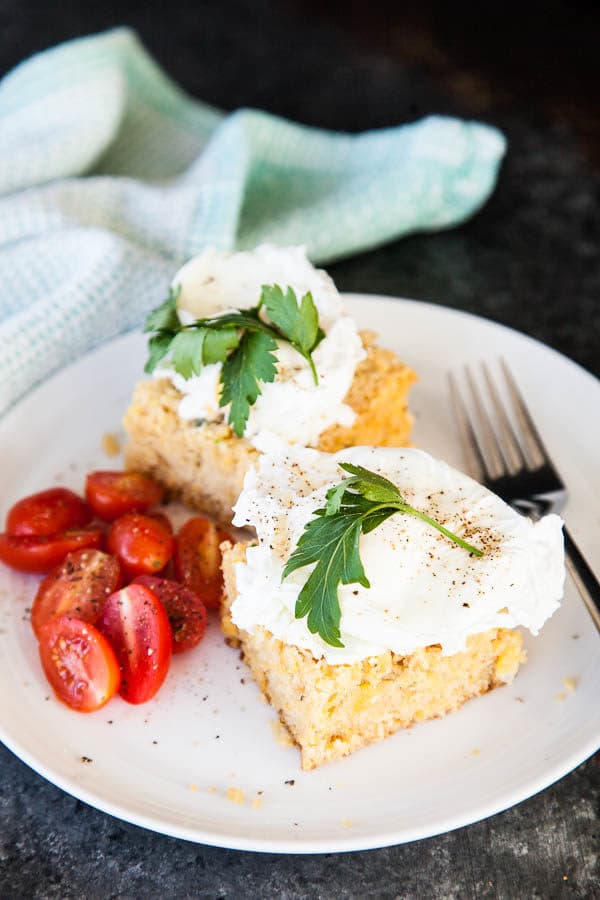 This weekend, my husband was out of town visiting a friend, and I was excited about a relaxing me-time weekend filled with blogging, cheesy romantic comedies, and yoga classes. However, the universe instead decided that it would conspire to make me miss my husband: first, the furnace broke, and then it snowed.
On Saturday morning, I woke up to a strong burning smell, which my nose could detect from the coziness of my bed. I traced the smell downstairs to the furnace room, where the smell was incredibly strong, and started panicking and frantically googling.
And so, instead of a productive day blogging, I spent it shivering in a cold house, waiting for the repair man to show up.
On Sunday morning, I woke up to the scraping sound of snow being shoveled outside my window. And so, instead of carelessly heading off to my morning yoga class, I trudged outside, found the snow shovel and salt, and spent the first hour of my morning shoveling our sidewalks.
After shoveling snow, I returned inside and promptly decided I deserved a fancy breakfast to warm up. Something savory. Something full of flavour. Enter Jalapeno Cornbread with Poached Eggs.
I don't know about you, but I like my cornbread to actually be full of CORN. This recipe uses a full cup of canned corn, and for even more flavour explosion, it's bursting with 1/2 cup of diced jalapenos.
Even with so many jalapenos, they are de-seeded, so this cornbread isn't spicy –  the jalapenos provide a subtle crunch and burst of fresh flavour in every bite.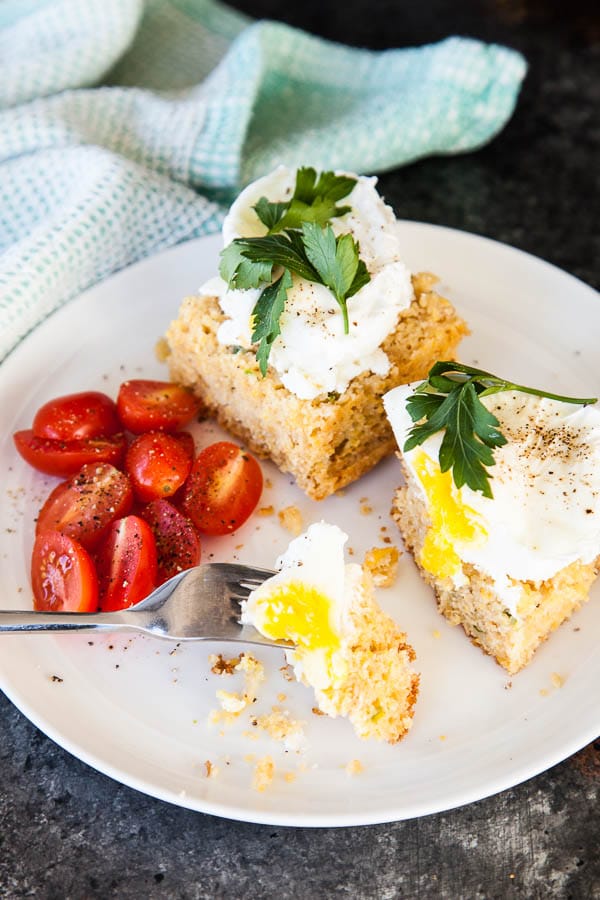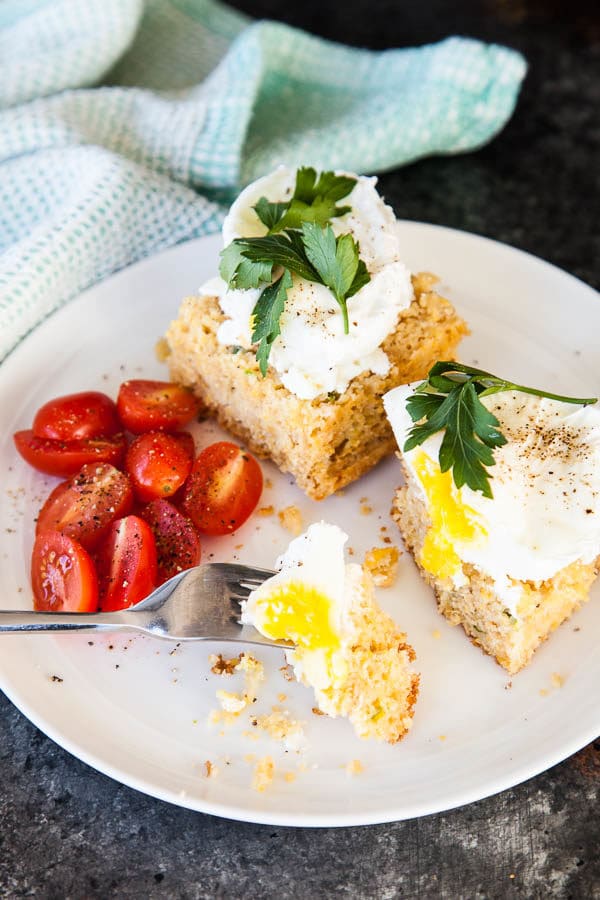 After your beautiful corn-filled, jalapeno studded cornbread is baked, this breakfast is quick to assemble.
Cut a square of cornbread in half, like a hamburger bun. Spread each half with some soft goat cheese (mmmmm goat cheese…). Then you'll need to poach your eggs – and because we're hungry, we're serving two eggs per person to go on top of each half of cornbread.
Top with cilantro, a spoonful of salsa, or you could also douse your poached eggs with hollandaise sauce, but I was already ravenous from shoveling snow and couldn't wait another minute to get this breakfast in my belly.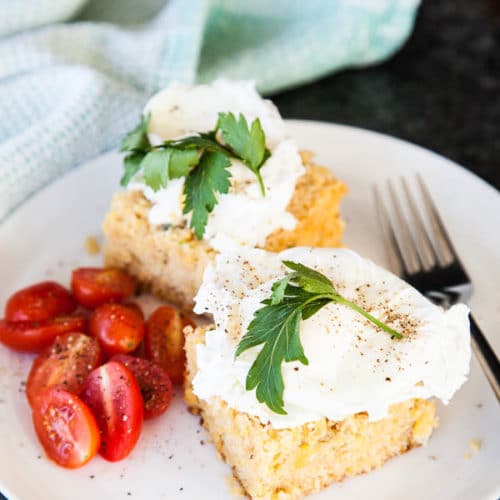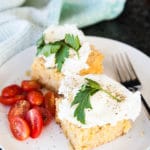 Jalapeno Cheddar Cornbread with Poached Eggs
This cornbread is bursting with 1/2 cup of jalapenos and 1 cup of corn niblets. A moist and flavourful cornbread.
Ingredients
For the Jalapeno Cornbread:
butter for greasing pan

2 1/2

cups

all-purpose flour

1 1/2

cups

cornmeal

1/8

cup

sugar

3

tbsp

baking powder

1/2

tsp

salt

3

eggs

2

cups

buttermilk

1/4

cup

butter, melted and cooled

1

cup

canned corn niblets, drained

1/2

cup

de-seeded and minced jalapenos

(approx 3-4 jalapenos, depending on size)

1

cup

grated cheddar cheese
To assemble:
4

eggs

1

tbsp

vinegar

(rice vinegar or other mild-tasting vinegar)

soft goat cheese

cilantro

to garnish
Instructions
Make the Jalapeno Cornbread:
Preheat the oven to 350 F and grease a 9x9 square baking pan.

In a large bowl, stir together the flour, cornmeal, sugar, baking powder, and salt. Set aside.

In a medium bowl, whisk together the eggs, buttermilk, and melted butter. Then add the corn, jalapenos, and cheese and whisk again.

Pour the wet ingredients into the dry ingredients and stir until just moistened.

Scoop the batter into the prepared baking pan and bake for 40-45 minutes, until golden brown on top and springy to the touch. Set aside.
To assemble:
Poach the eggs. Fill a medium-size pot 2/3 full with water and bring to a boil. Lower heat to a simmer, then add vinegar. While the water is settling, crack each of the 4 eggs into 4 small ramekins or measuring cups. Carefully ease each egg into the simmering water. Cook for 4 minutes to yield a yolk with firm whites and runny yolks. Remove eggs from water using a slotted spoon and drain on a paper towel.

Cut two square pieces of cornbread, remove from the pan, then slice each piece in half, like a hamburger bun, to make four pieces of cornbread. Place two pieces on each plate.

Slather each piece of cornbread with soft goat cheese. Carefully slide a poached egg onto each piece and top with cilantro.
Recipe adapted from First, We Brunch: Recipes and Stories from Victoria's Best Loved Brunch Joints.