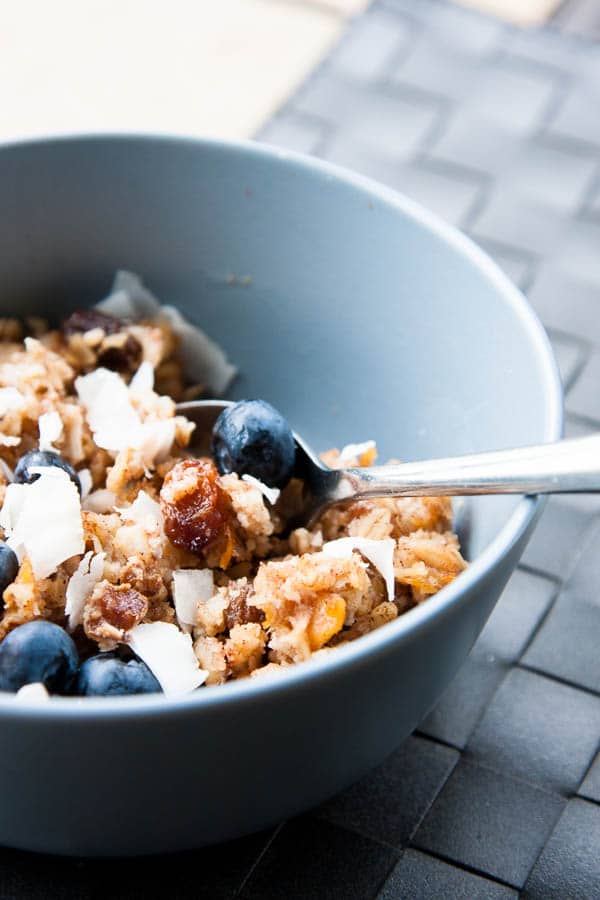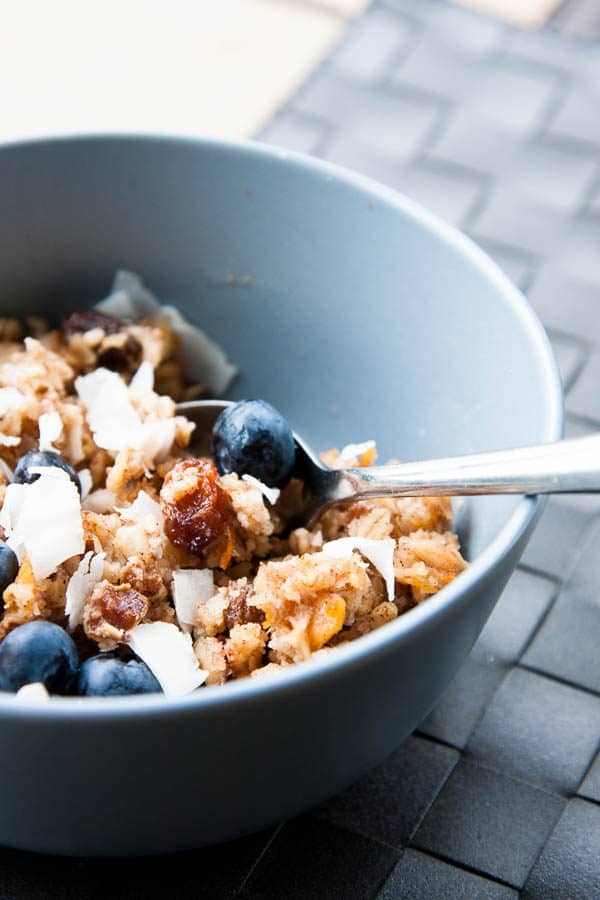 Morning Glory Baked Oatmeal is a glorious way to start any day, combining the chewy texture of carrots with the wonderful flavors of apple, raisins, coconut, walnuts, and spices.
You know those moments that are cemented in your brains, where you can remember exactly everything about the moment – how you felt, what you smelled, what you tasted, what you saw? Those distinct,  snapshot moments  that become somehow pivotal in your life?
One of those moments for me was eating a Morning Glory muffin. I was in LA, for the first time, alone and all by myself. It was early morning, and I had a coffee in one hand, a bite of Morning Glory muffin in my other hand, a rental car with a sun roof, the sunshine and the salty breeze blowing through my hair, and the steering wheel on my knee.
I drove along the Pacific Highway, north to Malibu, the ocean stretched out around me, in all its brilliant blues, with the road dipping and curving lazily along the coast. In that moment, I felt pure freedom and undiluted giddiness. There was nothing in the world but me and that road.
It was truly a glorious moment.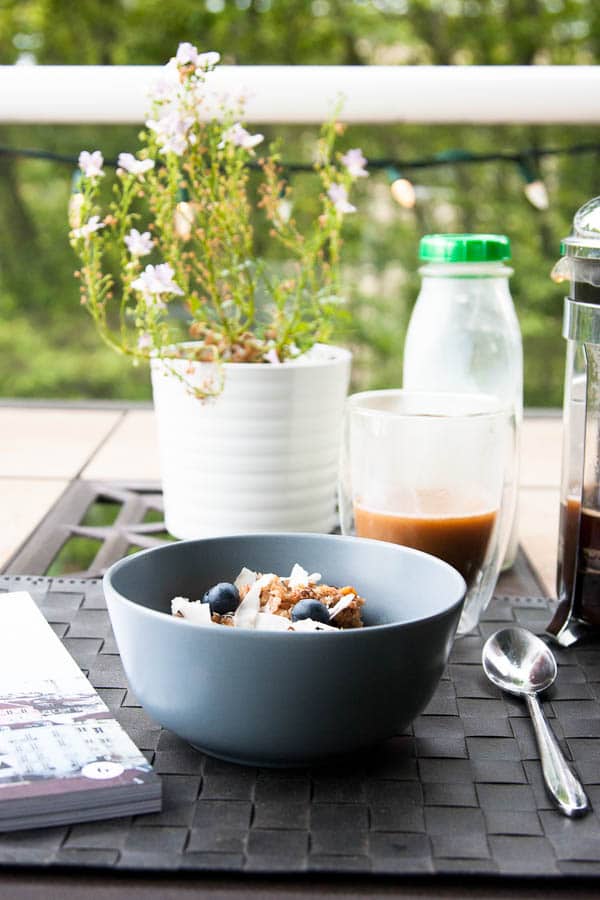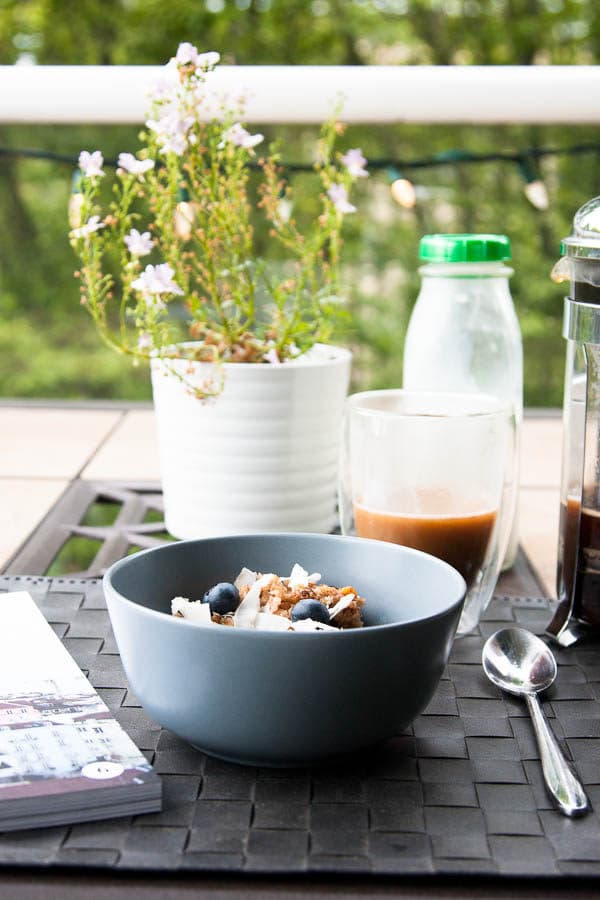 Forever, the flavours of Morning Glory will remind me of that moment. That freedom. Today I bring you the feeling of freedom in the form of baked oatmeal. 😉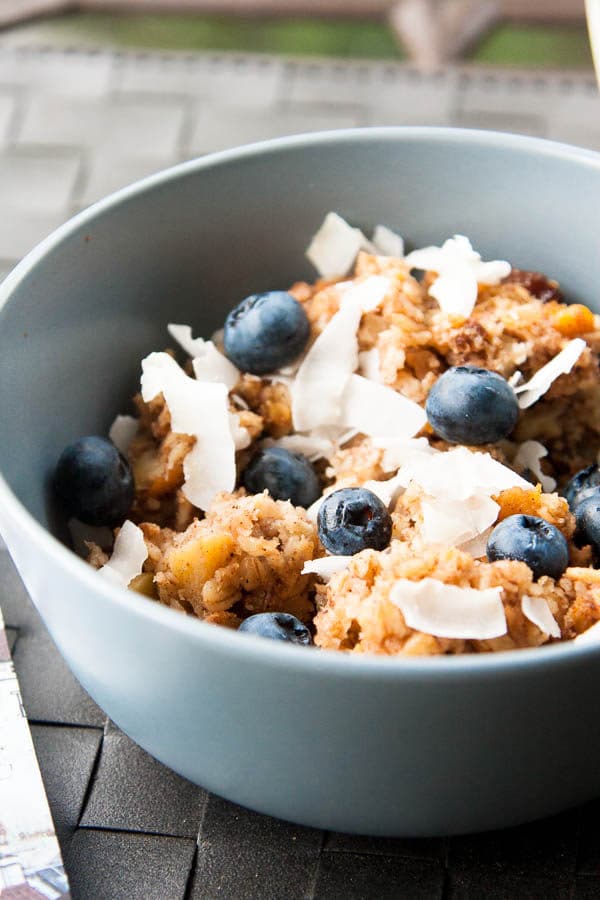 You know the best thing about baked oatmeal? You can bake up a dish on a Sunday night and have easy breakfasts to heat up for a week! And that, friends, is breakfast hacking right there.
Anything for another #lifehack, you know?!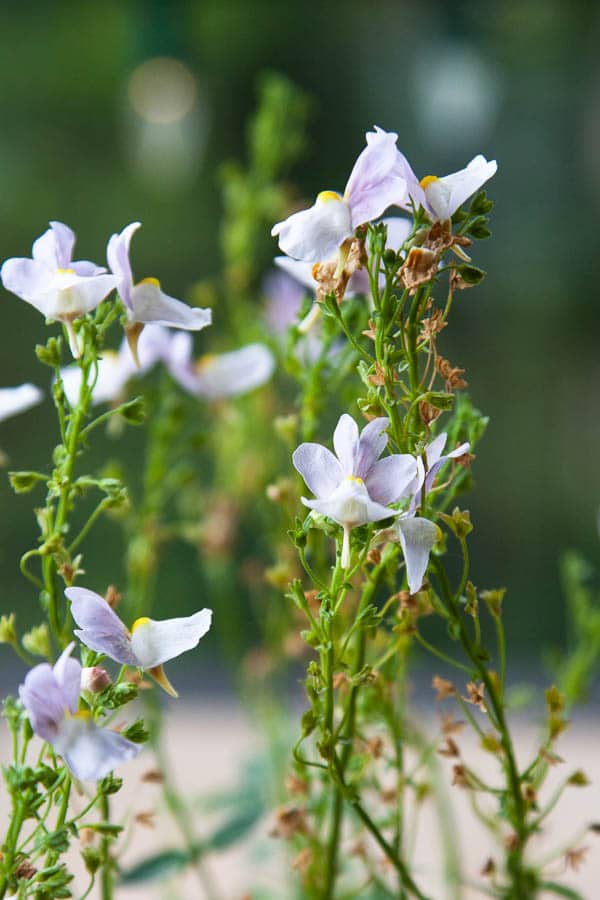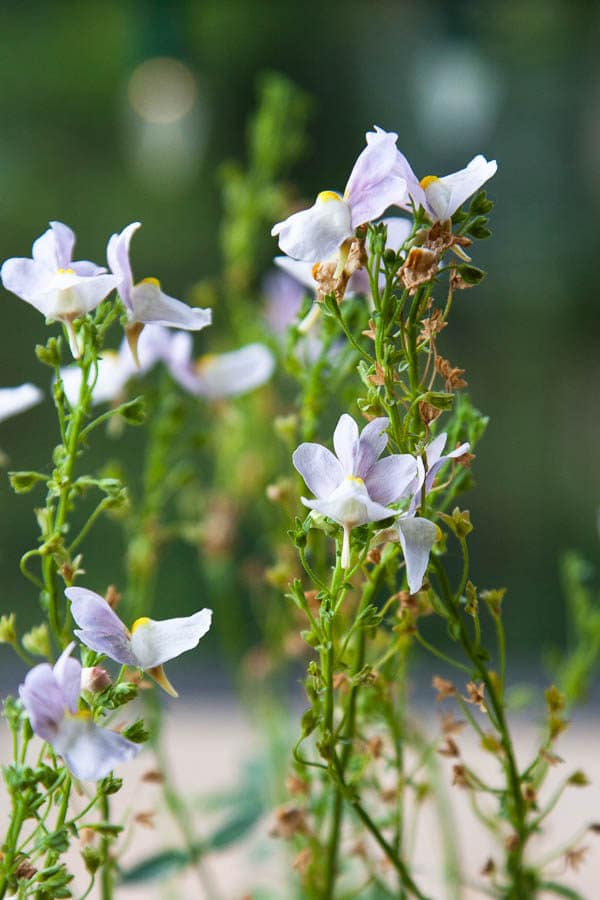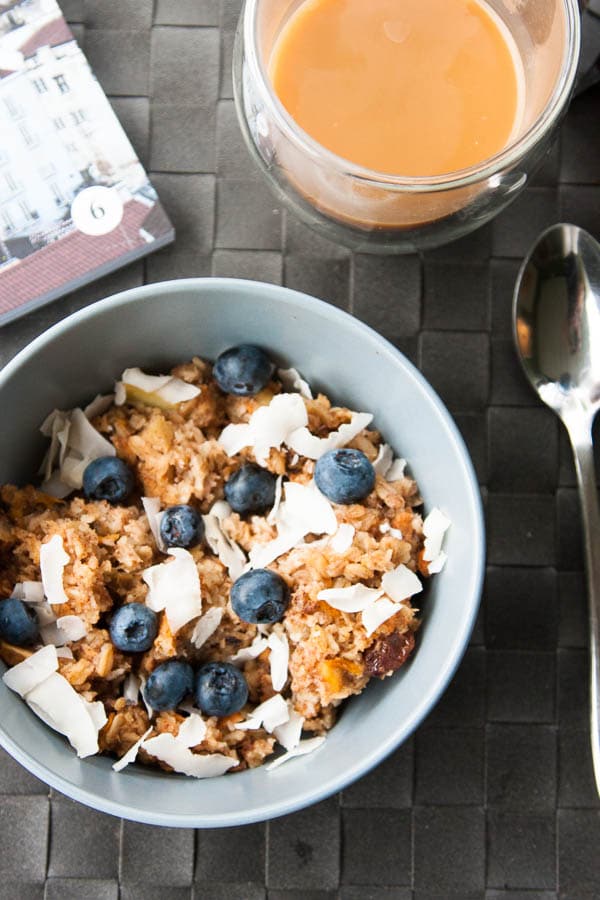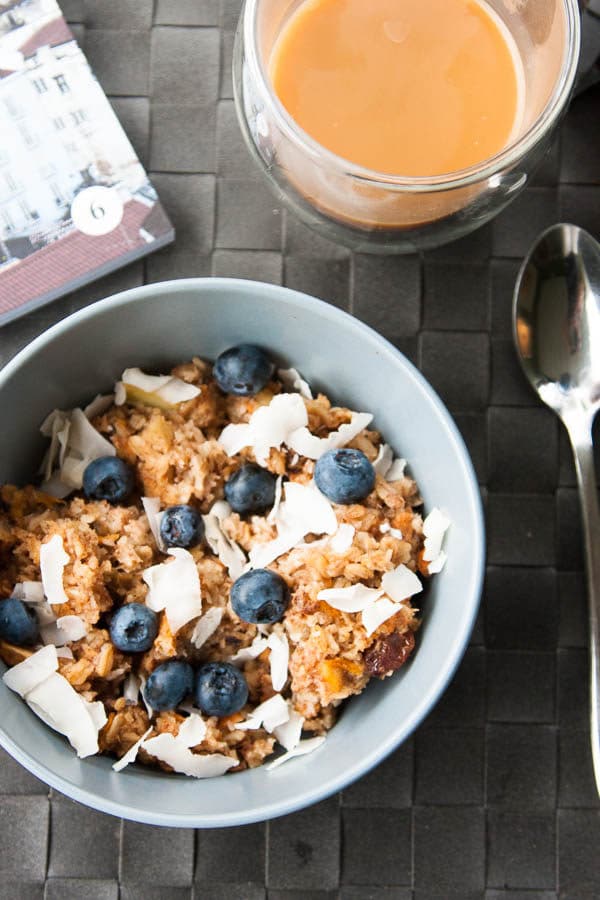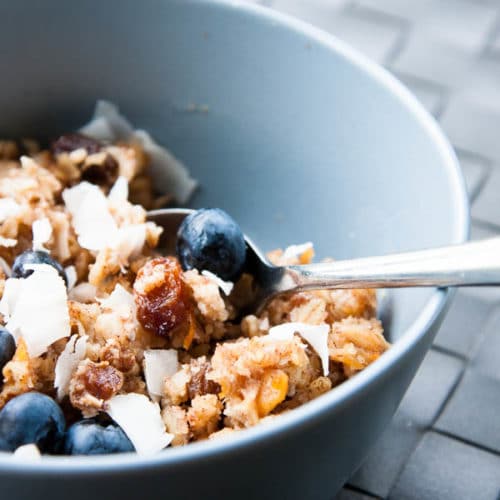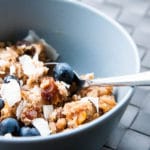 Morning Glory Baked Oatmeal
A glorious oatmeal to start any day, combining the chewy texture of carrots with the wonderful flavors of apple, raisins, coconut, walnuts, and spices.
Ingredients
2 1/2

cups

oats

½

cup

shredded unsweetened coconut

2

teaspoons

baking powder

1

teaspoon

ground cinnamon

1/2

teaspoon

ground ginger

1/2

teaspoon

ground nutmeg

1/2

cup

raisins

1/2

cup

chopped walnuts

2

eggs

1

cup

coconut milk

(you can use canned coconut milk or coconut milk in a carton. I've also used almond milk with great results)

¼

cup

coconut oil, melted

½

cup

maple syrup

1

cup

grated carrots

1

large apple, peeled, cored, and shredded

zest of one orange
Instructions
Preheat oven to 350 F.

In a large bowl, stir together the oats, coconut, baking powder, cinnamon, ginger, nutmeg, raisins, and walnuts.

In a separate small bowl, whisk together the eggs, coconut milk, coconut oil, and maple syrup, then stir in the grated carrots, shredded apple, and orange zest. Pour the liquid ingredients into the oats mixture and stir well to combine.

Pour into a greased 8x8" or 9x9" square baking pan.

Bake for 40-45 minutes at 350 F, until lightly browned at the edges and dry in the middle.

Serve warm with a splash of milk, and berries, if desired.
Also try my favourite Coconut Cream Baked Oatmeal!