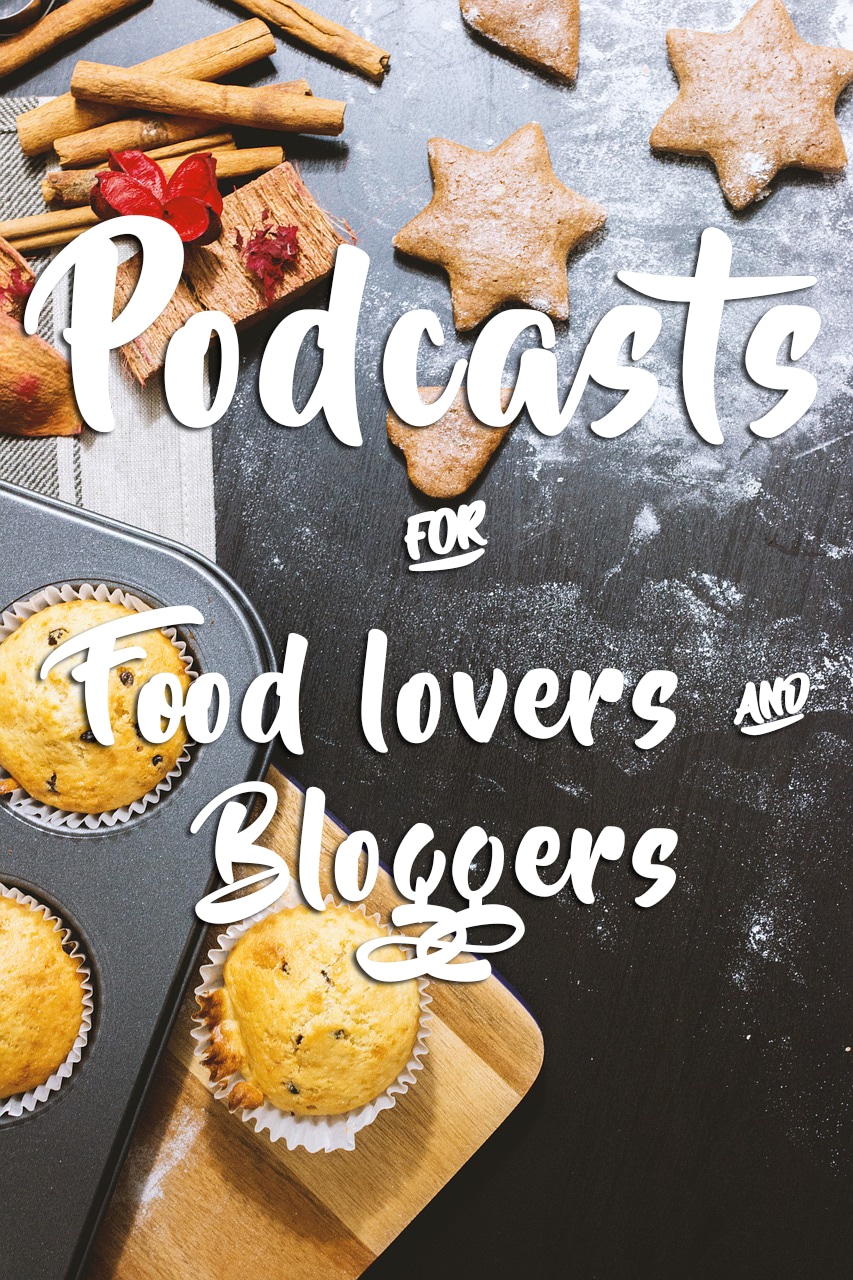 Podcasts are THE THING right now – it seems like anyone and everyone is starting a podcast and I love it! I listen to podcasts every day in the car instead of turning on the radio, while I'm getting ready in the morning, at the gym, and sometimes at work (shhh – it's only when I'm doing a mundane task!)!
Podcasts are such a great way to be exposed to new ideas and a fantastic learning opportunity! There are SO many podcasts targeted to food lovers and bloggers. Here are my favourites.
ABOUT BLOGGING:
The Food Blogger Pro Podcast
Everyone knows powerhouse couple Bjork and Lindsay Ostrom of the food blog Pinch of Yum, and now they have a podcast! I love this podcast because it is solely focused on growing and profiting from your food blog. Bjork has a casual and let's-get-down-to-business interview style. He interviews some of the best in the food blogging industry, such as Sally McKenney from Sally's Baking Addiction, Molly Yeh from My Name is Yeh!, and Ashley and Gabe Rodriguez from Not Without Salt. Highly recommended.
Favourite episodes:
The Lively Show
The Lively Show was the very first podcast that flung me far and deep down the rabbit hole of blogging podcasts. It is a podcast "designed to add a little extra intention to your everyday." Jess has interviewed ALL of my favourite bloggers and influencers and it's SO inspiring! Recently, she's changed her slant to focus on intentions and our internal journey, and I don't love it quite as much, but there's still lots of great stuff there.
Favourite episodes:
Chopped Podcast
In the Chopped Podcast, Marly interviews food bloggers for their tips and tricks about growing your food blog business. I love this podcast because it is specific to the food blogging niche and I always learn something new from each episode! And Marly seems like such a sweetheart!
Favourite episodes:
How They Blog

Kat no longer updates the How They Blog podcast, but the old episodes are such a great reference. The episode about harnessing the power of Pinterest completely overhauled the way I used Pinterest and really grew my following. There's some really great tips here.
Favourite episodes:
One Part Podcast
One Part Podcast is interviews with inspiring minds in wellness, music food, fashion, and design. Jessica Murnane is super down-to-earth and always gets the real answers from her interviews (I feel like we'd be friends in real life!)
Favourite episodes:
Blissful Bites
A podcast for food entrepreneurs. Inspiring interviews, women entrepreneurs, and business tips.
ProBlogger Podcast: Blog Tips to Help You Make Money Blogging
This podcast straddles the line between blogging and entrepreneurship. It's designed to help you build a better blog, with a strong focus for strategies to make money online. He's also got a lovely Australian accent, which I find fun to listen to!
ABOUT ENTREPRENEURSHIP: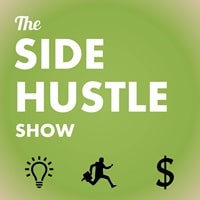 The Side Hustle Show
This podcast is a new find for me and I am really loving it – I've been listening non-stop lately! Actionable tips and business strategies from successful entrepreneurs.
Favourite episodes:
The Portfolio Life
Jeff Goins narrates The Portfolio Life, which is a podcast about pursing your passions, entrepreneurship and small business success, with an emphasis on succeeding as a writer.
Favourite episodes:
Being Boss
Being Boss is a podcast for creative female entrepreneurs. It features interviews with strong lady bosses.
Smart Passive Income with Pat Flynn
Pat Flynn is  the GOD of entrepreneurship podcasts – he knows everything about making money for yourself in the online world. It goes without saying that you should listen.
The #AskGaryVeeShow Podcast
Gary Vee talks all things marketing, social media, and entrepreneurship.
ABOUT FOOD IN GENERAL:
The Splendid Table
A podcast for people who love to eat! Topics include farming, chef profiles, GMOs, and so much more!
The Sporkful
The Sporkful is a podcast "not for foodies, it's for eaters." Topics range from the history of waffles to debating if you can love a picky eater.
Alton Browncast
Alton Brown chats to chefs, authors, scientists, makers – anyone who has something to say about food.
Spilled Milk
Writers/comedians Molly Wizenberg and Matthew Amster-Burton chat about food-related topics, from apples to winter squash, and run with it as far as they can go.
Do you have any favourites to add to this list?
Note: This post was originally posted on my first food blog, The Lovely Kitchen.