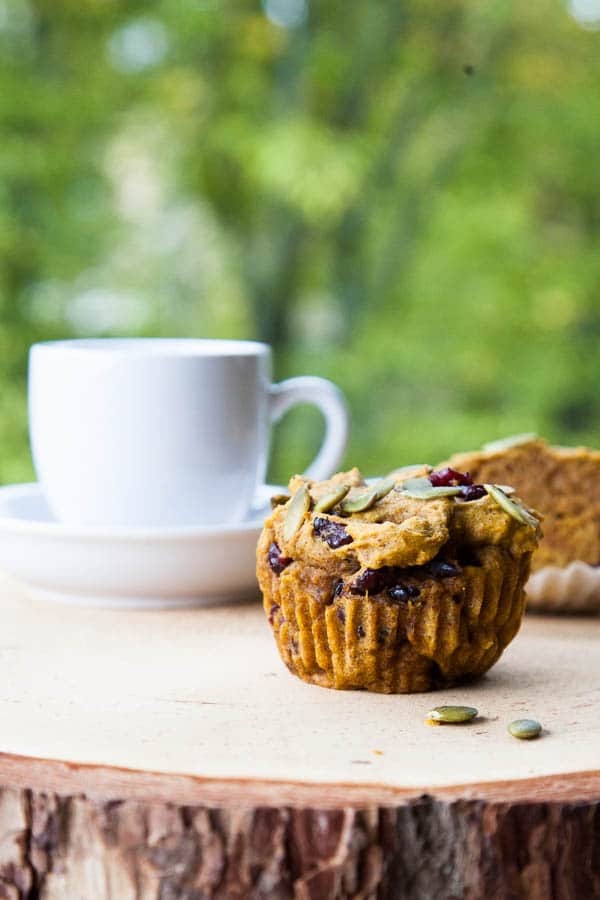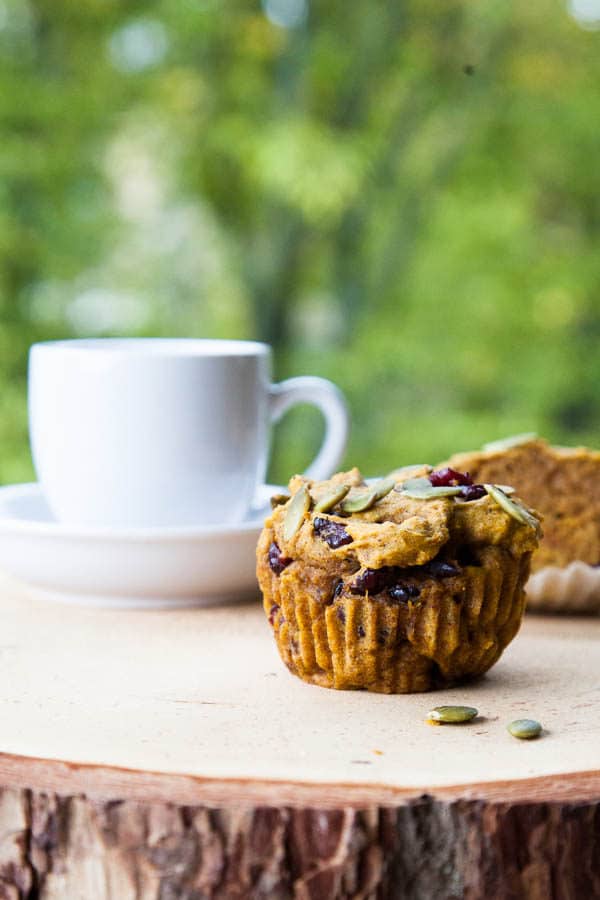 I'm back on the blog! And all of a sudden it's October!!
Lots has happened in this month hiatus I took from the blog (and thank you for your patience as I disappeared) – I got married and then went  to Europe on honeymoon! That's right, I'm a wife!
Stay with me as I digress from speaking about these Pumpkin Cranberry Muffins for a moment…
The wedding was unbelievably beautiful – it was a sunny, warm, breezy summer afternoon  – everyone had told me that the day would pass by so quickly, so I worked hard at slowing down time and really soaking it up. J's best friend performed our ceremony and we read our own vows to each other – I vowed to be forever grateful for all of J's dish washing 😉
We had a BBQ-style dinner outside, underneath string lights, and then spent the evening playing games, dancing, and showing our guests a video J had created chronicling our lives and our relationship. It was truly a special day – I felt so loved and touched and grateful for everyone's help and presence – the day felt exactly like us and it was all I'd ever hoped for.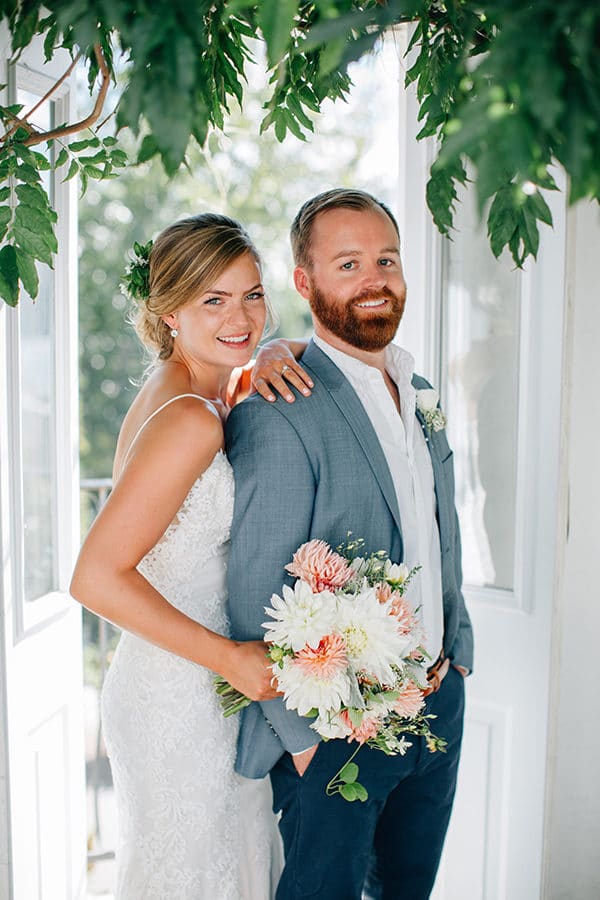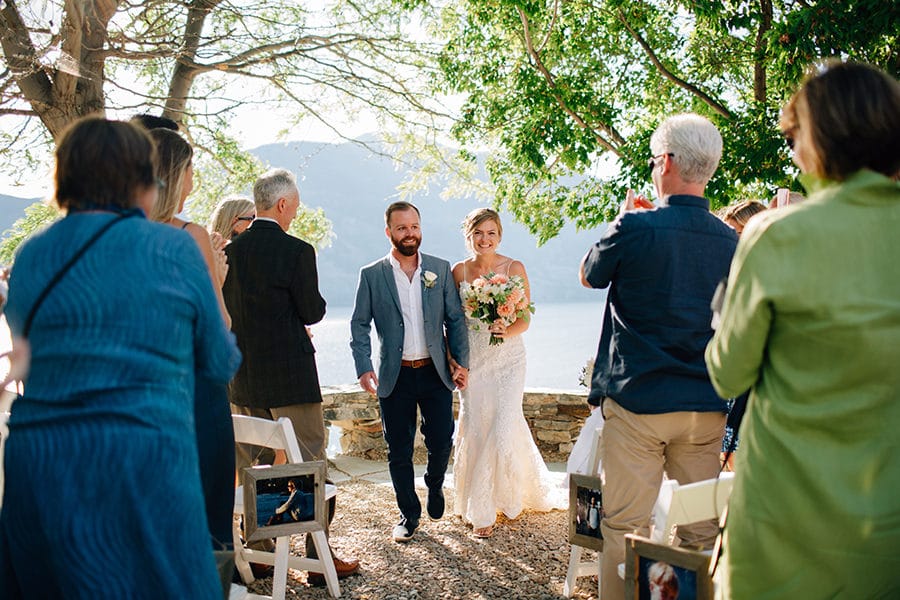 Shortly after the wedding, we jetted to Italy for 3 weeks, visiting the chaos and ruins-everywhere in Rome, exploring and cooking through Tuscany, and eating and beaching on the Amalfi Coast. Our cooking class in Tuscany was a highlight – we made pasta completely by hand, even rolling out the dough with a rolling pin! Those Italian women have some serious muscles.
And now we are back and it's officially October. Season of Halloween, pumpkins, and pumpkin-spice everything. Who would I be if I didn't whole-heartedly embrace all things pumpkin?!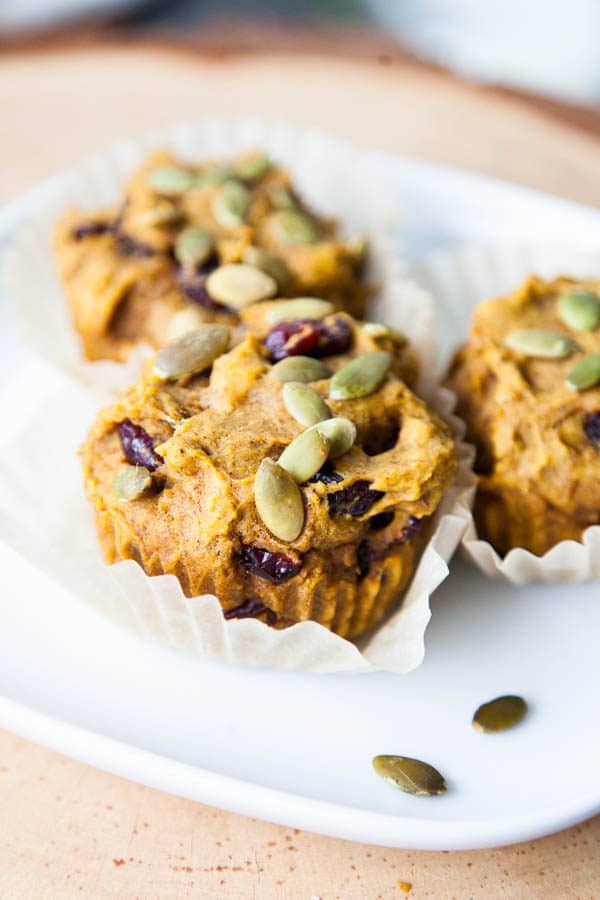 And so, I bring you Pumpkin Cranberry Muffins. Fragrantly spiced with cinnamon, nutmeg, ginger and ground cloves, and kept moist by a full cup of pumpkin puree, these muffins are a celebration of October. I make a batch of these every October  – they are especially delicious on a rainy day (as it is today), with a cup of hot tea, snuggled in a blanket. (Which is exactly what I'm doing right now…)
Happy October, friends! I look forward to being around way more often. 🙂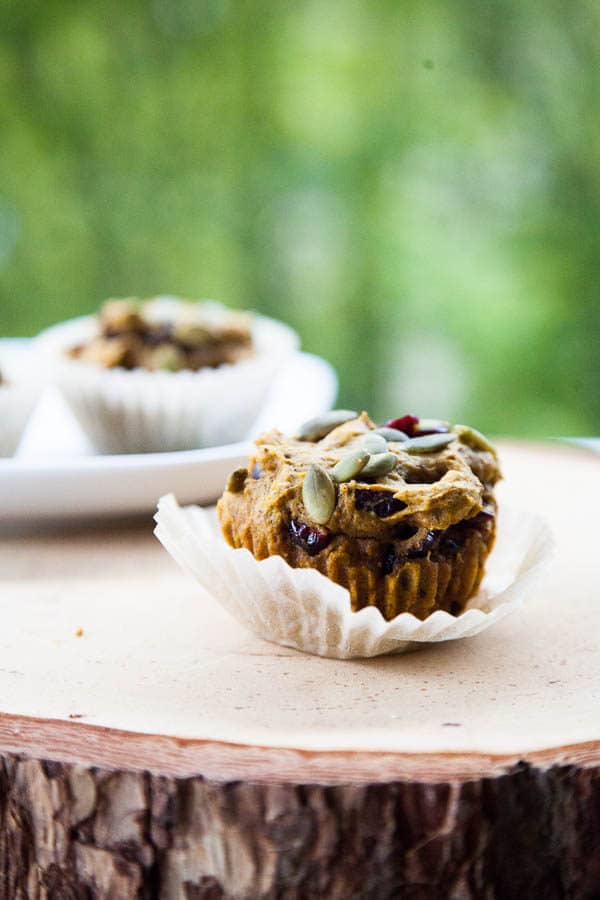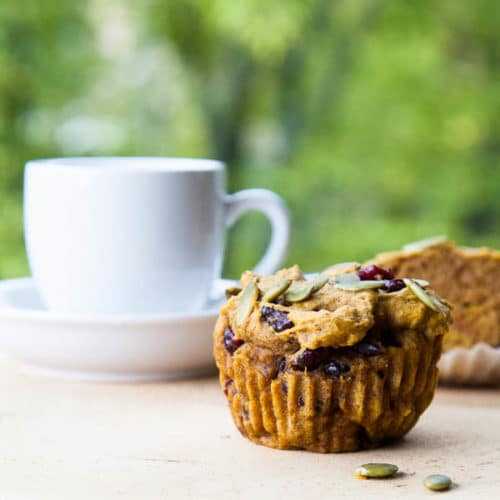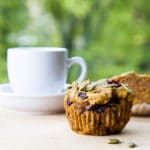 Pumpkin Cranberry Muffins
Fragrantly spiced with cinnamon, nutmeg, ginger and ground cloves, and kept moist by a full cup of pumpkin puree, these Pumpkin Cranberry Muffins are a celebration of October.
Ingredients
1/2

cup

butter, melted

1

cup

pumpkin puree

2

large eggs

1/2

cup

dark brown sugar

1 1/4

flour

3/4

teaspoon

baking soda

2

teaspoons

cinnamon

1

teaspoon

ground ginger

1/2

teaspoon

nutmeg

1/2

teaspoon

ground cloves

1

cup

dried cranberries

1/2

cup

pepitas / pumpkin seeds, for garnish

(optional)
Instructions
Preheat oven to 350 F.

In a large bowl, whisk together the melted butter, pumpkin, eggs, and brown sugar until well combined.

In a small bowl measure out the flour, baking soda, cinnamon, ginger, nutmeg, and cloves. Add the dry ingredients to the wet ingredients and whisk until just combined. Fold in the cranberries.

Line a muffin tray with paper liners and spoon in the batter to fill the cups 3/4 full. Sprinkle with pepitas, if desired.

Bake for 17-20 minutes until the tops are springy to the touch.
Note: I originally posted this recipe on my now-defunct blog, The Lovely Kitchen.