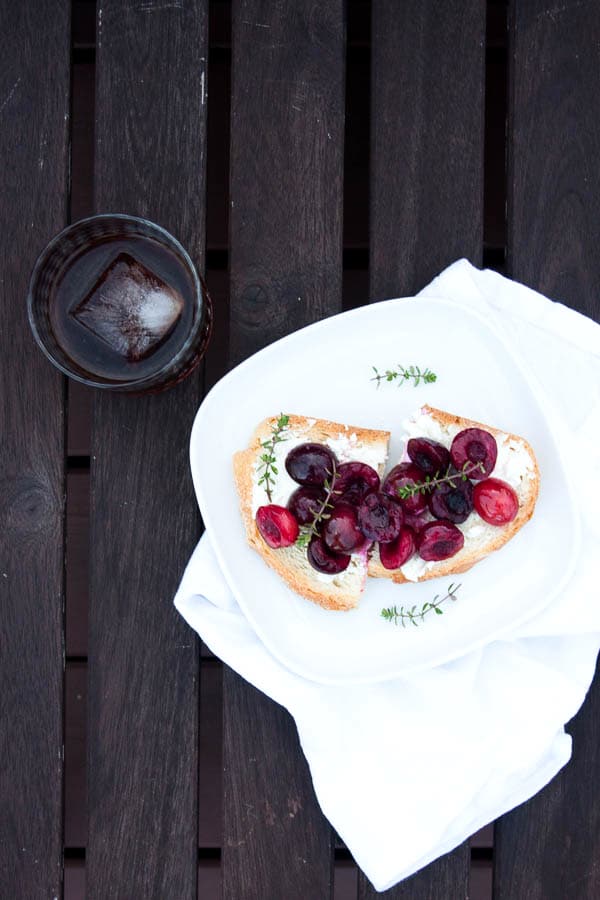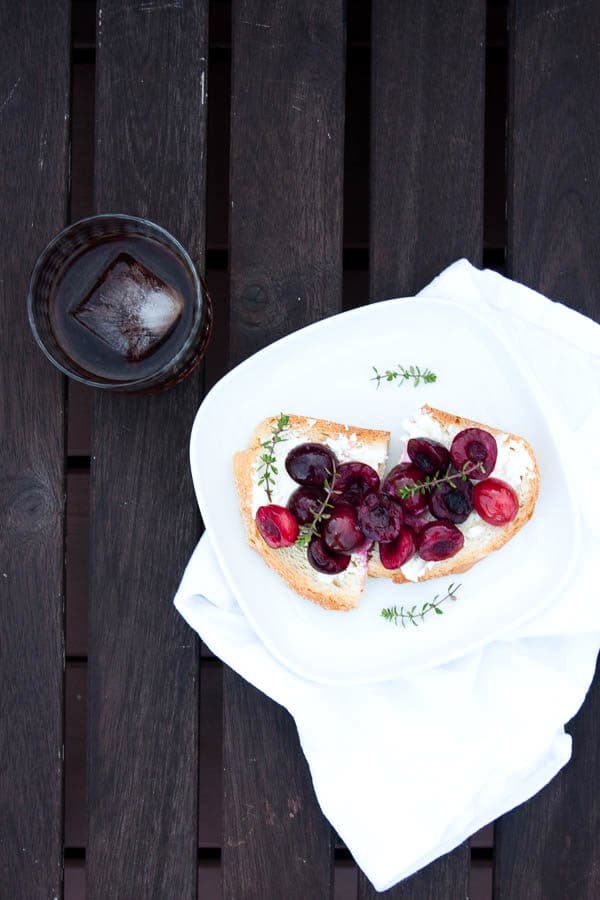 Toast. It's super trendy, isn't it?
But there's honestly nothing better than a slice of golden, crispy, toast slathered with your topping of choice. The bread is just the vehicle for all kinds of tasty toppings, amiright?! I am a BIG toast fan.
The great thing about toast is that it's super versatile and simple to make. Today I whipped up a quick breakfast of Roasted Cherry and Goat Cheese Toast.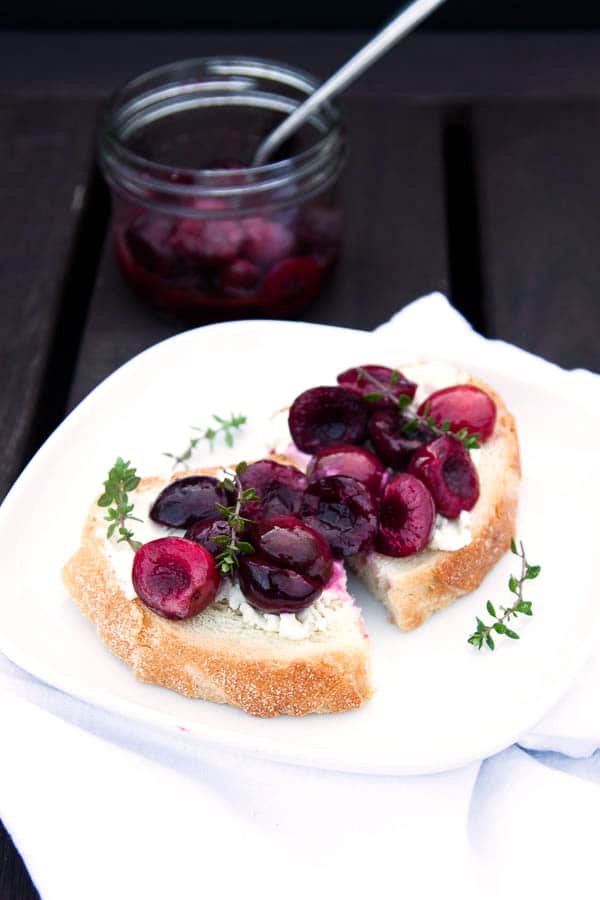 First, your toast is slathered with creamy, tangy goat cheese (love, love, LOVE goat cheese). Then, it's drizzled with honey and topped with spoonfuls of juicy roasted cherries – a sprinkle of fresh thyme rounds out the sweet and savory flavours into a delightful breakfast.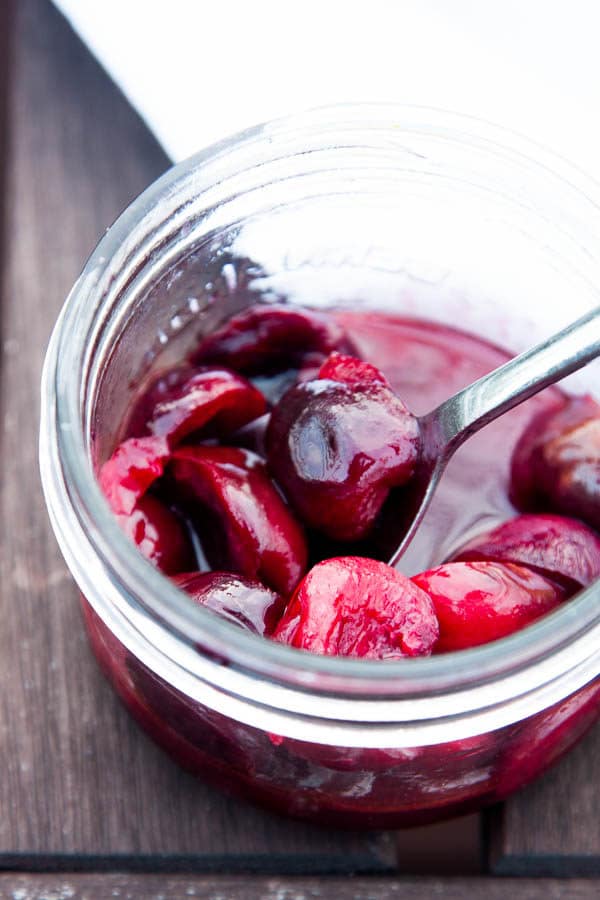 Just popping in briefly here today – we are 4 days away from our wedding and will be leaving on Thursday morning to head to the wedding location in the Okanagan. Feeling all kinds of excitement right now!
Soaking up these last days of summer!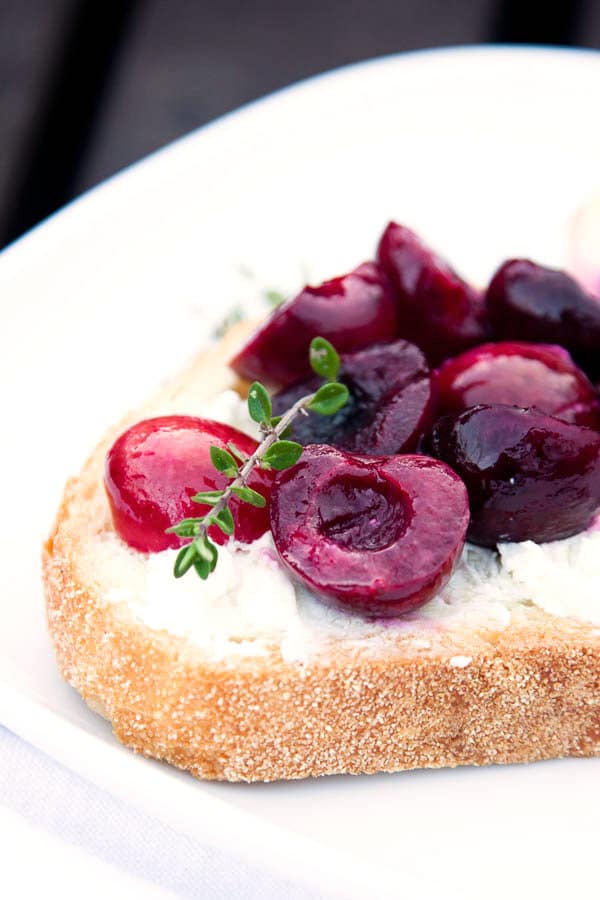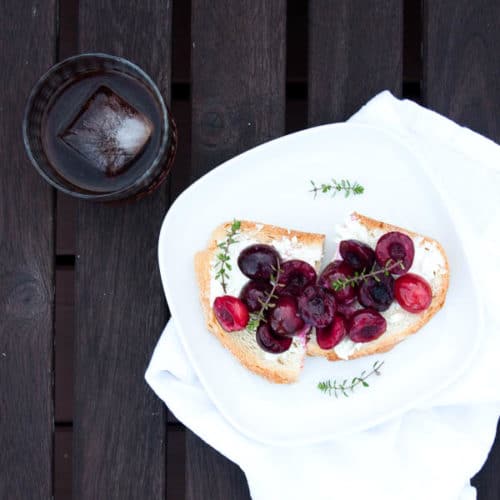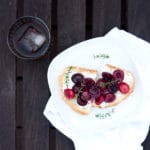 Roasted Cherry and Goat Cheese Toasts
Creamy goat cheese pairs with sweet roasted cherries, and fresh savory thyme - this is one of my favourite summertime breakfasts.
Ingredients
For the roasted cherries:
1

cup

pitted fresh cherries

1

teaspoon

honey

1

teaspoon

olive oil

1

teaspoon

lemon juice
To assemble:
1

slice

of bread

goat cheese

honey

sprigs of fresh thyme
Instructions
To make the roasted cherries:
Preheat oven to 400 F. Line a rimmed baking sheet with parchment paper.

Toss cherries with honey, olive oil, and lemon juice. Roast on the prepared pan, shaking once or twice during cooking, until cherries are soft and warm - approximately 15 minutes.
To assemble:
Toast bread. Slather with goat cheese and drizzle with honey, as desired. Spoon with roasted cherries, and sprinkle with sprigs of fresh thyme. Serve.