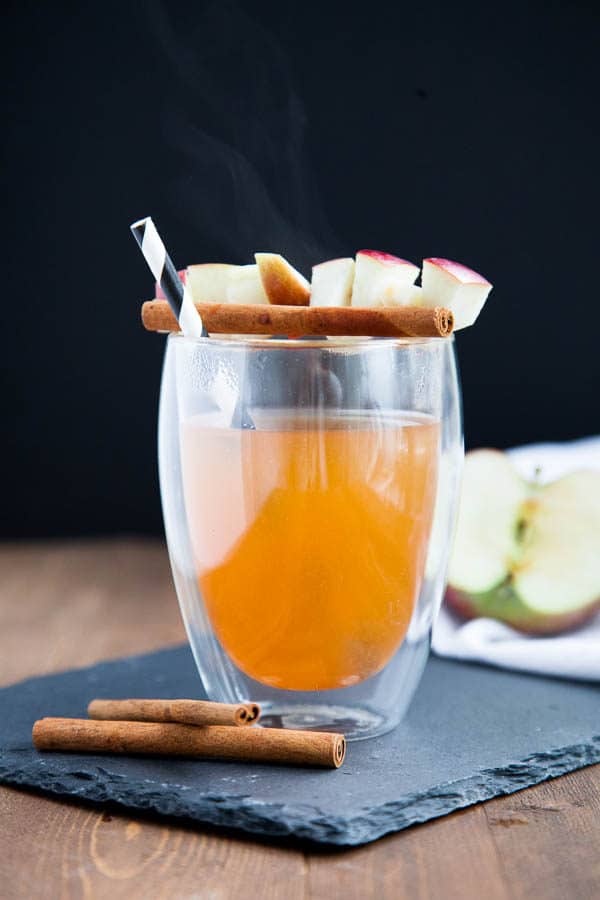 What do you normally drink in the morning? Coffee? Tea? Water? …?
I am a coffee drinker, myself – not because I need my cup of joe, nor because I'm addicted to the caffeine, but because I like the taste and it's a nice ritual. There's just something about heating up our espresso machine, listening to the ssssssssssshhhhttttttt while steaming milk, pulling a foamy shot of espresso, and then pouring it into my favourite thermos.
But, there are some days when I don't want a coffee with my breakfast – I want something more special. Something more seasonal. Something like Homemade Hot Apple Cider.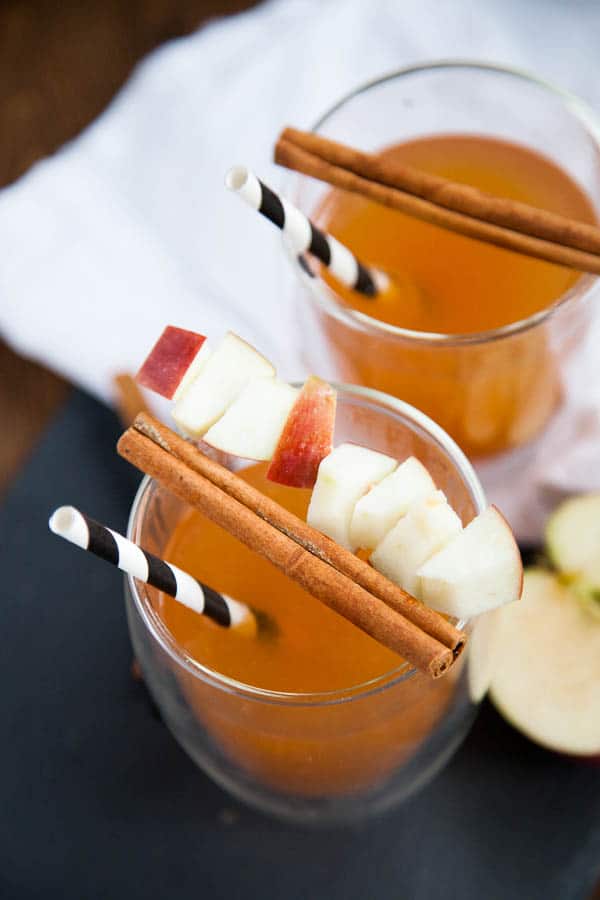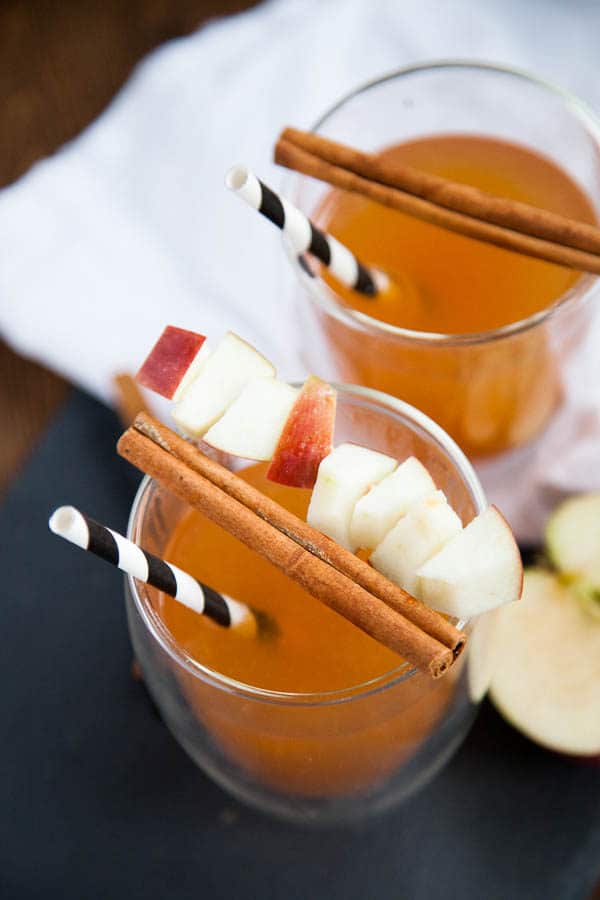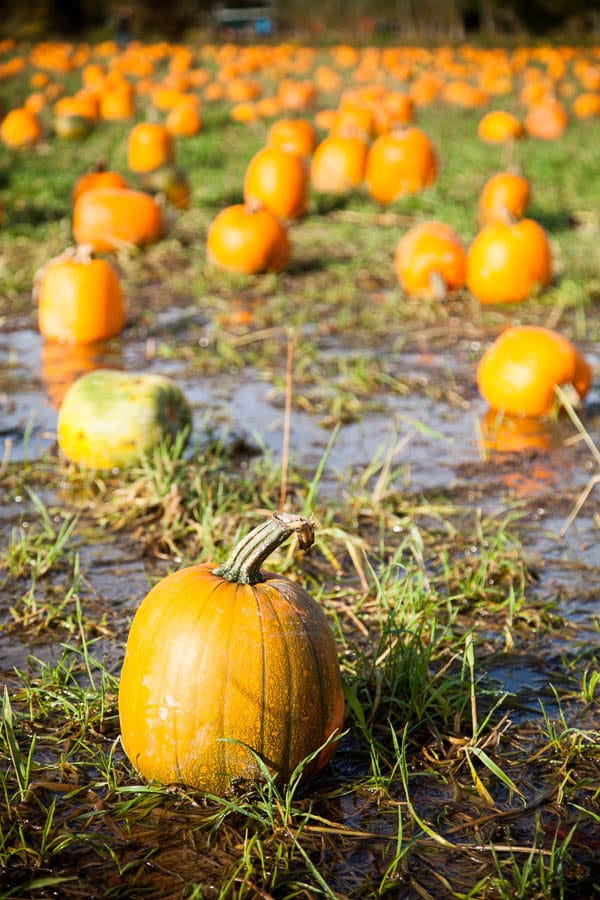 This weekend, we took my step-daughter to the pumpkin patch, picked our pumpkins (mine is a perfectly green round globe this year – I like picking the unconventional pumpkins!), munched on our complimentary farm-grown Macintosh apples – and as we drove back home to the city, with the sun glinting through the burnt orange maple trees, all I could think about was – we need hot apple cider.
There's no flavour quite as quintessentially Fall as hot apple cider. In fact, I'm calling this recipe Simple Homemade Hot Apple Cider, because even my seven-year-old step-daughter could make it – I told her the quantities and she put everything in the pot, gave it a stir, went to go hollow out her pumpkin, and soon thereafter I poured fragrant, steaming apple cider into our mugs, as we discussed what face to carve onto her pumpkin.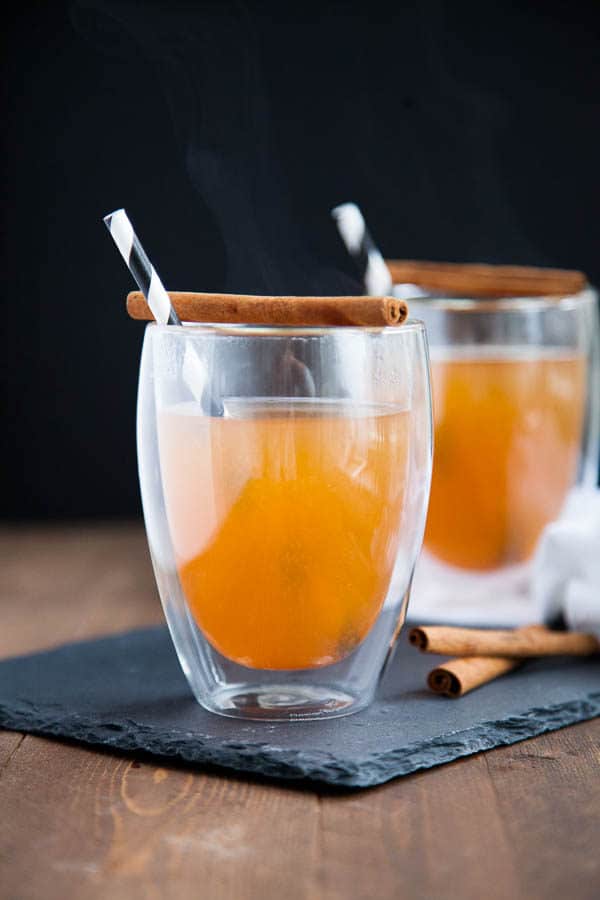 There are only five ingredients to Simple Homemade Hot Apple Cider: apple cider (feel free to use apple juice instead), honey, cinnamon sticks, whole cloves, and a slice of lemon. Heat all ingredients in a pot and simmer for 30 minutes – in the meantime, your house will smell like a dream. And then – drink in the flavours of Fall.  😉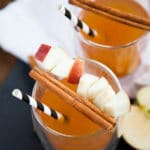 Simple Homemade Hot Apple Cider
Simple five-ingredient Homemade Apple Cider to warm your toes on crisp mornings!
Ingredients
4

cups

apple cider

(apple juice also works, but isn't quite as good)

2

tablespoons

honey

4

cinnamon sticks

8

whole cloves

slice

of lemon

thin apple slices,

to garnish

extra cinnamon sticks,

to garnish
Instructions
In a medium-size pot over medium-low heat, add all ingredients. Simmer, stirring occasionally, for about 30 minutes.

Strain (or just pick out the cinnamon sticks, cloves, and lemon) before serving.

Garnish with thin apple slices and extra cinnamon sticks. Serve.
Recipe Notes
Pssst, spike each mug of apple cider with 1/2 a shot of bourbon! Get that morning started right 😉