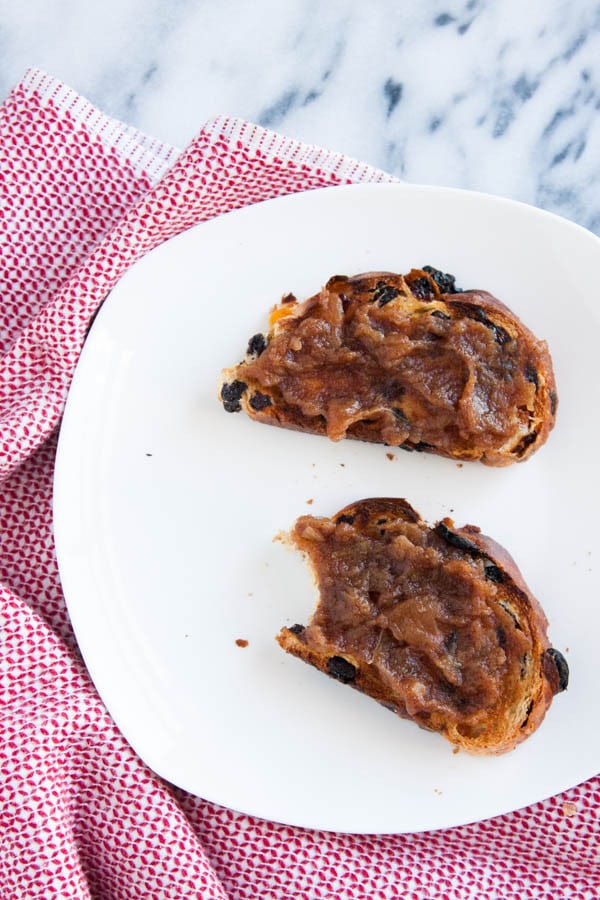 I will admit to not knowing what Apple Butter was until approx 3.5 weeks ago when J went across the border to Murrica (ahem – the USA) and brought me back Pumpkin Butter from Trader Joe's.
J loves to bring me back food treats when he goes to the US (what a good fiancé!) – usually it's huge blocks of cheese, but this time – PUMPKIN BUTTER FOR THE WIN.
Anyway. Trader Joe's Pumpkin Butter is amazing, and you should buy it if you haven't already. It inspired me to create my own "butter" – but pumpkin sounded too tricky, so here we are with Spiced Apple Butter.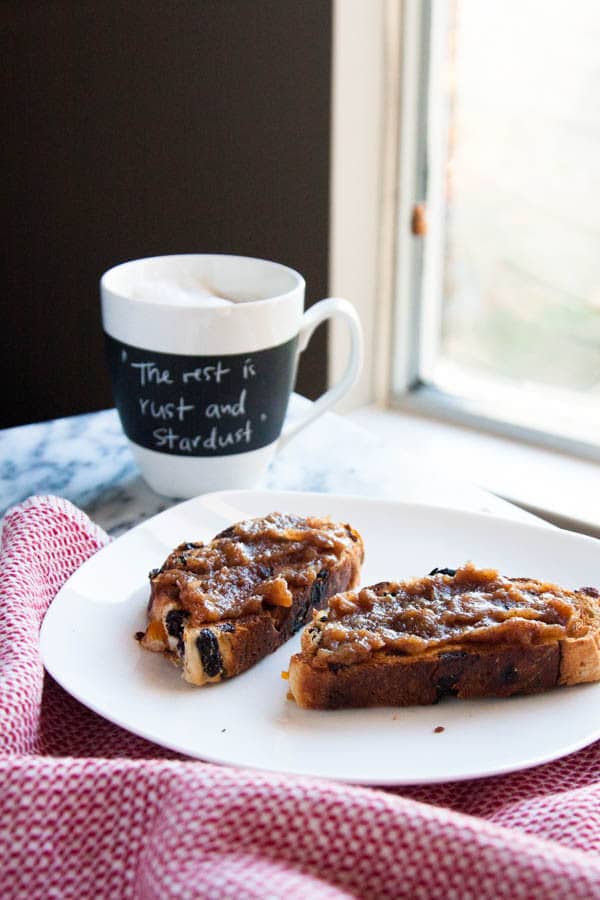 If you're like me and had no idea what this "butter" business is all about, it's basically a condensed apple sauce that you can spread on toast or muffins like a jam.
Or, stir a spoonful into your yogurt!
Why they call it "butter" is beyond me.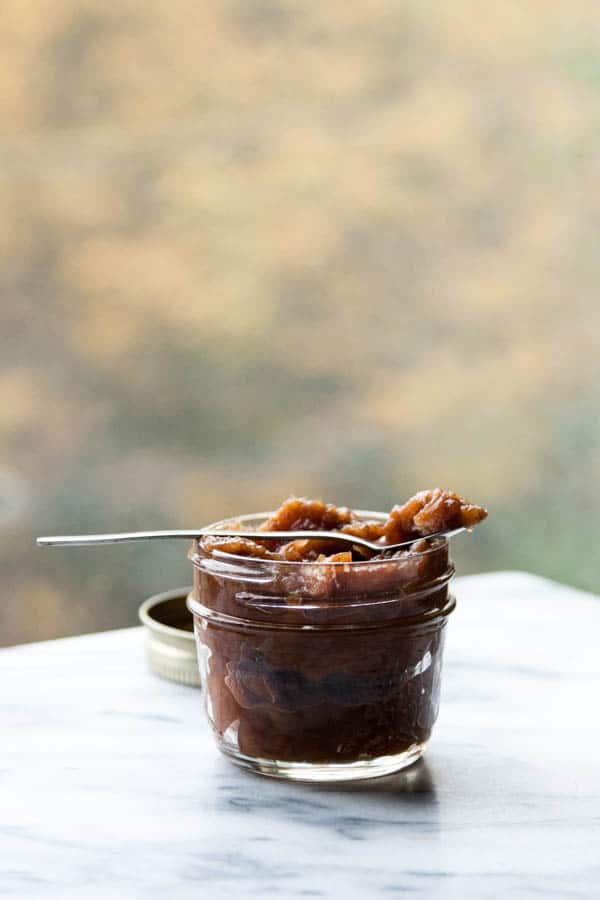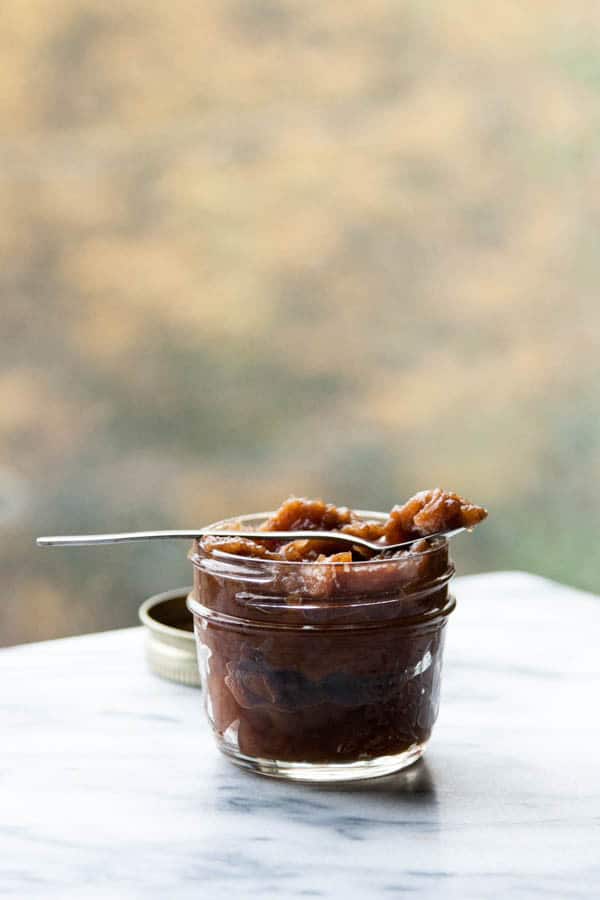 The best part, is that while the Spiced Apple Butter is cooking on the stove for hours, the spices will fill your home with the most delicious Fall aroma, so if you need an excuse to create this recipe, there you go!
Make it on a Sunday afternoon when you want to make your man-friend (or lady-friend!) fall even more in love with you.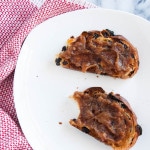 Spiced Apple Butter
Spread some Spiced Apple Butter on your morning toast instead of jam this autumn.
Keyword:
apple butter, canning, cinnamon, preserves, slow cooker
Ingredients
4

apples

peeled, cored, and sliced

1/4

cup

apple cider

1/4

cup

brown sugar

1

teaspoon

cinnamon

1/4

teaspoon

nutmeg

1/4

teaspoon

allspice
Instructions
In a medium-size saucepan over medium heat, add all ingredients and bring to a boil.

Reduce heat to low, cover, and simmer for 1 hour, stirring occasionally.

Remove lid and continue simmering for 20-30 minutes, until the liquids have evaporated, the apples are completely broken down, and the apple butter is the consistency of jam.

Puree in a food processor or with an immersion blender, if you like. Or leave it chunky!

Recipe yields approx one 1/2 pint mason jar. Store in refrigerator.