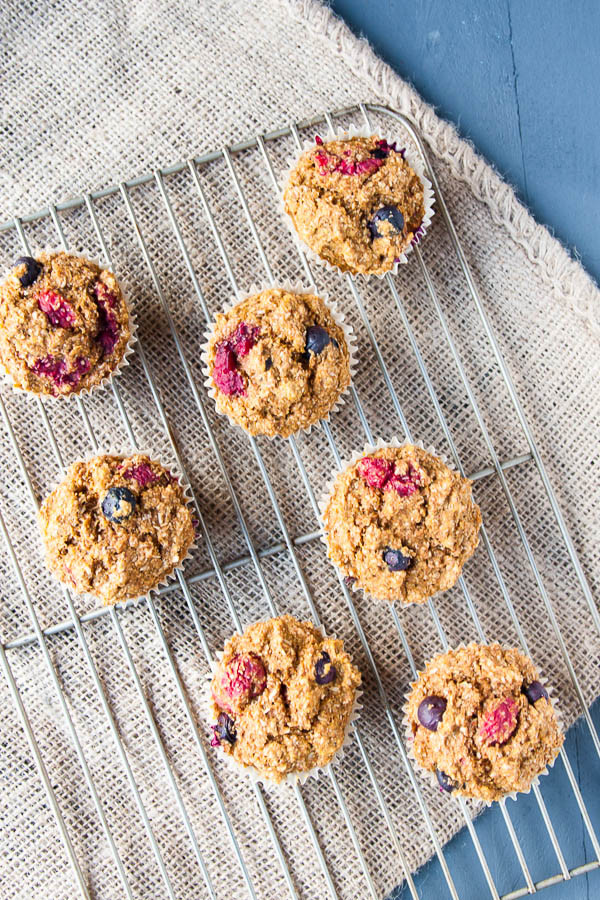 And just like that, Christmas is over! And what a whirlwind it was!
J's daughter was with us for Christmas this year – she is with us every second year for Christmas (alternating with her mom) and I keep wondering if she'll still believe in Santa in another two years when she's 8?! Do you remember when you found out that Santa wasn't real?
Knowing that this might be her last year of believing, we made sure to be extra festive – we ice skated with Santa, let her eat chocolate for breakfast on Christmas morning, sang tons of carols, did tons of Christmas crafts, and read tons of Christmas books. We also ate our weights in panetonne, pecan squares, gingersnap cookies, and eggnog.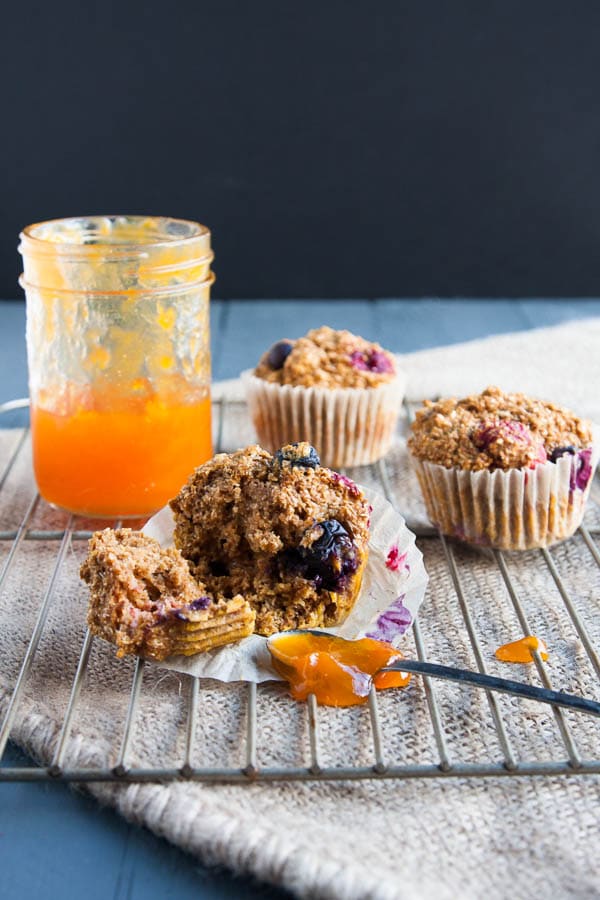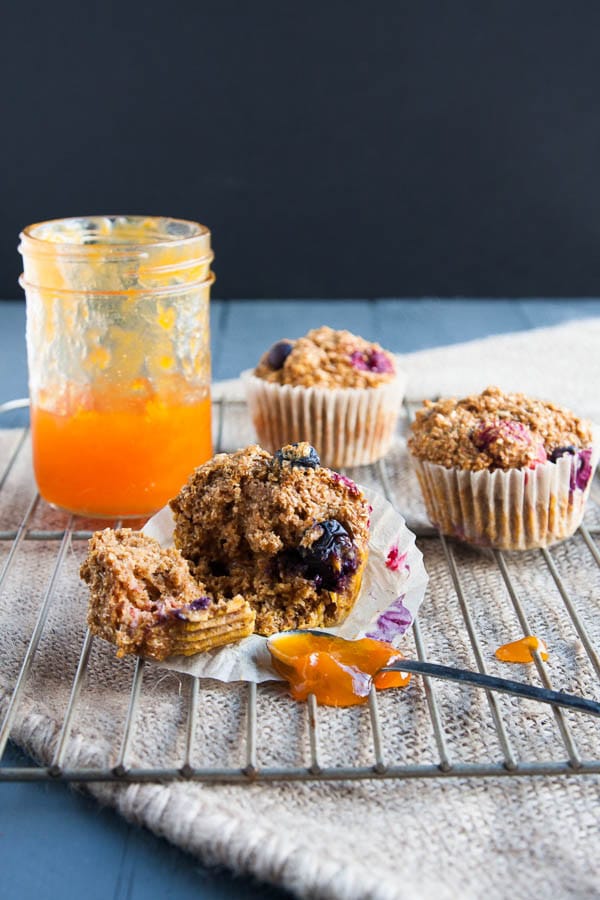 If you overindulged during the holidays (who doesn't?!), then these Healthy Double Berry Bran Muffins deserve a place on your 2016 breakfast table.
Bran muffins get a bad rep, but hear me out – these muffins are low in fat, high in fiber, delicately sweetened, and bursting with fresh raspberries and blueberries.
Fiber helps you feel full – which is important when you've been eating cookies and cinnamon buns for breakfast 😉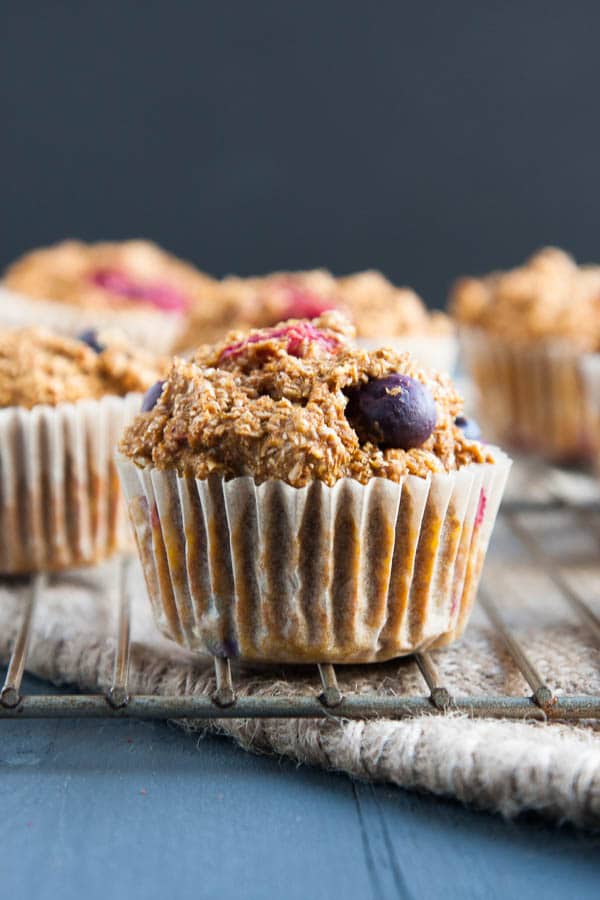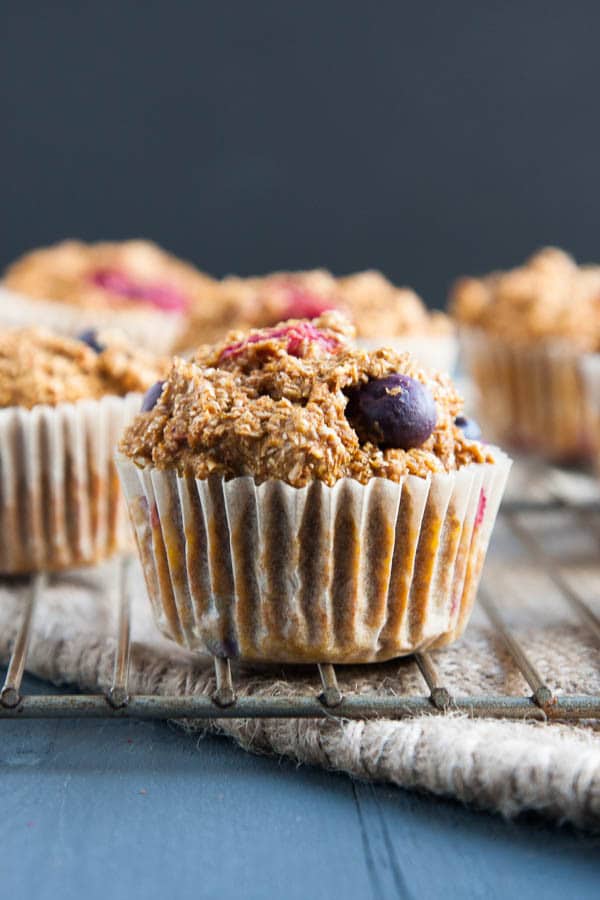 Instead of butter, canned pumpkin makes these muffins super moist – but I promise you that these are not pumpkin muffins. The bran overpowers any pumpkin flavour, so all you taste is hearty healthiness and little bursts of exploding berries on your tongue.
I hope you all had a wonderful holiday season. Thank you for celebrating the best meal of the day with me – I'm looking forward to sharing more breakfast recipes with you in the new year!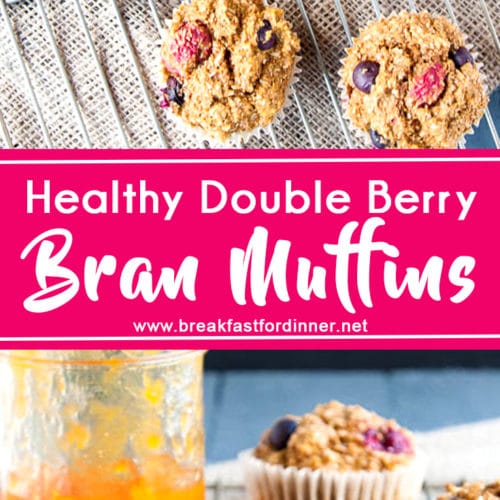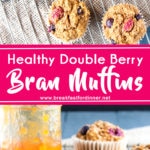 Healthy Double Berry Bran Muffins
These berry bran muffins are low in fat and a great way to start a new year!
Ingredients
2

cups

wheat bran

1 1/3

cups

all-purpose flour

2

teaspoons

baking powder

1/4

teaspoon

salt

1/2

cup

packed brown sugar

2

large eggs,

at room temperature

1 1/3

cups

1% milk

1

cup

unsweetened canned pumpkin puree

(or substitute apple sauce)

1/2

cup

blueberries

1/2

cup

raspberries
Instructions
Preheat oven to 400 degrees F. Line 12 muffin cups with muffin liners.

In a large bowl, whisk together the bran, flour, baking powder, and salt. In another large bowl, whisk the brown sugar, eggs, and milk together. Then whisk in the pumpkin, until smooth.

Make a well in the dry ingredients, then pour all wet ingredients into the center and mix until just moistened. Let batter stand for 5 minutes, then fold in berries. (Letting the batter stand will allow the bran to soak up the moisture.)

Drop by spoonfuls into the muffin pan. Bake for 10 minutes at 400 degrees F, then reduce temperature to 350 degrees F and bake for another 15-20 minutes, until toothpick inserted in center of muffin comes out clean.

Cool and serve.
Recipe adapted from Sarabeth's Good Morning Cookbook.