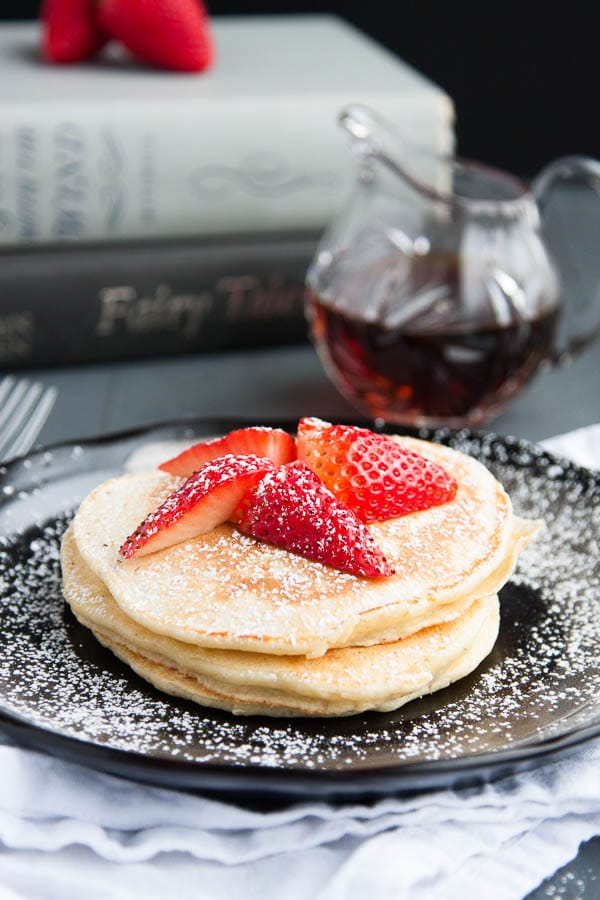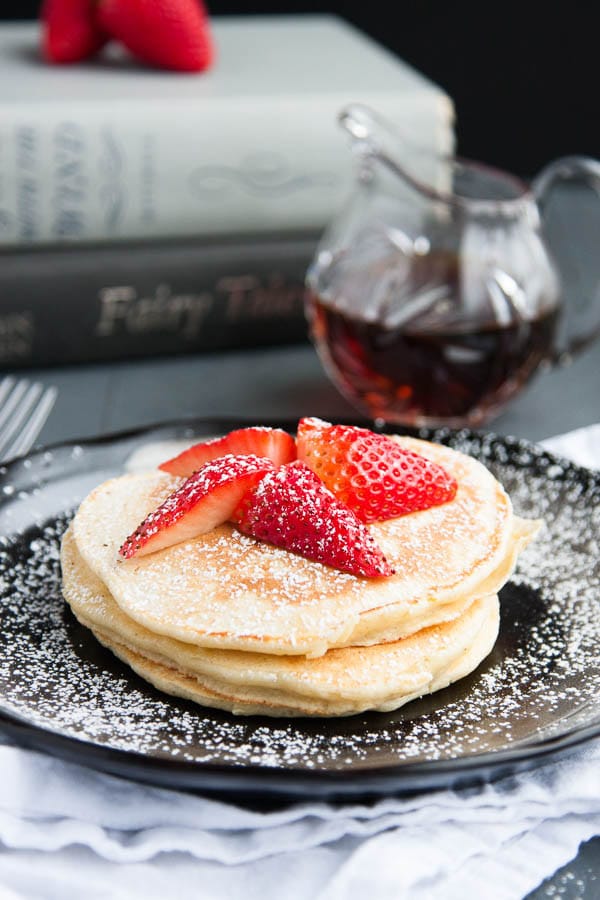 It's February! Can you believe it? The countdown to Valentine's Day is on!
Over the next couple of weeks I will share some of my favourite Valentine's Day-inspired breakfasts – because Valentine's breakfast is way better than Valentine's dinner, amiright?! Maybe I'm biased, but I'll take a homemade breakfast in bed over going out for dinner any day.
Serve these Fluffy Lemon Ricotta Pancakes to your sweetie with a mug of steaming coffee and watch their face light up with joy.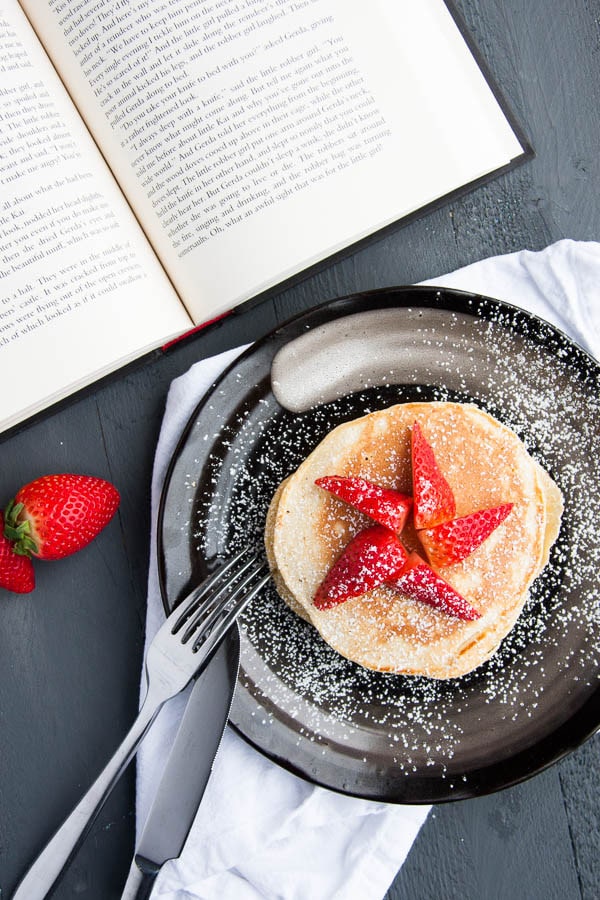 You may have heard me go on and on about my favourite Fluffy Waffles recipe. It's the recipe that gets the most breakfast mileage at this house – we love the fluffy tenderness, which comes from a secret ingredient: whipped egg whites.
And so to create the fluffiest pancakes, I'm using the same secret ingredient: whipped egg whites.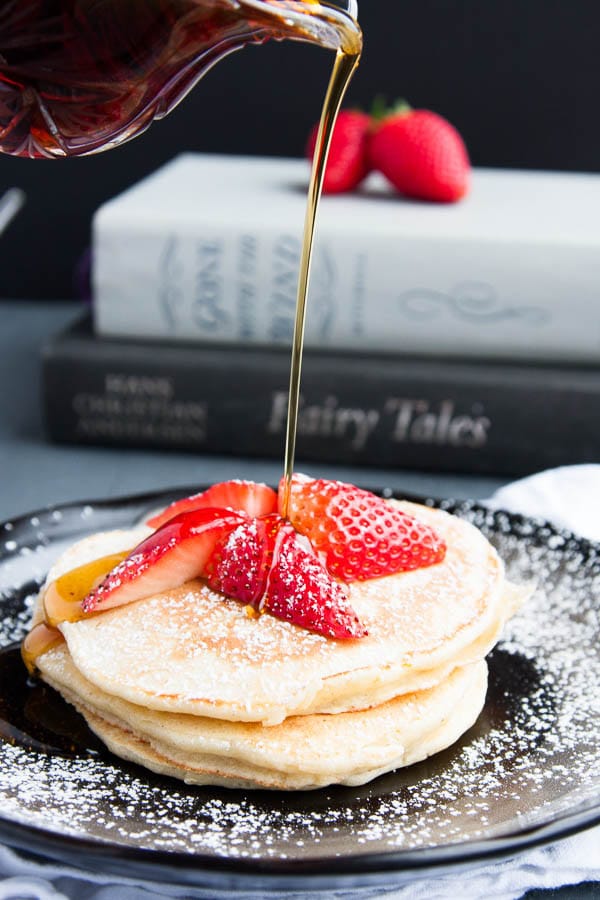 Whipping your egg whites is an extra step, but it is so worth it. The egg whites provide little air bubbles in your pancake batter so that when you drop it onto a hot griddle, the pancakes get crisp on the outside and stay soft and light on the inside.
In addition to being light and fluffy, these Lemon Ricotta Pancakes are soft and creamy and brightened with a tang of lemon. Use good-quality ricotta for the best flavour.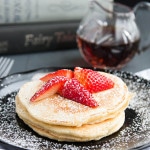 Fluffy Lemon Ricotta Pancakes
Fluffy Lemon Ricotta Pancakes are light and creamy and brightened with a tang of lemon.
Ingredients
1 1/4

cups

all-purpose flour

2

teaspoons

baking powder

1/8

teaspoon

ground nutmeg

4

large eggs, separated

1

cup

fresh whole-milk ricotta

4

teaspoons

granulated sugar

1

teaspoon

freshly grated lemon zest

1

teaspoon

vanilla

2/3

cup

1% milk

2

tablespoons

butter, melted

maple syrup, for serving

sliced fruit, for serving
Instructions
In a large bowl, stir together the flour, baking powder and nutmeg.

In another large bowl, whisk together the egg yolks, ricotta, sugar, lemon zest, vanilla, milk and melted butter.

Pour the wet ingredients into the dry ingredients and mix until just combined.

In a small clean bowl, beat the egg whites until medium peaks form. Gently fold one third of the egg whites into the batter, then the next third, then the final third.

Heat a large non-stick griddle or skillet over medium-low heat. Melt a teaspoon of butter to coat the pan. Using a 2/3 cup measuring scoop, pour the batter onto the griddle into pancakes.

Cook until bottoms are light brown and bubbles form on top, approx 2-3 minutes. Flip, and cook another 2-3 minutes.

Serve warm with maple syrup and freshly sliced fruit.
Recipe Notes
Recipe yields approx 12 pancakes, serving 4 people.
Recipe adapted from Sarabeth's Good Morning Cookbook.