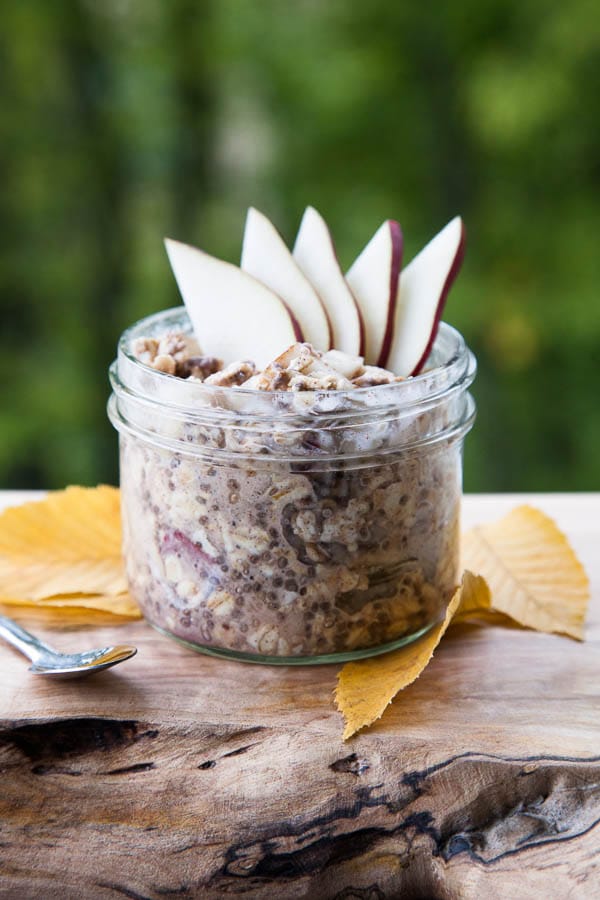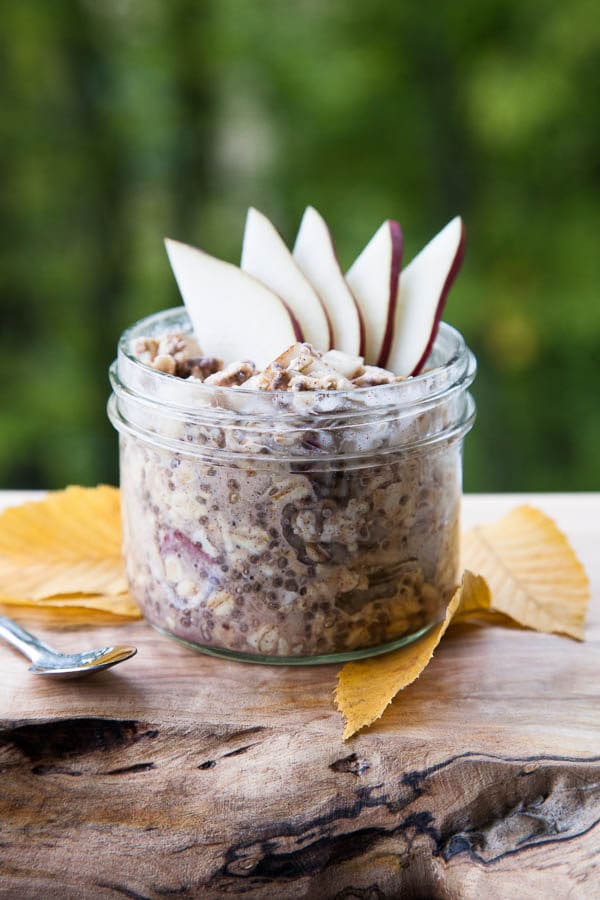 There's no mistaking that Fall has arrived here on the Pacific Northwest. I went for my first morning run since we've been back from our honeymoon and I had to dig out my long-sleeve running shirt and my warm headband. There was a bite in the air, and a few crinkled leaves crunched under my feet. People who were walking their dogs were wearing scarves and jackets.
The one thing I love about Fall is that it's a time of renewal. While I love the spontaneity of summer, I appreciate the feeling of a fresh start, the routines of back to school, the excitement of the impending holidays, and the darkening nights with nothing to do except get cozy by the fireplace with a glass of red wine.
As mornings become more busy, due to back to school and huddling under warm covers while punching the snooze button, I'm always looking for quick breakfasts! Overnight Oats is one of my favourite quick and portable breakfasts. I often stash a mason jar of overnight oats in my purse to eat once I get to work!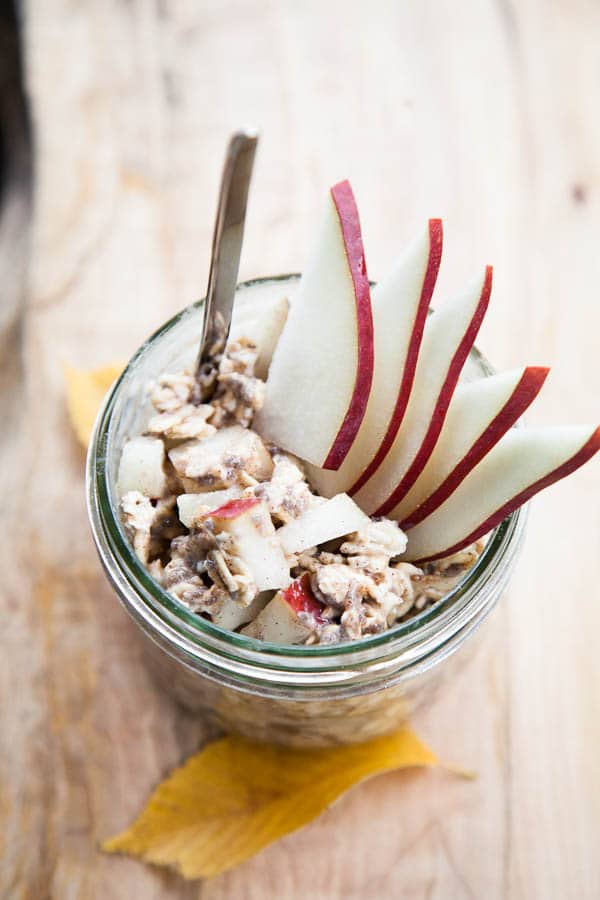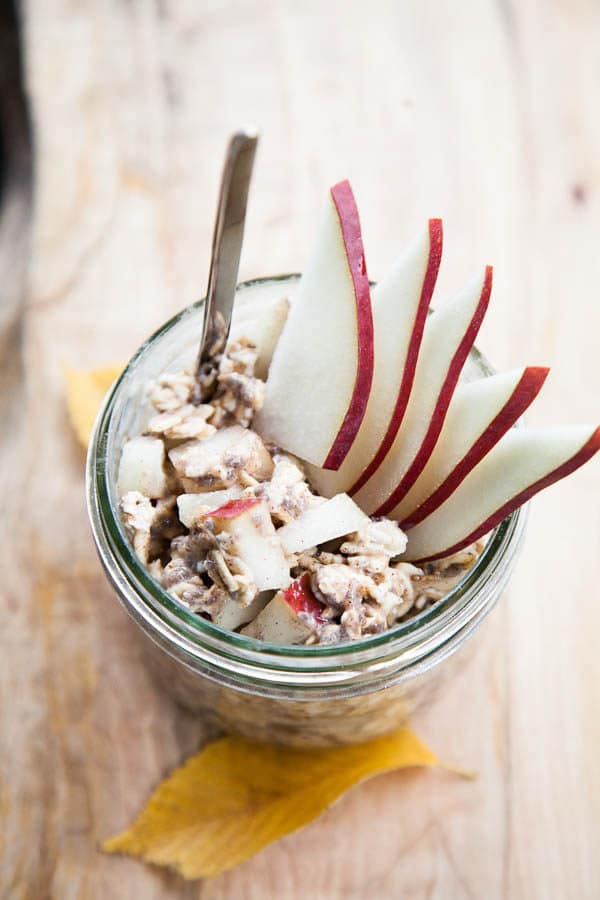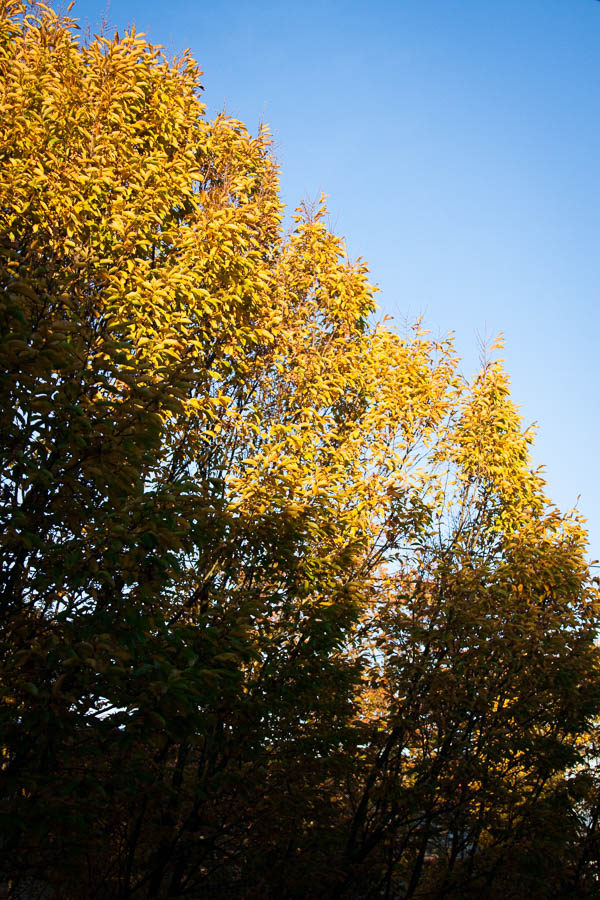 My favourite overnight oats recipe + the fall season = Cinnamon Pear Overnight Oats. Pears go underrated during a season that's so focused on apples. Their creaminess and crunch pair with a generous sprinkle of cinnamon alongside healthy oats and chia seeds. Leaving the jar to set in the fridge overnight magically yields a no-bake portable oatmeal.
If you make your lunch the night before (which is my favourite morning hack!), I encourage you to mix together a jar of Cinnamon Pear Overnight Oats for breakfast at the same time. It will save you buckets of time in the morning – more time to spend underneath the covers!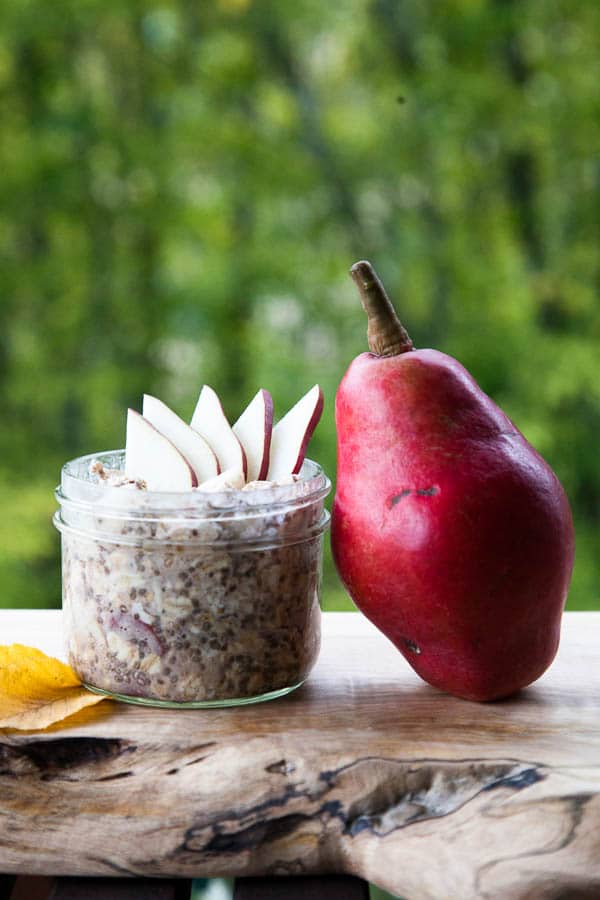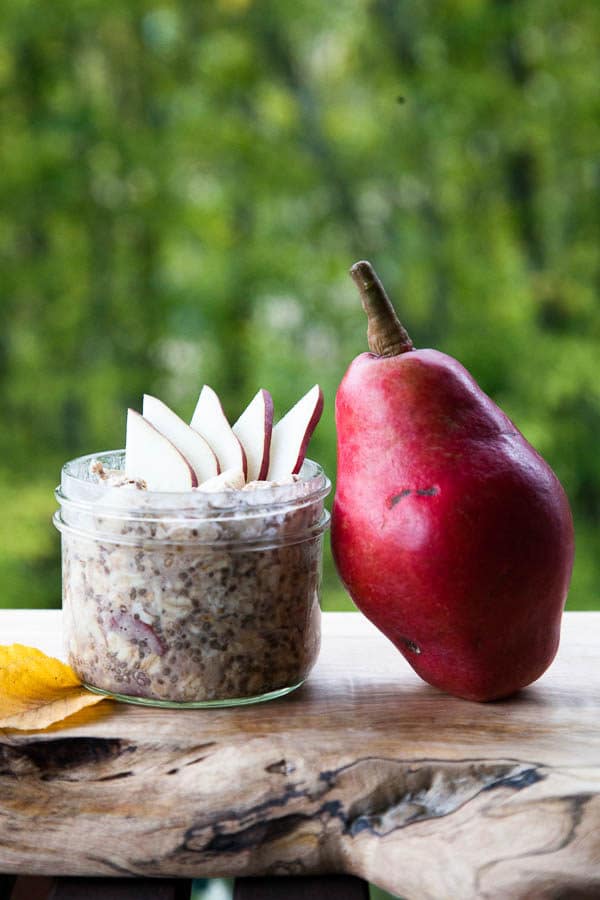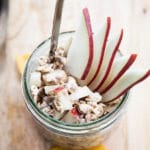 Cinnamon Pear Overnight Oats
The creaminess and crunch of autumn pears are featured with a generous sprinkle of cinnamon, healthy oats, and chia seeds in this portable breakfast recipe. Recipe yields 1 half-pint mason jar.
Keyword:
chia seed, cinnamon, mason jar, overnight oats, pear
Ingredients
½

cup

milk

diary milk / coconut milk / almond milk

1

tablespoon

chia seeds

1

tablespoon

maple syrup

1

teaspoon

ground cinnamon

½

cup

rolled oats

diced pear *see note below
Instructions
In a half-pint (8 oz) mason jar, stir together milk, chia seeds, and maple syrup. Add cinnamon, oats, and diced pear, screw on mason jar lid tightly and shake!! (Alternatively, you could stir the ingredients together, but shaking will combine them more quickly!)

Set jar in refrigerator overnight.

Enjoy for quick and portable breakfasts!
Recipe Notes
Depending how large your pear is will depend on how much diced pear to use. Generally, it should be approximately one quarter to one half of a pear, cored and diced.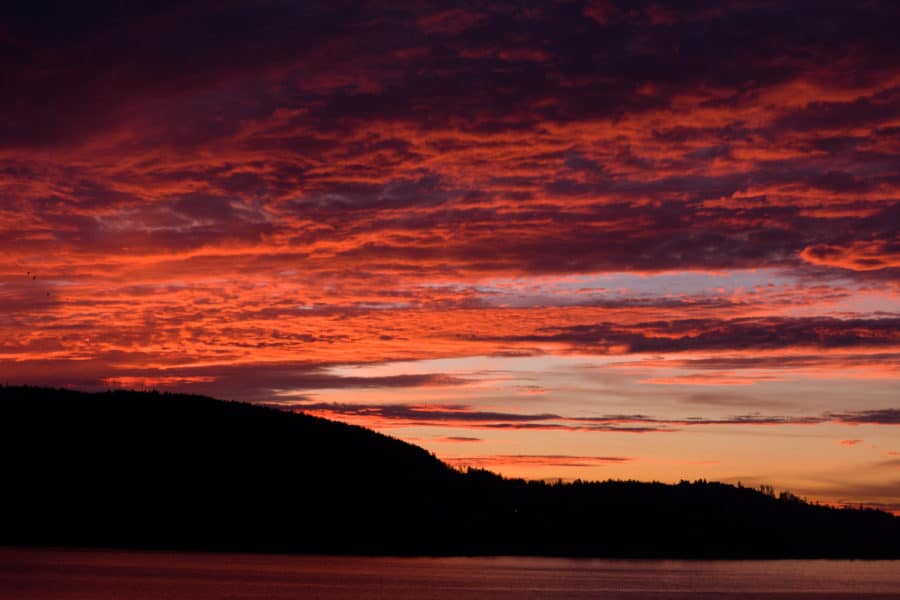 Other reader favourite overnight oats recipes: Peanut Butter and Banana Overnight Oats, Pumpkin Spice Overnight Oats, and Carrot Cake Overnight Oats.